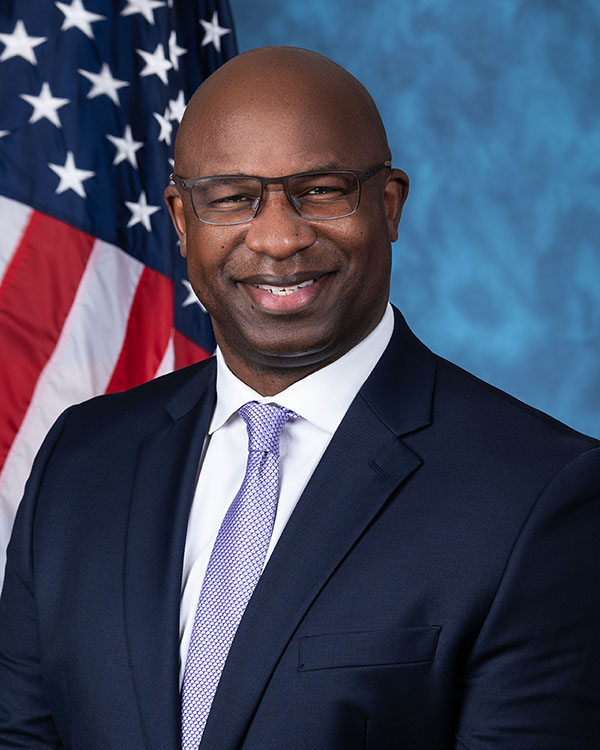 Congressman Jamaal Bowman of New York's 16th District will give the address at Sarah Lawrence College's 2021 commencement exercises for undergraduate and graduate students. The College's 93rd Undergraduate Commencement will take place on Friday, May 14, and the Graduate Commencement and Hooding ceremony will take place on Saturday, May 15; both ceremonies will be held online at 11 a.m. ET.
"I am delighted that Congressman Bowman has accepted our invitation to serve as the commencement speaker for the Class of 2021," said Sarah Lawrence president Cristle Collins Judd. "We look forward to welcoming him to address our graduates, recognizing the priority he places on issues of justice and education allied with his intimate knowledge of and desire to strengthen the area that Sarah Lawrence calls home."
Born and raised in New York City, Congressman Bowman represents a district with which he has great personal experience: the 16th District includes the Northern Bronx and parts of Westchester, including New Rochelle, Mount Vernon, Bronxville, and Yonkers, where he now resides with his family. Congressman Bowman's earliest years were spent in public housing and rent-controlled apartments, where he was raised by his mother, a postal worker. After graduating from the University of New Haven, Bowman embarked on a career as a crisis intervention teacher in the Bronx and later earned a master's degree in guidance counseling from Mercy College and a doctorate in education from Manhattanville.
An outspoken advocate for rethinking education, in 2009 Bowman founded Cornerstone Academy for Social Action, a Bronx middle school focused on unlocking the natural brilliance of children through a holistic curriculum, where he also served as principal for a decade.
Last year, after running on a platform focused on improving the lives of those who have historically been legislated out of the American dream, Bowman was elected to Congress, where he aims to shape and pass policy that infuses climate justice with economic and racial justice. He is the Vice Chair of the House Committee on Education and Labor and also serves on the House Committee on Science, Space, and Technology.
Learn more about Sarah Lawrence College's 2021 commencement plans.
---