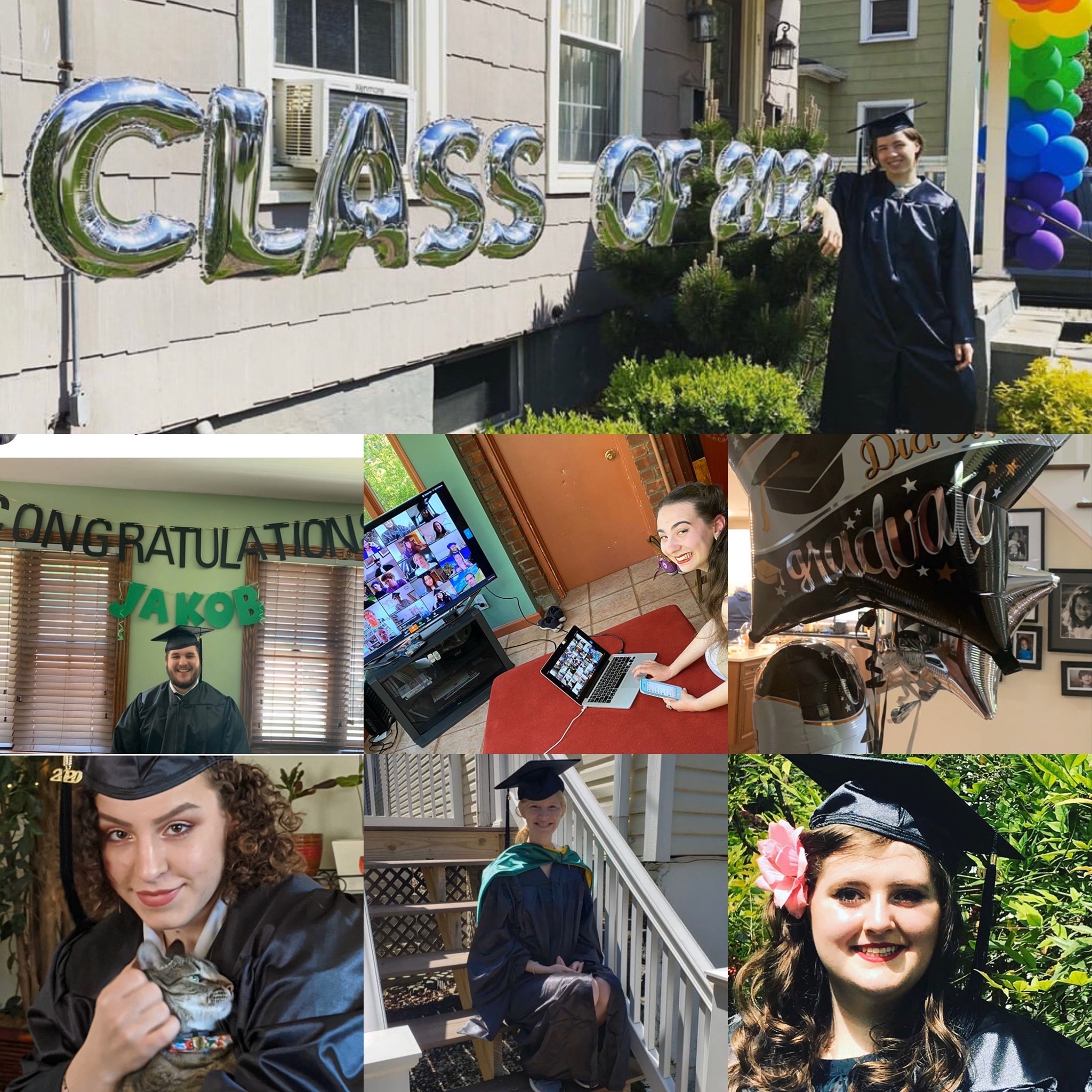 At Sarah Lawrence College's 92nd Undergraduate Commencement, more than 300 students gathered virtually with their families and friends, reflecting on their exceptional achievements over the past four years. Their studies complete, the culmination of their hard-earned degrees, commencement, was the last step in their journeys as Sarah Lawrence students. And while students and families celebrated their accomplishments around the world, they tuned in for a virtual graduation ceremony -- the first in the College's history and another sign of the COVID-19 pandemic the class of 2020 had so boldly faced during their final semester.
Indeed, Sarah Lawrence president, Cristle Collins Judd, reminded the class of 2020 that they had experienced tremendous change -- to their lives and to the world -- in their four years on campus. "You arrived in the fall of 2016 in the midst of one of the most fractious presidential campaigns in recent US history," she said. In addition, the seniors also witnessed the inauguration of Judd as president during their sophomore year, lived through the construction of the campus' new Barbara Walters Campus Center and Remy Theatre, experienced a prolific northeast power outage after a strong March storm, and led sports teams to the postseason for the first time in school history, to name just a few highlights.
At every turn, the class of 2020 approached their education and lives with a forward-looking vigor and empathy, a trait commencement speaker Tonya Lewis Lee '88, who sat in the graduates' seats 30 years earlier, noted was part of the legacy of Sarah Lawerence students. "Being a person who cares about the collective good of all humanity is not being a sucker," she said. "It is the height of all humanity and caring for yourself is caring for us all."
In her address, which implored students to use their skills for good, Lewis Lee discussed her path from Sarah Lawrence student to corporate lawyer to living out her passion for art and creativity -- writing, filmmaking, and health advocacy. She urged students to use their critical thinking skills and not to settle for the status-quo: 
"We all have a stake and we all have a role to play in moving this ideal forward. We need all hands on deck. And the beauty is your precious Sarah Lawrence education has given you the tools you need... Unfortunately being able to think thoughtfully, being able to question what is before you to determine its validity, to be able to debate ideas without being afraid of being wrong has become such a privilege... Class of 2020 don't go for the okie doke! Don't sell out humanity for the paycheck. Use your hard earned critical thinking skills especially when it gets hard."
The importance of empathy and striving to make the world a better place were themes that stretched from the morning's undergraduate ceremony to the College's graduate commencement ceremony later in the day.
Degrees were conferred on more than 125 graduate and professional students, celebrating their achievements and plans for the future that include working in education, research, healthcare, and the arts, to name just a few. Pioneering early childhood development researcher and advocate Barbara Taylor Bowman '50, whose research was the foundation of the federal Head Start program, urged graduates to identify and fix systemic problems. 
"Instead of focusing on economic, social, and political system inequities that are the major causes of stress in families, we focus on the symptoms," she said. "Free meals, scholarships, calming exercises, home visits, and parent education all make life easier for recipients, and make the rest of us feel better, but they do not solve the problem of poverty, disenfranchisement, and poor health care. You will need to think and talk about these issues so there is a shared understanding of what is required to really change outcomes for children."
At its core, a Sarah Lawrence education asks students to connect their passions to create their futures, to explore every angle of a question and problem, and to seek out collaborative solutions, using the power of art, writing, and critical thinking. The undergraduate and graduate students of the class of 2020 manifest these values and abilities, and will graduate into a world that is simultaneously more connected and fractured than ever before. 
"Your experiences of studying and working with, knowing and living among, students from every continent (with the exception of Antarctica) are a strength of your education as you join an alumni base living around the globe in 83 countries," said President Judd. "Will you use that foundation to move forward in the world with a respect for difference and an empathetic outlook predisposed to collaboration for the common good of humanity? Will you strive to be the world citizen our mission promises? I urge you to do so."
---