Dear Members of the Sarah Lawrence Community,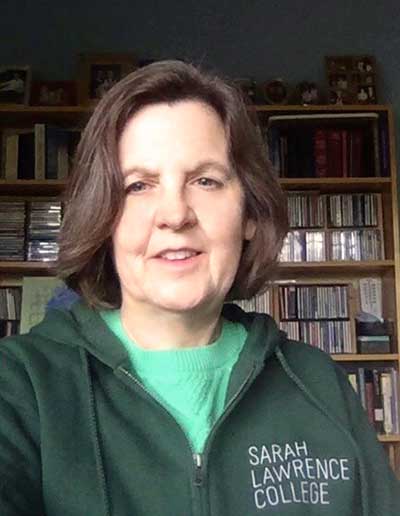 Like many of you, I am working remotely to observe social distancing, so I decided to temporarily morph my monthly newsletter, "From the President's Desk," into this less formal offering to provide more frequent brief updates to the SLC community. And I, too, have adopted the ubiquitous work-from-home uniform: a hoodie (an SLC hoodie, naturally!). Of course, for me, "remote" is relative, since the President's House is only a three-minute walk away from my office in Westlands. In the current and unaccustomed silence of our empty campus, I feel keenly my role as "keeper" of the campus alongside the small group of dedicated essential staff who remain on site to keep our systems running and the campus secure as the rest of our community continues daily operations remotely.
I am profoundly grateful for and proud of the many individuals connected to Sarah Lawrence who are working to combat the COVID-19 pandemic. And I wanted you to be aware that the College is also supporting these efforts whenever possible. Last week, we received an urgent request from our neighbor New York Presbyterian Lawrence Hospital, one of the hospitals on the front line of treating COVID-19 patients. They needed nearby housing for health care staff for whom commuting to and from the hospital was becoming increasingly challenging. Offices across the College—including campus operations, public safety, residence life, facilities and maintenance, and college events—quickly mobilized to identify and prepare appropriate campus housing for these healthcare workers, who moved in late last week.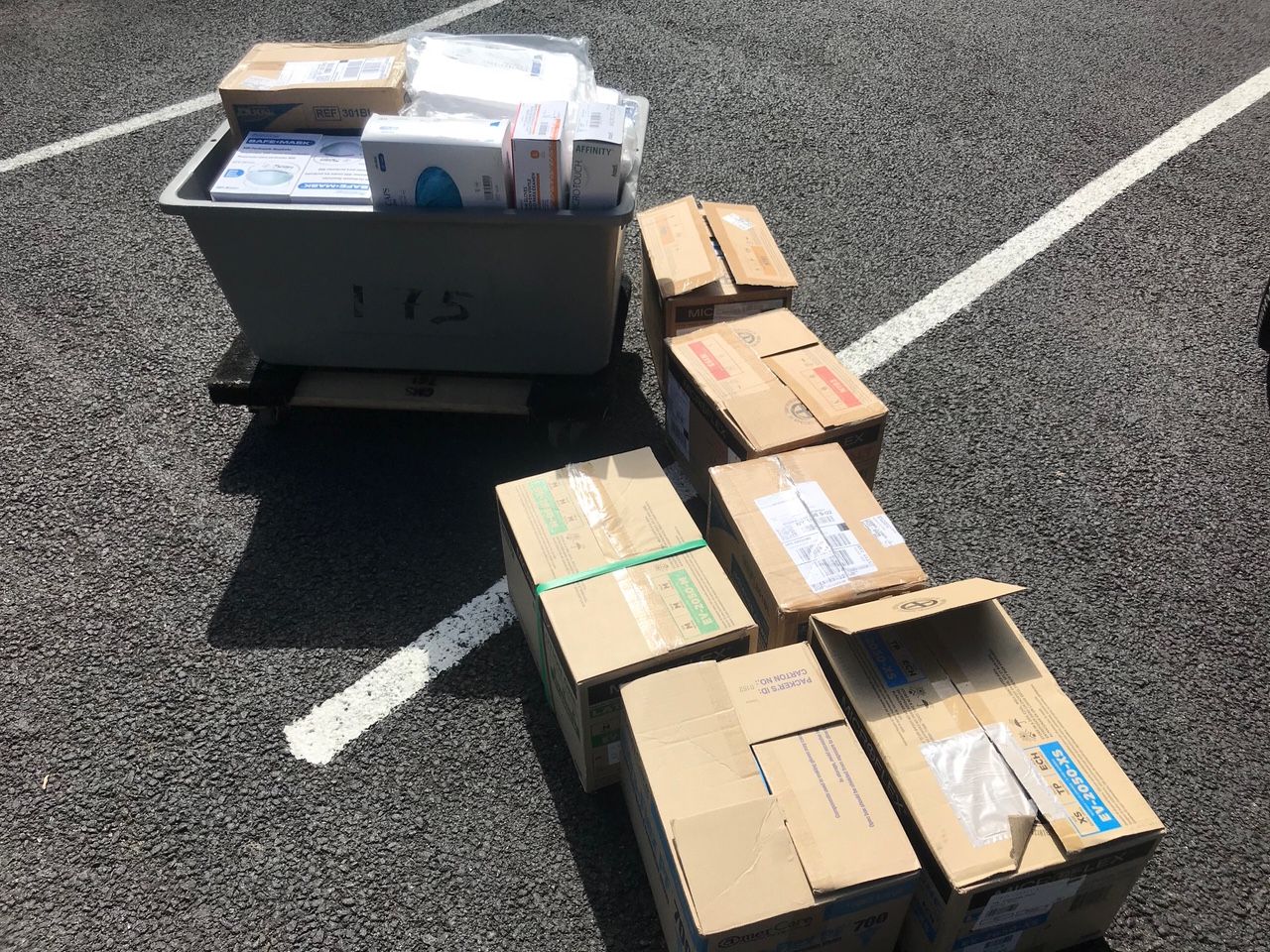 In addition, after retaining necessary levels of personal protective equipment to safeguard the health and safety of those still on campus, we were able to donate significant supplies to Lawrence Hospital. More broadly, we continue to coordinate our efforts statewide through the Council of Independent Colleges and Universities (CICU) to provide whatever support we can in the most effective ways.
During this period of disruption, it is especially important for Sarah Lawrence to nurture the bonds of our community, to foster ways to "connect and create" with the nimbleness and adaptability that is the hallmark of our education. As we begin our second week of remote learning, I have been so heartened—but not at all surprised—by the many new and inspiring ways faculty and students have developed to hold seminars, conferences—even chamber choir rehearsals! In the coming weeks I look forward to sharing with you the important and impressive ways that our community is continuing our work while we are apart.
While we are all impacted by this global pandemic, the twin loss of life and livelihood that marks this crisis feels greater than we can imagine. Our hearts and thoughts are with those bearing the greatest weight at this time. In a situation where our instincts are to be with our loved ones to give and seek comfort, it's especially challenging to resist that instinct in order to protect ourselves and others. My daughters are dispersed around the country and the globe right now, and while I look forward to the time when we can easily be together again, I'm grateful for the ways we can connect now, including shared virtual meals, memes, readings, and more. One of my daughters recommended this article, which I found helpful and worth sharing with you: Scott Berinato, "That Discomfort You're Feeling is Grief."
"Alone together" is a sentiment popping up across the Internet in relation to our present reality of social distancing. My goal for us as we navigate these uncharted waters is to emphasize the "together" part of this sentiment. This letter, along with my regular posts of campus scenes on Instagram, are just two of the ways I will do my part virtually to keep our community together, and I look forward to being in touch with you again soon.
Yours,
Cristle Collins Judd
President
president@sarahlawrence.edu
Instagram: @slcprez
Recent Announcements
Commencement 2020 Postponed
Our undergraduate and graduate commencement ceremonies, which were scheduled for May 14 and 15, have been postponed. We will strive to hold virtual ceremonies of some sort, and will confer degrees and mail diplomas, but we are committed to providing an in-person commencement for the Class of 2020 in a way that allows as many as possible to return and be awarded their degrees in the company of their classmates, friends, and faculty.
Reunion 2020 & Alumni Events
Reunion, scheduled for June 4-7, has been postponed, and all in person spring programming has been postponed or canceled. The Office of Alumni Relations is working on a program of virtual events for the coming months, and a new plan to celebrate reunion at a later date—stay tuned!
Pass/Fail Grading
The College is moving to Pass/Fail for all undergraduate courses for Spring 2020. This includes classes taken on the Bronxville campus and off-campus study programs. Graduate students will receive guidance from their program directors, since each of our graduate programs is so unique in its requirements.
Health & Wellness Center
The Health & Wellness Center remains committed to supporting students, and its Counseling & Psychological and Medical Services will do so via telehealth appointments for the duration of the semester. In addition, the My Student Support Program remains available to all students free of charge, 24/7/365, from any location, regardless of insurance coverage.
Refund Information
The College has established a policy and process to facilitate prorated refunds for room and meal plans for the remainder of this semester for students on the Bronxville campus. Similar guidelines for students studying in SLC abroad programs are currently being developed and will be communicated shortly to those students. For graduating students, refunds of graduation fees have been posted to student accounts.
---