April 4, 2018
In 2003, Jose Antonio Vargas was a college student and aspiring journalist with ambitious goals—namely, winning a big journalism prize and scoring bylines in prestigious publications.
Success for Vargas was, in his mind, urgent. He had just been offered an internship at The Washington Post, a position that required he drive. To drive, Vargas would need a license. That was going to be a problem.
T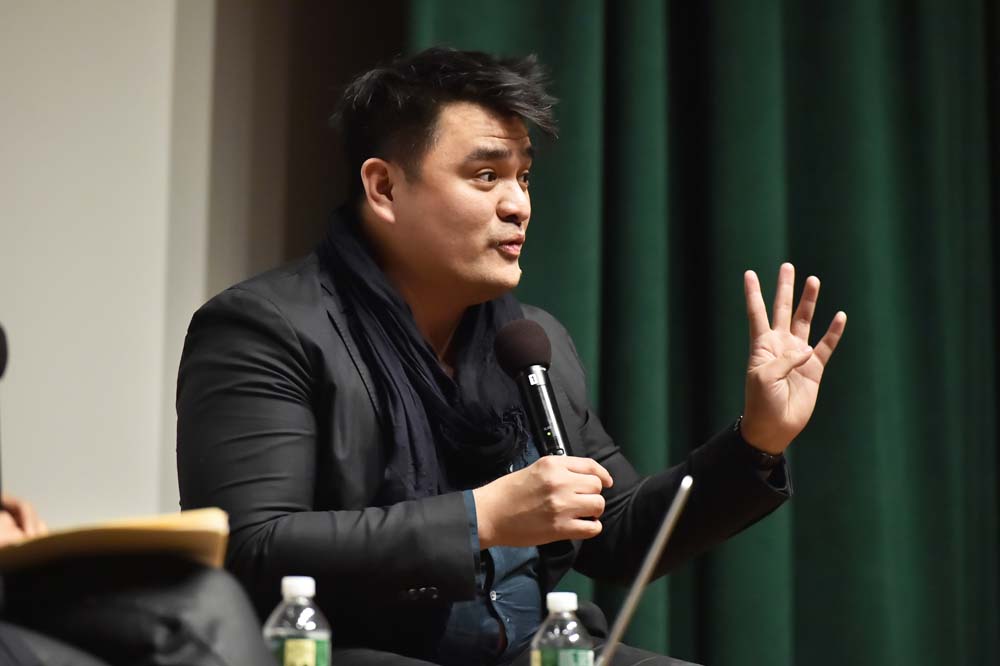 en years earlier, at the age of 12, Vargas had moved from the Philippines to the US to live with his grandparents. On his 16th birthday, he learned that he was undocumented—a status that posed a challenge to obtaining a valid license.
Intent on securing his internship, Vargas researched which states were the most lenient in issuing driver's licenses and ended up applying for one from Oregon, which he received.
Vargas believed that if he could prove himself to be a high-achieving member of society, the problem of his immigration status would somehow be resolved. He gave himself eight years to meet his goals, the length of time his license would be valid.
By 2011, Vargas had excelled. His writing appeared in The Washington Post and The New Yorker. Not only did he win a big prize, he won the prize—a Pulitzer. None of these crowning moments brought him any closer to being documented, though.
Tired of lying, Vargas decided to come out in a huge way. He tapped his contacts at The New York Times Magazine and wrote a 4,000-word feature on his experiences as an undocumented immigrant. That article, offering a personal window into immigration, thrust Vargas to the forefront of conversations about immigration and identity.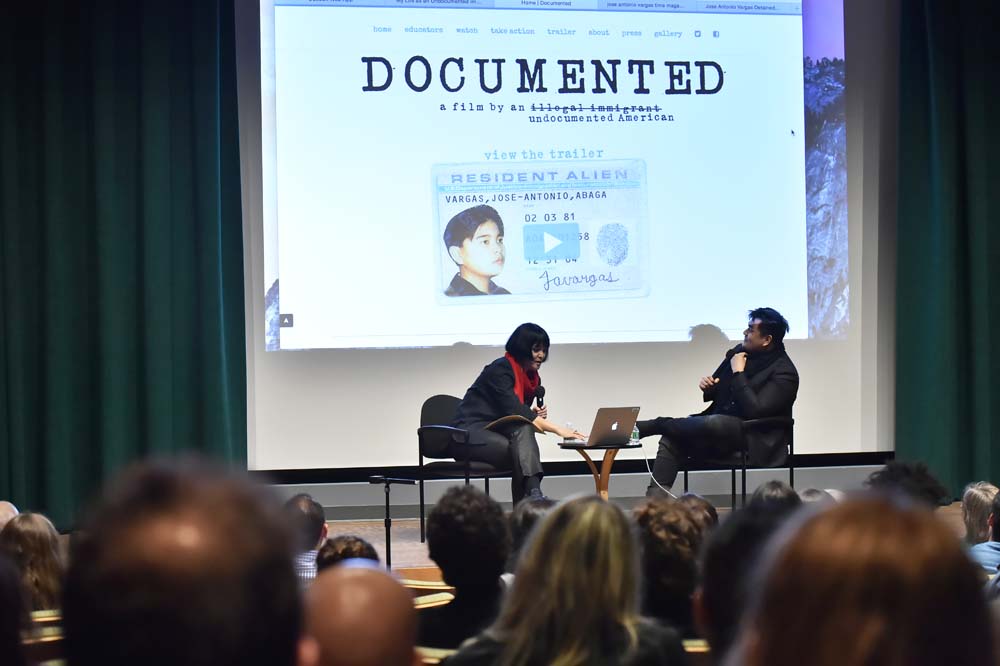 In introducing Vargas, President Cristle Collins Judd spoke about the natural reflection that choosing Democracy and Education as the inaugural year theme had prompted. "I found myself in the early weeks of my presidency here writing to the community about the executive order attempting to unwind DACA [Deferred Action for Childhood Arrivals] and the importance of thinking…about notions of citizenship, notions of where the College is in relation to various communities and what it means for us as a College and the way we think about our values," she said. "[Given these considerations] Jose Antonio Vargas was the speaker we needed to have here."
Judd also shared a meaningful personal connection to Vargas. Jake Brewer, the son of her sister-in-law Lori Brewer, was a dear friend of Vargas', and together, they co-founded Define American, a nonprofit organization that "uses the power of story to transcend politics and shift the conversation about immigrants, identity, and citizenship in a changing America." Jake Brewer, who worked in the Obama administration, passed away in a 2015 accident.
Brewer was one of the first people Vargas confided in as he mapped out his steps to tell his story. As a reporter, Vargas was not used to being the subject. Nonetheless, he knew that if he decided to reveal his personal experience as an undocumented immigrant, he would have to embrace the spotlight.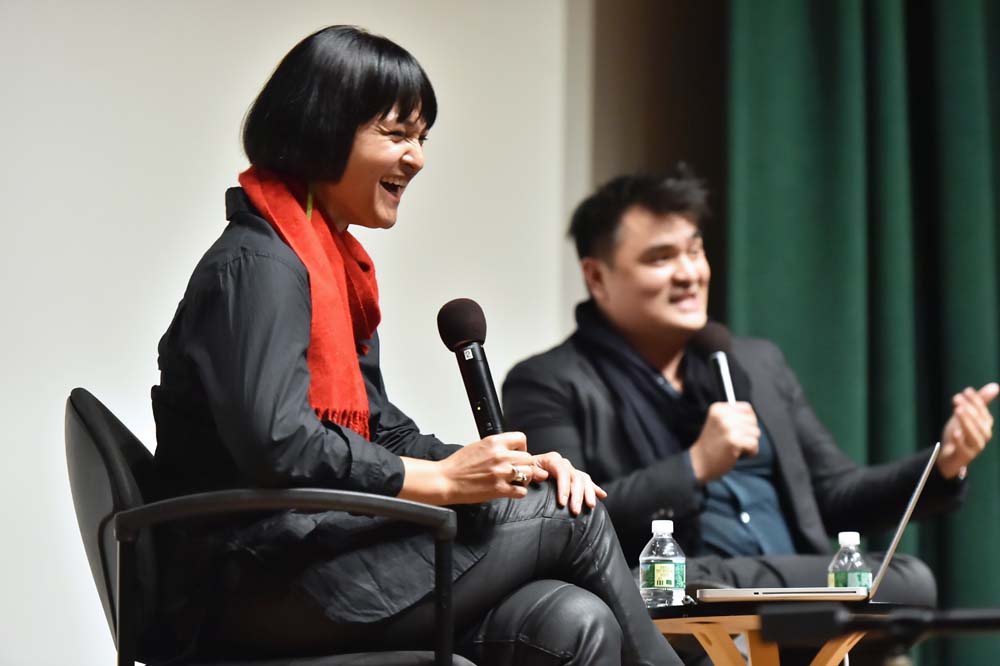 In the years since, as Define American continues to thrive—currently there are over 50 college chapters of the organization—Vargas has stepped into his role as an activist. In 2012, he appeared alongside dozens of other undocumented immigrants on the cover of Time. In 2013, he produced, directed, and starred in Documented, a documentary that chronicles the story of his own immigration from the Philippines as a child and follows him as he reconnects with his mother, who he hadn't seen in 20 years. He is currently working on a memoir, Dear America: Notes of An Undocumented Citizen, which is forthcoming from HarperCollins.
His dialogue with Luisa Heredia (public policy) covered Vargas' "story of self," as well as the pervasive notion that immigrants need to "earn" their citizenship by being high-achieving. Vargas also shared important turning points in his own trajectory as an activist. For example, while making White People (2015), a documentary, Vargas went to visit a Native American reservation in North Dakota where he met a young woman who asked him, "How can you talk about immigration and not talk about us?" Vargas agreed, saying, "You can't talk about America being a country of immigrants and not talk about black people and Native Americans. You just can't."
Vargas encouraged students to have difficult conversations with those who may not be attuned to the humanity that's at the heart of the immigration debate. He said, "I'm really happy about the whole 'woke generation' thing, but I need you to be more woke with your family members."