The mission of The Gallery at Heimbold Visual Arts Center is to cultivate appreciation and understanding of the arts and to foster creativity and intellectual growth in ways that reflect the interdisciplinary nature of the Visual and Studio Arts program. Through rotating exhibitions, artist lectures, hands-on workshops, and regular publications, The Gallery at Heimbold Visual Arts Center seeks to bridge the classroom with the art world. Our programming supports a diverse range of artists in terms of gender, race, perspectives, methodologies, and disciplines, whose works inform and challenge our students and the community. Primarily a teaching gallery, we involve students in all aspects of our exhibition programming—installation, curation, artist lecture selection and preparation, and collaborative publication efforts—simultaneously supporting our students, the teaching artists within the college, and the vibrant community surrounding us.
Gallery Hours:
Weekdays, 10 a.m.-4 p.m.
Weekend showings by request between 1-4 p.m.
On Exhibit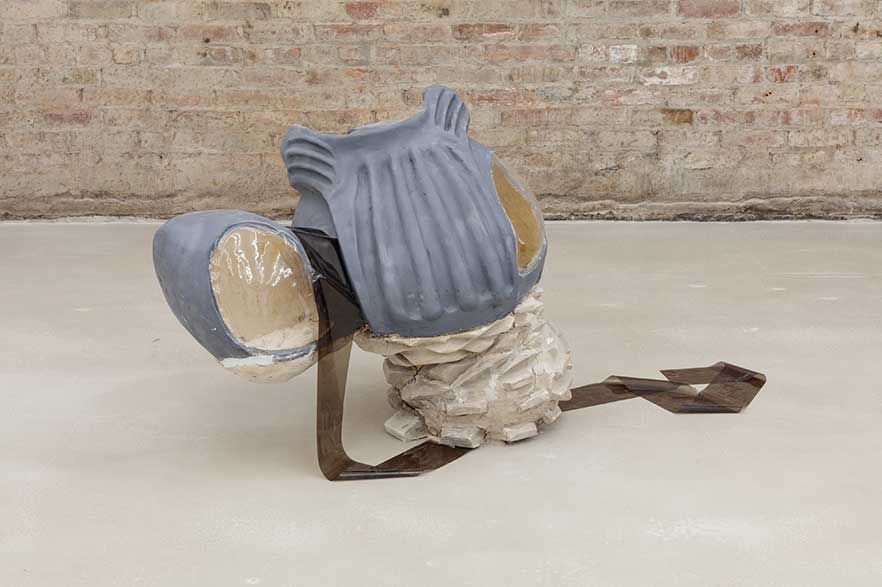 November 12, 2020 – February 14, 2021
Andrew Ross is a visual artist who centers his work around failing. signifiers and decontextualized images. His practice questions the steadfastness of caricatures, symbols, and products of mass distribution on a runaway timescale of plastic and other non-biodegradable substrates. Ross makes sculpture, drawings and digital prints in homage to the ingenuity of diaspora communities in reframing and repurposing fragments of the post-colonial landscape. He uses reverse engineering as a framework to drive his studio, clashing technologies associated with specific products with seemingly unrelated imagery or forms. Ross's works are uncanny and familiar although their references are heavily abstracted and deconstructed.