Sarah Lawrence College is pleased to welcome television host, author, political commentator, and professor Melissa Harris-Perry to campus to discuss centering African Americans in the American story.
Part of Sarah Lawrence's celebration of Black History Month and its yearlong event series bearing the theme E Pluribus Unum: Out of Many, One, this talk will explore intersectional dialogue on a variety of questions related to identity, social justice, and community building, pushing us to think about what this means for the United States in 2020 and what it means for the College as it approaches its second century of existence.
The evening will also feature a special performance by students Bismillah Ba'th '22 and Olivya Conner '22.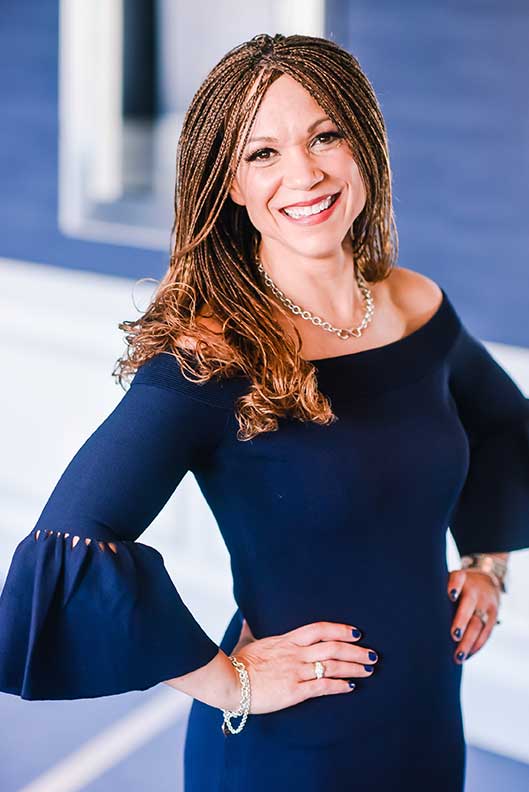 Melissa Harris-Perry is the Maya Angelou Presidential Chair at Wake Forest University, where she is the founding director of the Anna Julia Cooper Center, whose mission is to advance justice through intersectional scholarship. She is also founder of the innovative bipartisan program, Wake the Vote. For more than a decade, Harris-Perry has contributed to American public life through her distinct combination of scholarly analysis and extraordinary wisdom applied to the analysis of race, gender, politics, and power. Her writing has appeared in the Wall Street Journal, New York Times, Chicago Tribune, and many other print and digital venues. She was among the initial cohort of writers for TheRoot.com and authored highly regarded columns for both Essence and The Nation. Currently, she is editor-at large of Elle.com and a contributing editor at The Nation.
Committed to diversifying American journalism and mentoring emerging public voices, Professor Harris-Perry has developed and implemented innovative mentoring efforts, including the Elle.com scholars program centering the stories of women and girls of color and BLACK ON CAMPUS, a national student journalism program in partnership with The Nation. She is the author of the award-winning Barbershops, Bibles, and BET: Everyday Talk and Black Political Thought, and Sister Citizen: Shame, Stereotypes, and Black Women in America. She hosted the award winning television show Melissa Harris-Perry from 2012-16 on weekend mornings on MSNBC and, in 2016, she won the Hillman Prize for broadcast journalism.
This event is free and open to the public. Please RSVP by February 6 to the Office of College Events at collegeevents@sarahlawrence.edu or 914.395.2412.
Sponsored by the Office of Diversity, Equity & Inclusion, Diversity and Activism Programming Subcommittee (DAPS), and the E Pluribus Unum series.