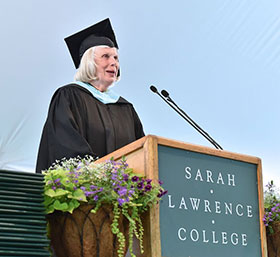 On behalf of the Board of Trustees, it is my pleasure to welcome the family and friends of our accomplished graduate students.
One thousand people have gathered here today to celebrate our graduating candidates.
Having received an M.S.Ed in 1987, I can appreciate your endeavors and the journey before you.
Remember:
Guard your curiosity.
Be bold in planning.
And above all enjoy being a lifelong learner.