As the first new building on the College's 45-acre campus in 15 years, the 35,000 square foot Barbara Walters Campus Center serves as a magnet for intellectual, cultural, and social life. Ideally located at the midpoint of the campus, it features adaptable social and academic gathering spaces, a venue suitable for campus and public events, lounges, dining facilities, and the Student Organization Space exclusively for the use of student clubs, activities, and collaborative work.
Slide the arrows on each photo below to see before and after views of each space.
The Atrium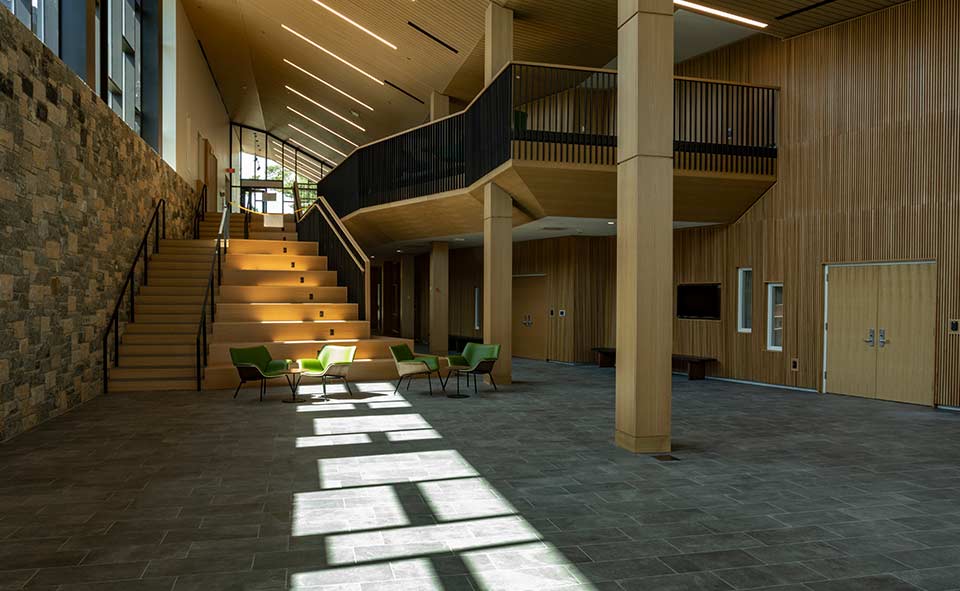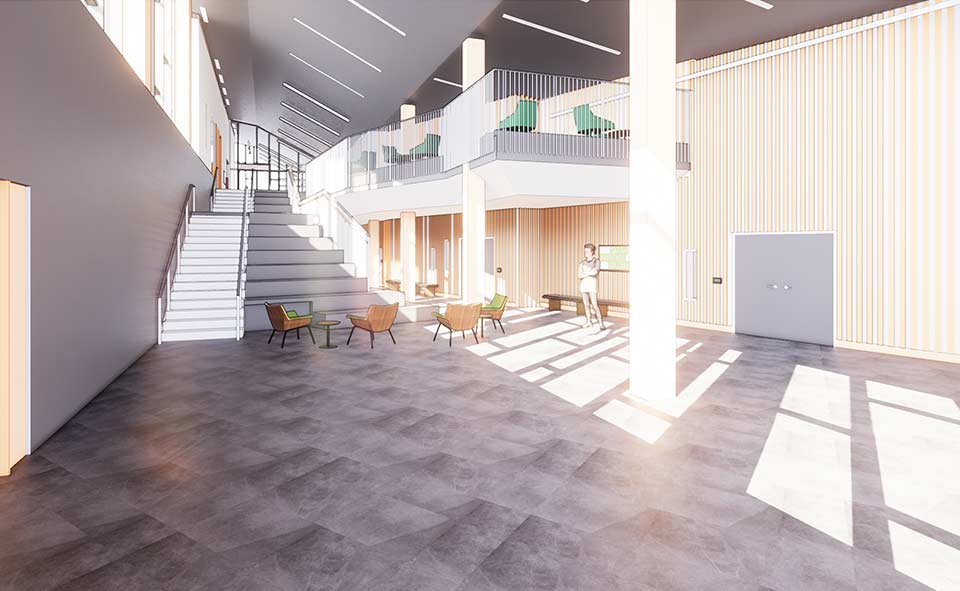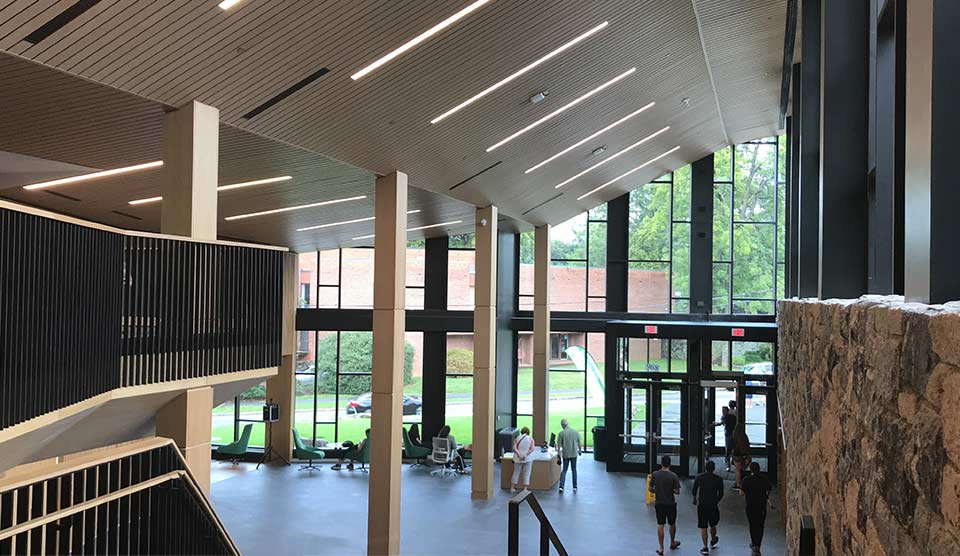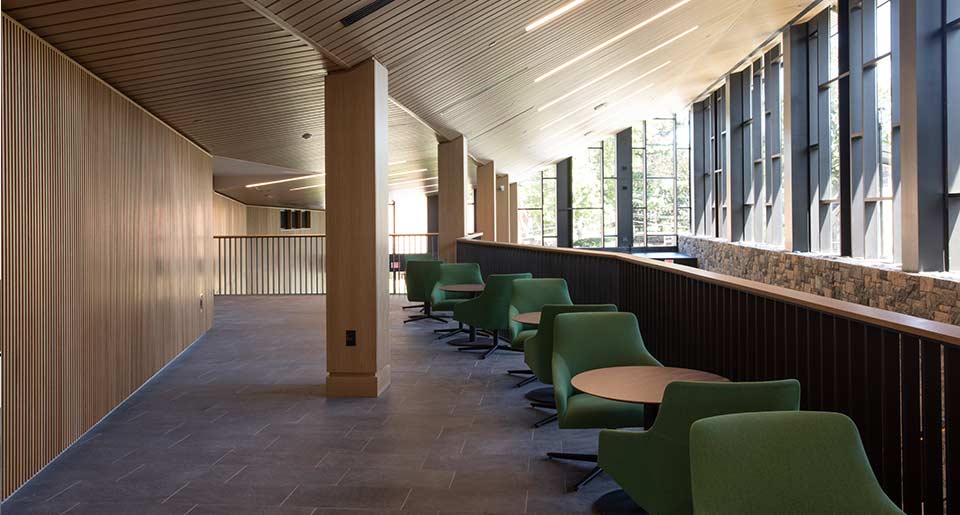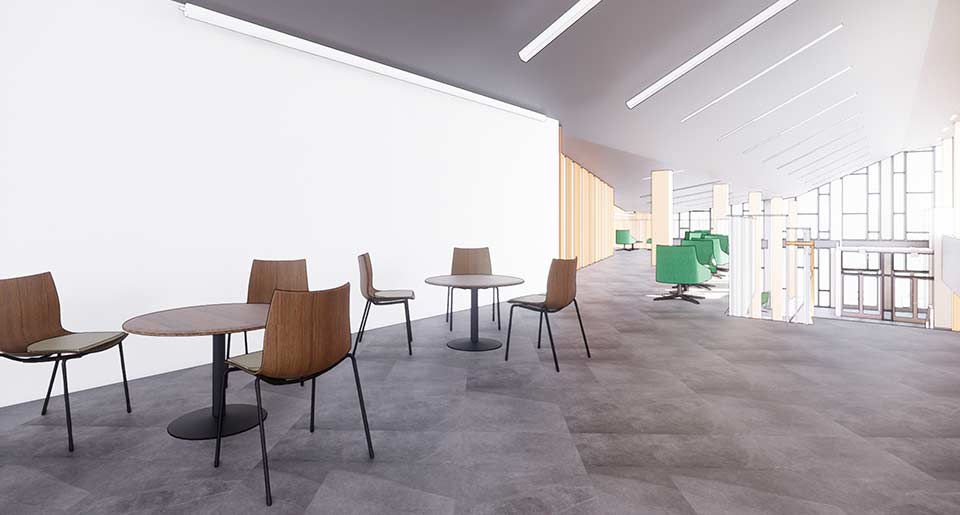 Living Room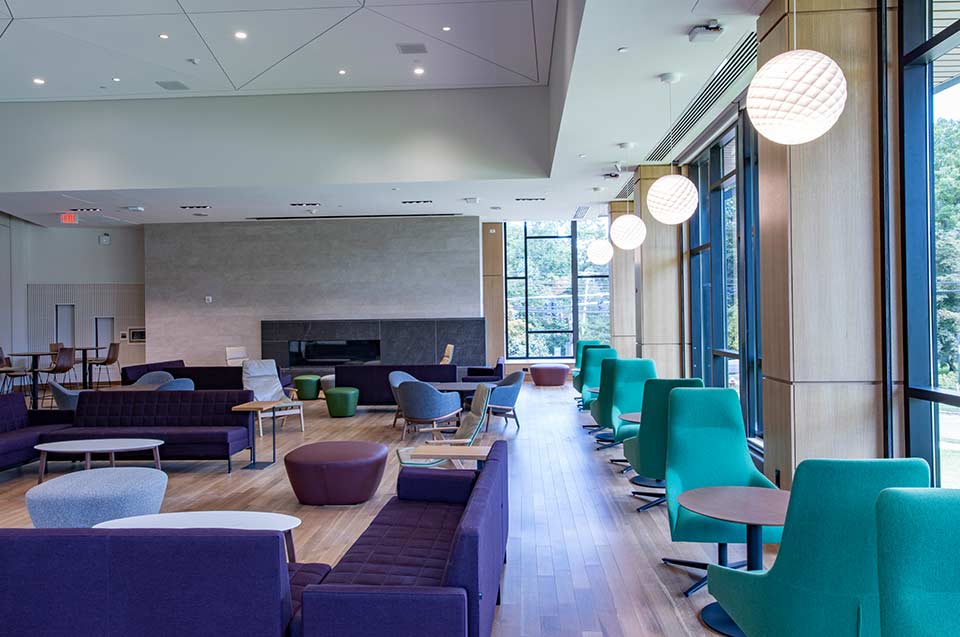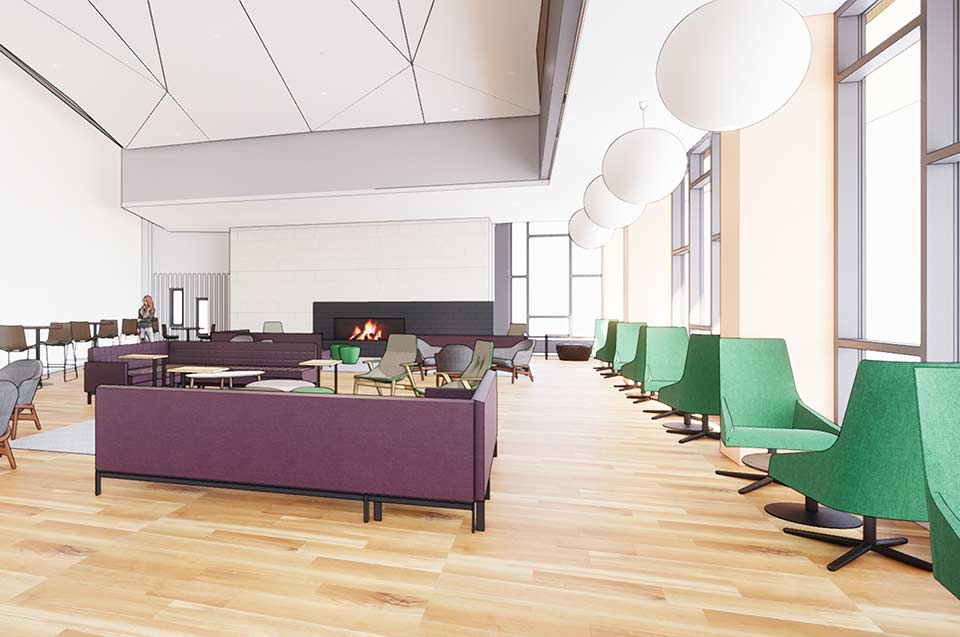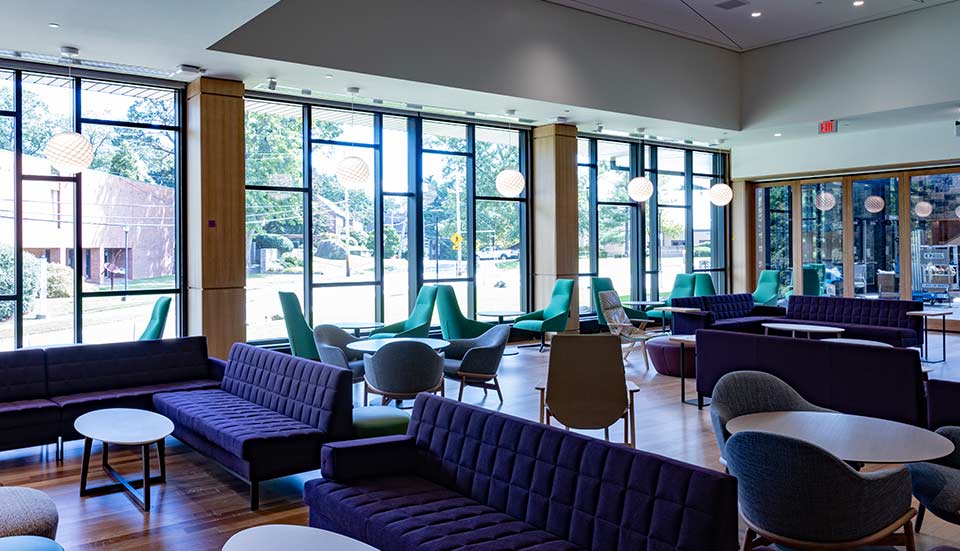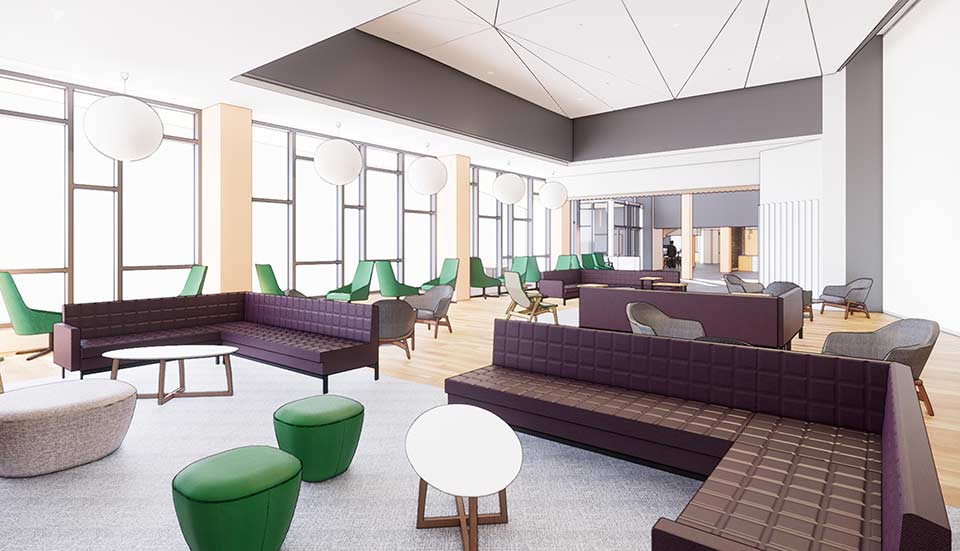 Dining Hall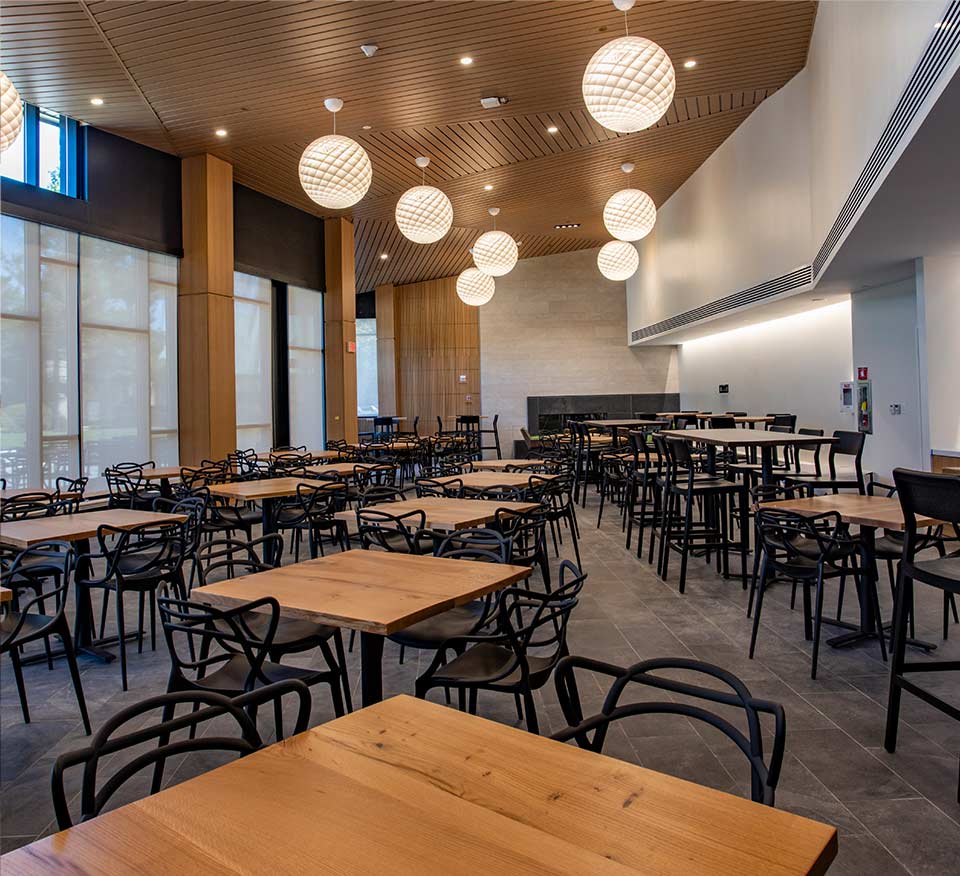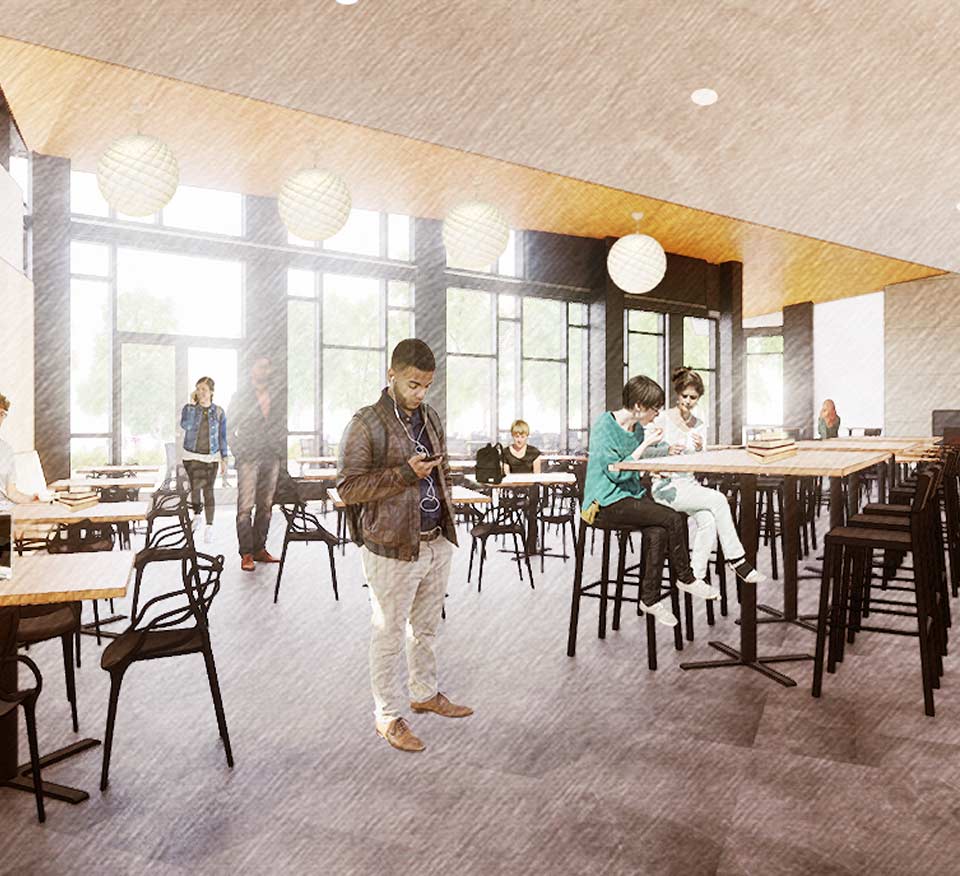 Outdoor dining area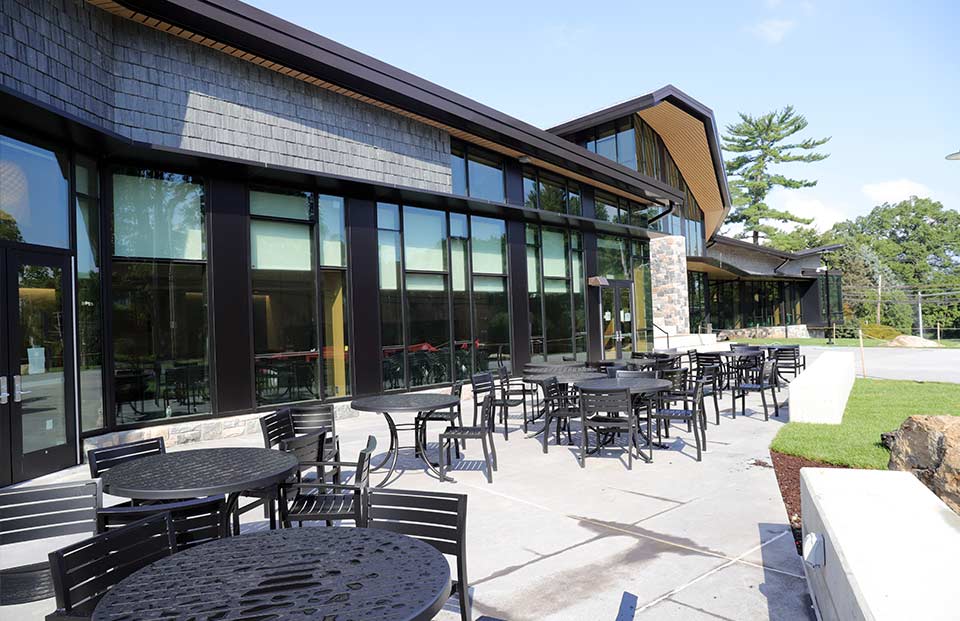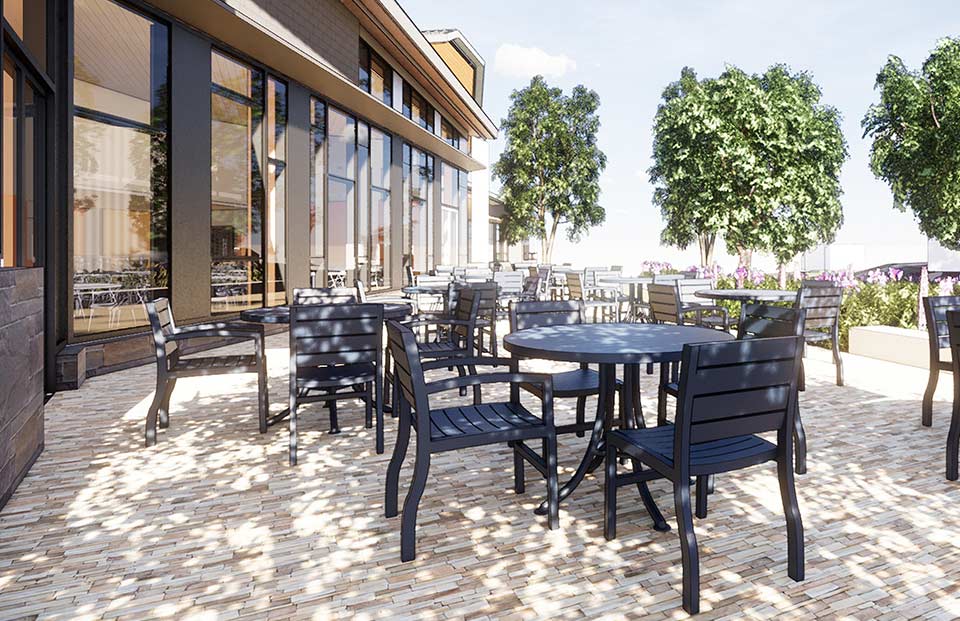 Reading room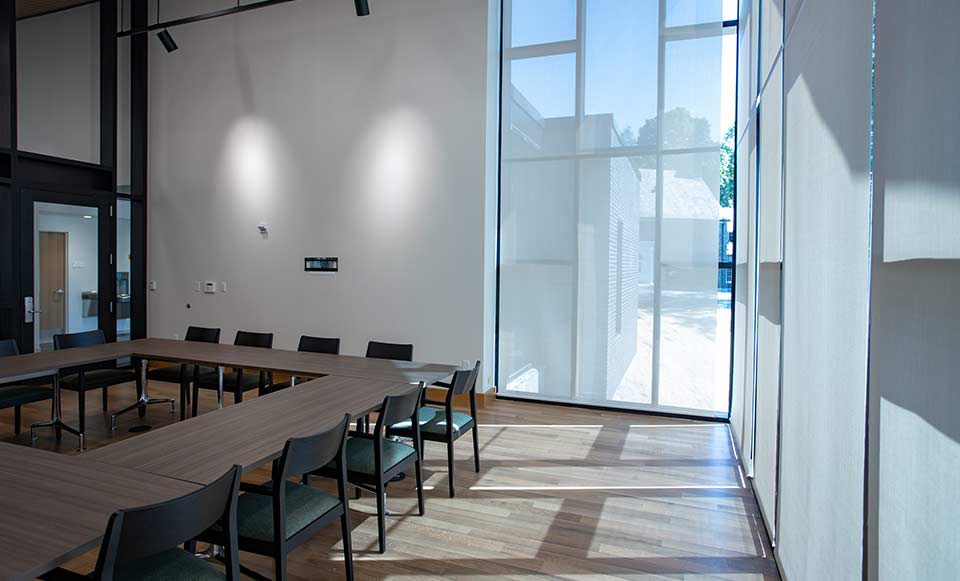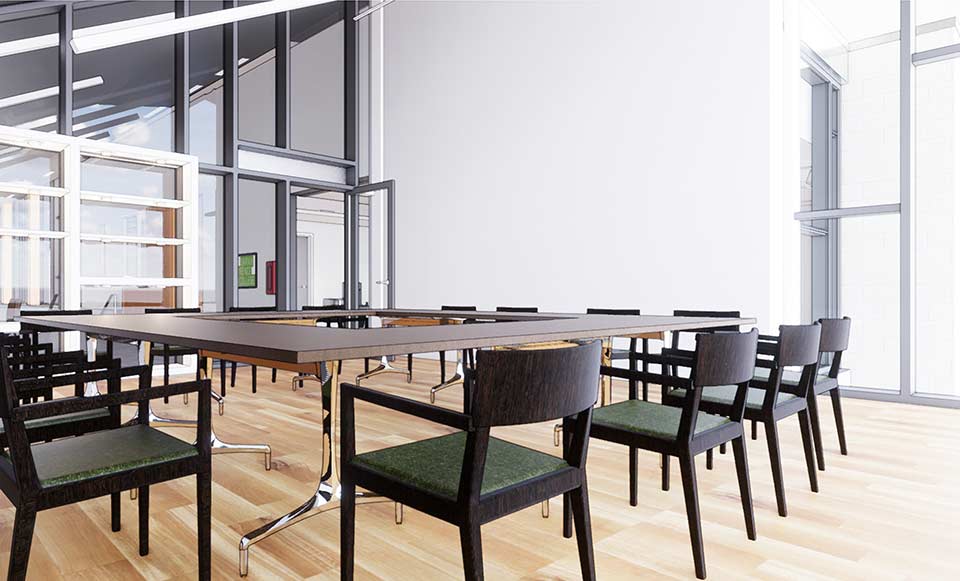 Student organization room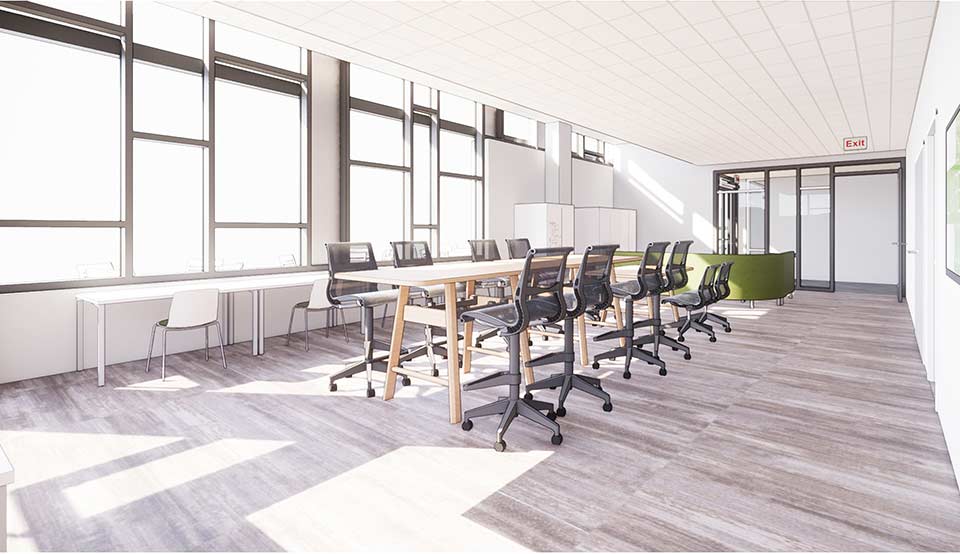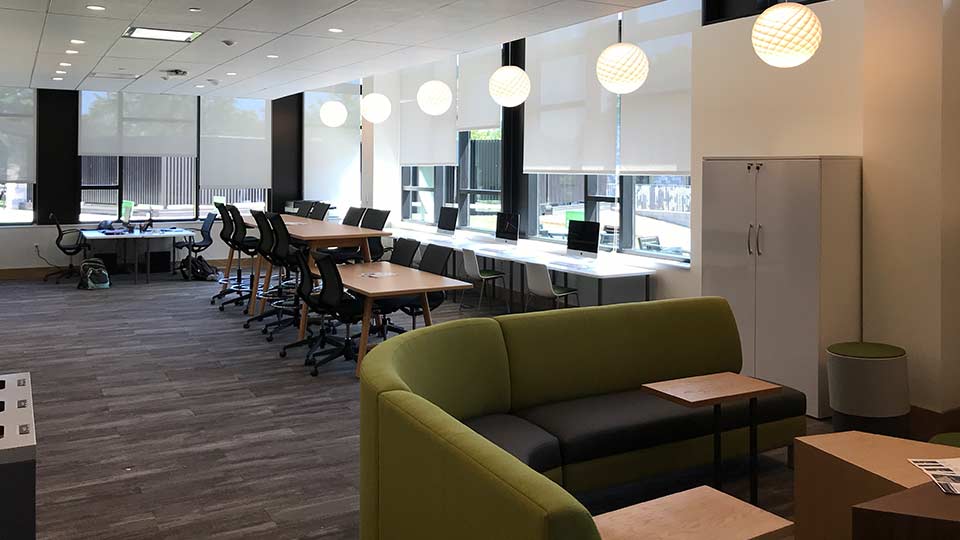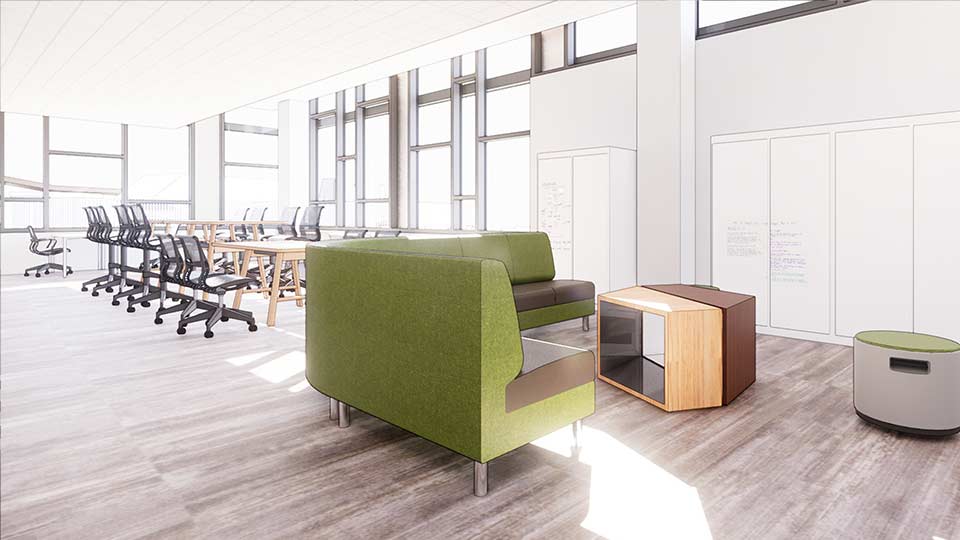 Upper level outdoor seating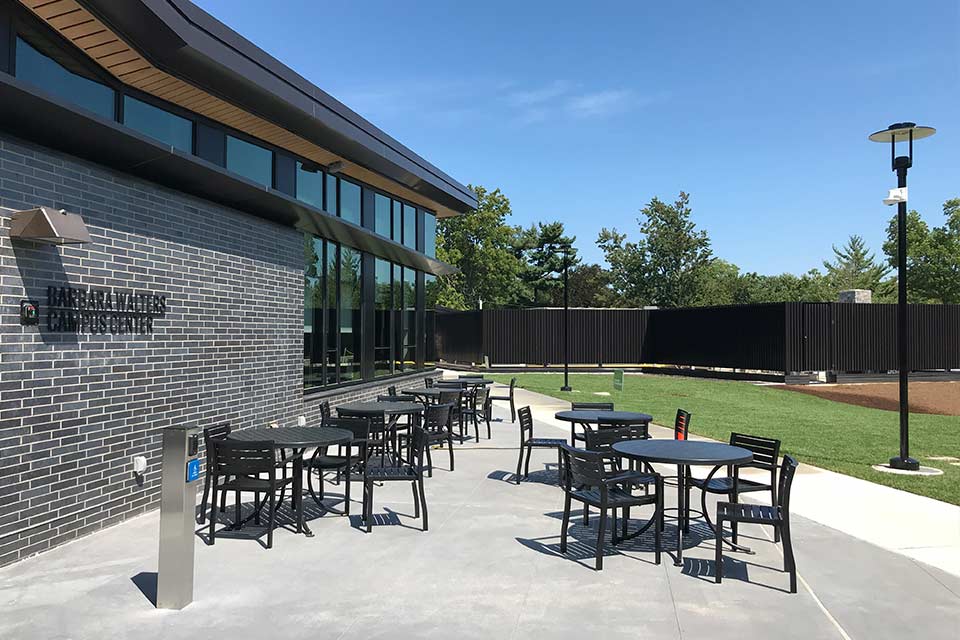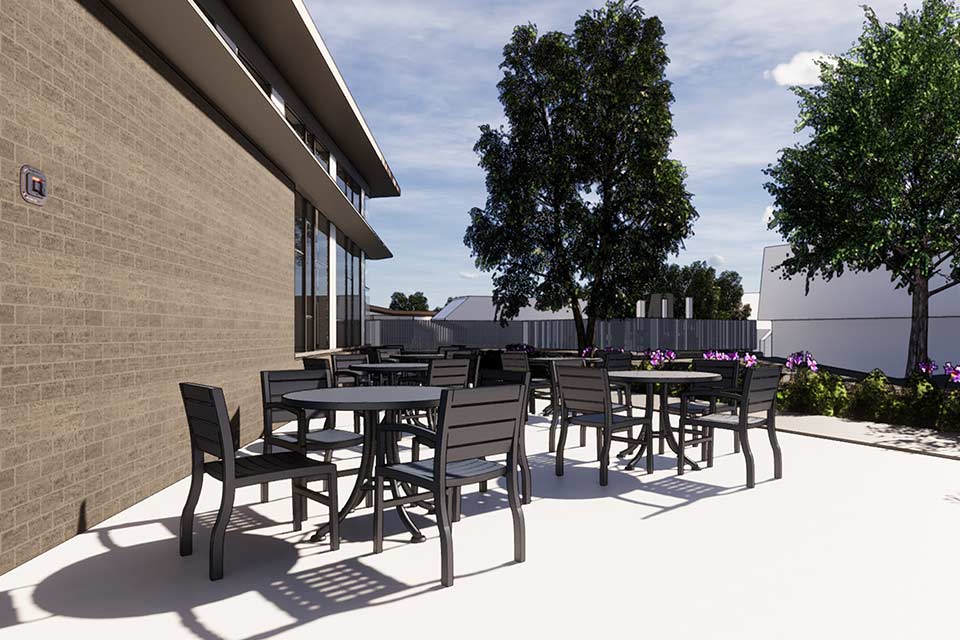 Be Part of the Campus Center
To learn more about how you can make a gift and be part of this extraordinary project, please contact Patty Goldman, Vice President for Advancement and External Affairs, at pgoldman@sarahlawrence.edu or 914.813.9201.