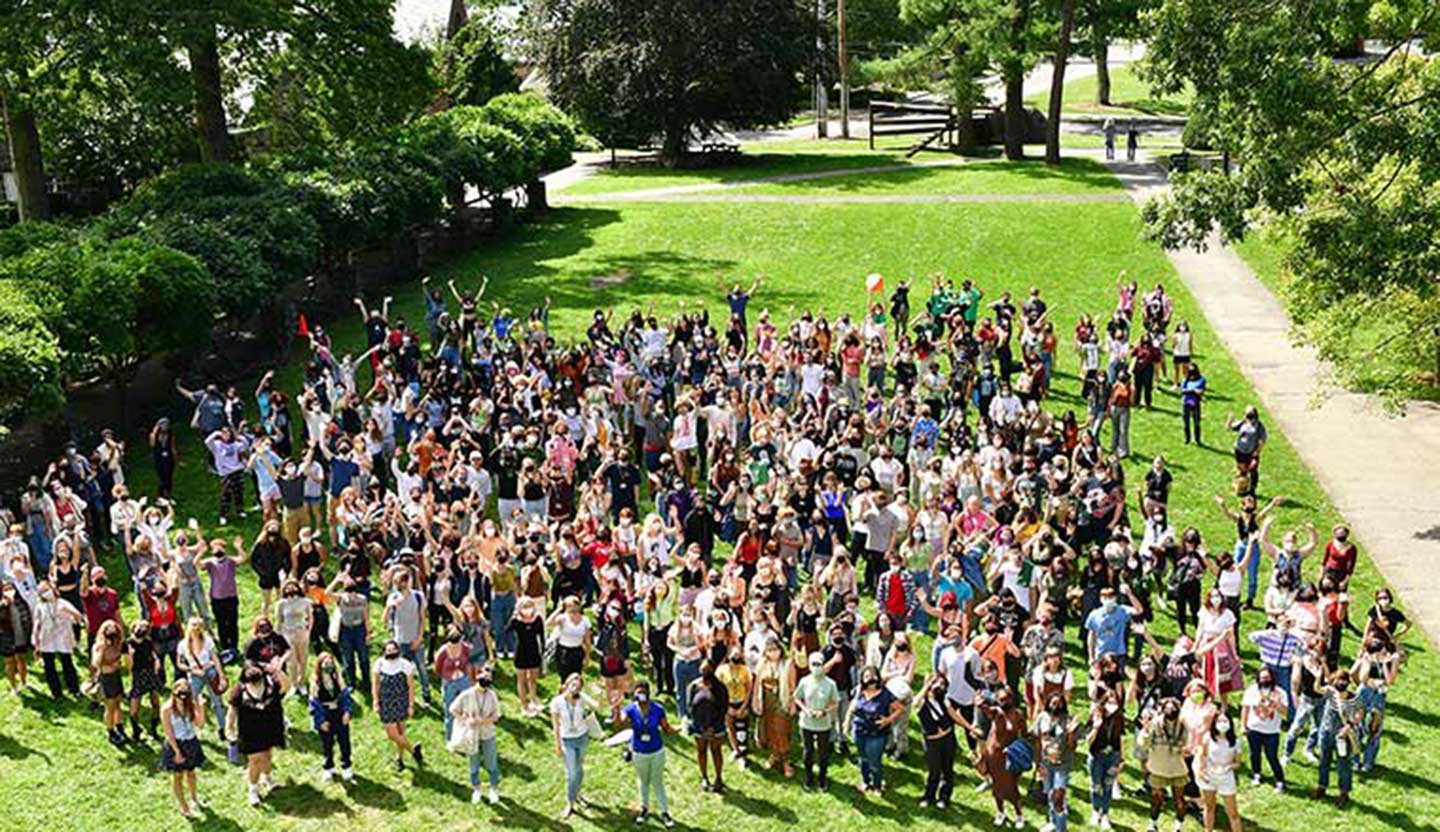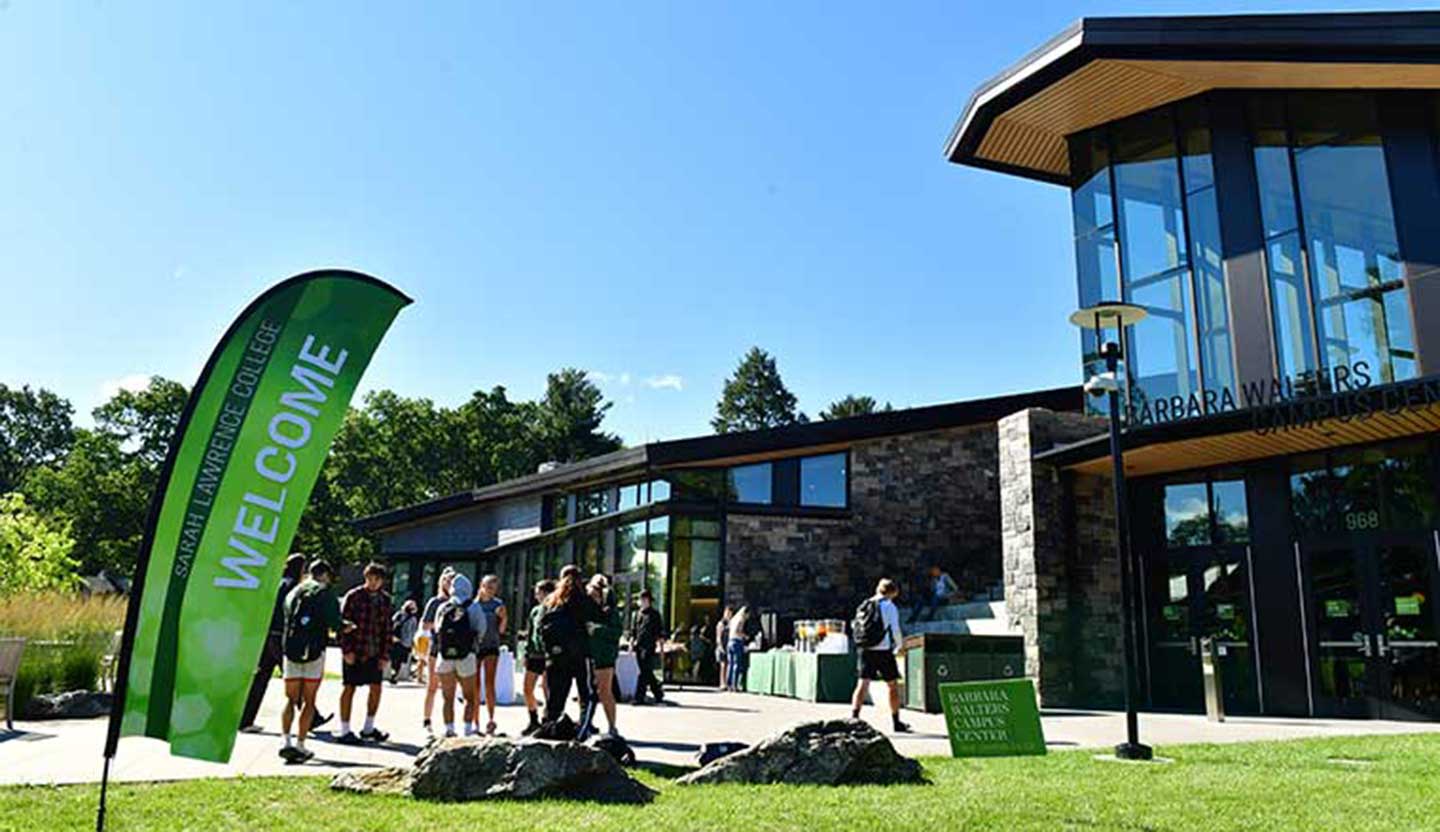 HELLO CLASS OF 2026!
A warm welcome from the First Year Dean!
Your first year of college marks a major milestone and we are so excited that you chose Sarah Lawrence for this journey! The First Year Experience is a year-long series of programs and discussions with the goal of helping you thrive at Sarah Lawrence College by:
Building healthy interpersonal connections. 
Learning about and accessing campus resources.
Experiencing holistic health and growth.
This website will guide you through your next steps and introduce you to the First Year Experience.
Other important Information: Campus resources, and Frequently Asked Question
We are here to answer any questions you have as you prepare to join us on campus and we cannot express how thrilled we are to meet you!
Meet the Dean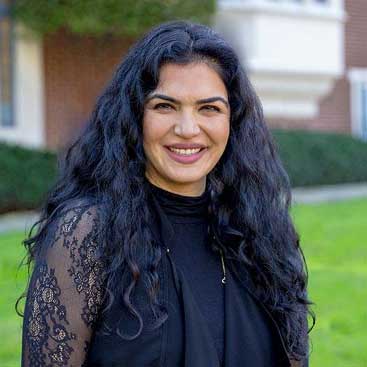 My name is Nahal Kaivan and I am the First Year Dean. Your experience of entering Sarah Lawrence and making the most of all we have to offer is of utmost importance to us. As your First Year Dean, I am part of the Engagement, Diversity, Equity and Inclusion (EDEI) team. My commitment to EDEI is infused in all First Year Experience, orientation and ongoing programming. I am a Clinical Psychologist who is fiercely committed to the growth and development of undergraduate students navigating institutions of higher learning. I am always here and available to meet, welcome and join with all first year students at Sarah Lawrence College so that your transition to college and integration into a new community is as fruitful as possible.
---
Meet the Team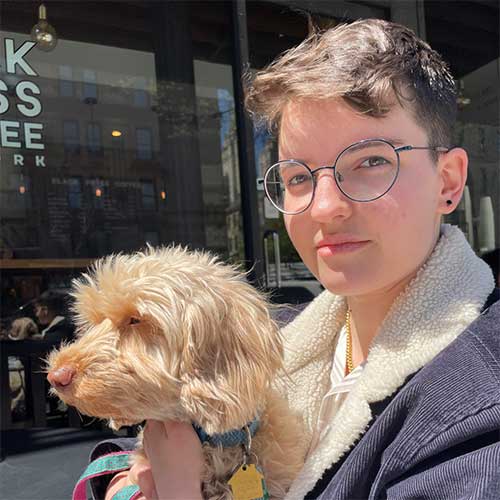 Julia Goldsamt
Julia (they/them) is the Student Life Coordinator in the Office of Student Life, working closely with the First Year Dean and the Office of DEI, and Student Involvement and Leadership. They are a recent graduate of Bryn Mawr College, where they worked closely with the Deans' Office, and ran the Peer Mentor program as an undergraduate student. While not working, Julia loves going to local coffee shops, playing frisbee, and taking walks in Central Park.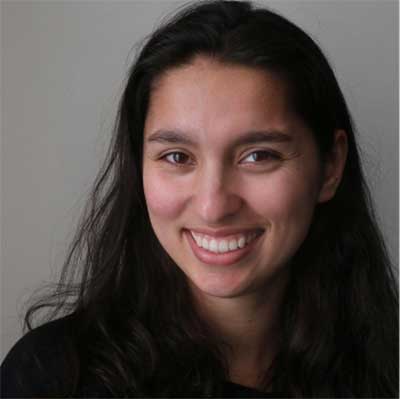 Aliya Hunter
Aliya Hunter (she/her) is a second year MFA in the Theatre Program at Sarah Lawrence and a First Year Experience Graduate Assistant! She grew up in California, where she also attended college, and enjoys river walks, playing percussion, and reading when she can.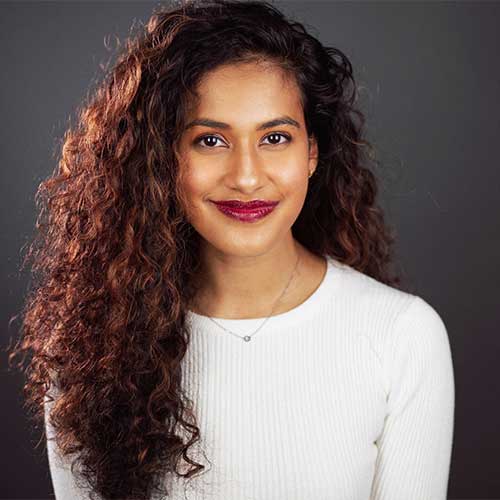 Anna Green
Anna Green (she/her) is a 2nd year Theater MFA student at Sarah Lawrence. She has worked as an Assistant Residential Life Coordinator and now currently works as a First Year Experience Graduate Assistant at SLC. She loves making puns, talking about clowns, and will happily reenact the entire Universal Studios Jaws Ride at any given time.
---
Gryphon Guides
Gryphon Guides
are peer mentors who also serve as orientation leaders. Incoming students will be assigned to one of ten cohorts, each led by one Gryphon Guide, who they will begin to get to know this summer.