A series of public events sponsored by CDI each year brings the College community together with colleagues, experts, community partners, students at other institutions of higher education, and the public at large for lively presentations and discussions on a range of topics germane to children and childhood.
2022 Lectures & Symposiums
April 7, 2022
"Lessons in Disruption: Classroom Management as Collective Care and Community" featuring Carla Shalaby
Gender and the Gender Spectrum in the Early Childhood Classroom
November 18, 2021
Watch this panel discussion on supporting young children's explorations of concepts of gender, their own gender identity, and the gender spectrum. Panelists work in various educational settings ranging from a small suburban preschool, to an urban elementary school classroom, and a graduate education program.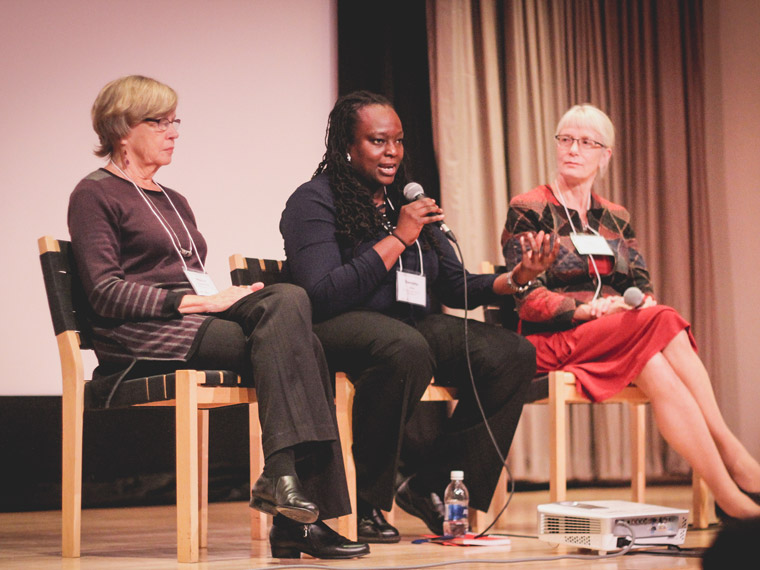 Ensuring the "Good Childhood" in a World of Cultural and Technological Change: Expanding the Nordic-American Dialogue on Early Education
In April 2019, the Child Development Institute at Sarah Lawrence College held a Symposium in collaboration with the American-Scandinavian Foundation, the third in a series of Nordic-American symposia bringing together Scandinavian and American educators to explore issues of common interest and concern.