Eli Caref will show you some of the myriad places online where data are being collected about the Hudson River and local environment. She'll parse through the websites, the spreadsheets, and how and why you can use these data with your students, including some ideas for longer term projects, in the classroom or at home. There will also be a hands-on activity to help you and your students use graphs to tell stories about the environment. 
Best for middle and high school teachers.
Sarah Lawrence College is an Approved CTLE Sponsor and offers 1.5 CTLE hours for this program.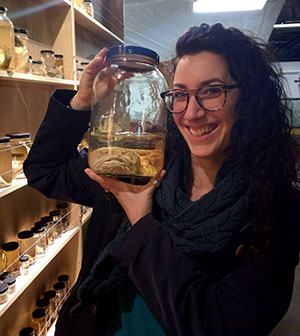 Elisa Caref, 
BA in History, DePaul University, MA in Environmental Conservation Education, New York University. Elisa is a Brooklyn native who joined CURB in September 2017 as Director of Education. An avid non-formal educator for over a decade, she was previously the educator and then Director of Education at The River Project, teaching New York City students and teachers about Hudson River ecology, biology, and chemistry. She has also been an adjunct Ecology professor at Yeshiva University, as well as a gardening instructor at Brooklyn Botanic Gardens. She is especially excited about building new lesson plans and continuing to change perceptions about how clean the river actually is. She also really loves fish.