Professional development programs are a core commitment for the Child Development Institute (CDI). CDI is actively involved in outreach activities that include collaborating with local public school districts to help establish continuing professional development opportunities for teachers and administrators; facilitating workshops and conferences on educational topics; and developing new institutes and programs that bring professionals from diverse backgrounds and areas of expertise together around a common theme. These programs open up our campus to working professionals in a variety of fields; take CDI faculty and staff out into the larger world; provide meaningful educational experiences for participants; keep the Institute's own thinking and practice lively and informed; and serve as laboratories for exploring ideas.
Sarah Lawrence College is an Approved CTLE Sponsor and offers CTLE hours for these programs.
Thanks to generous support from M&T Bank and the Seth Sprague Education and Charitable Foundation, scholarships are available. Please contact us at cdi@sarahlawrence.edu for more information.
Our Birds of Imagining: Teaching Towards Becoming Qualities of the Natural World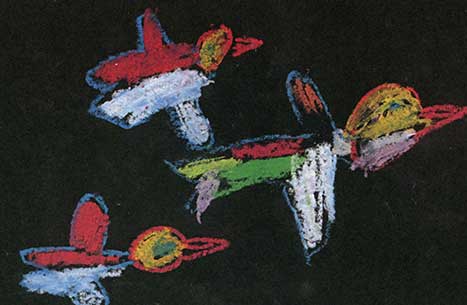 January 21, February 18, March 18, & April 22; 9:30-10:30am
Virtual Workshop Series
This four session participatory workshop is for teachers of all grades, when we, and those we work with, are given the opportunity to explore the many qualities and marvels of the natural world, through our capacity to imagine, to play, and to express, the very wonderment of our shared lives, within all that is alive.
Based on the educational programs of the The Touchstone Center for Children, the workshop will be led by the Center's Founder and Director, Richard Lewis, in collaboration with Jeanie Yeo, Teaching Associate, The Touchstone Center, and Manager of Professional Development of the Wildlife Conservation Society.