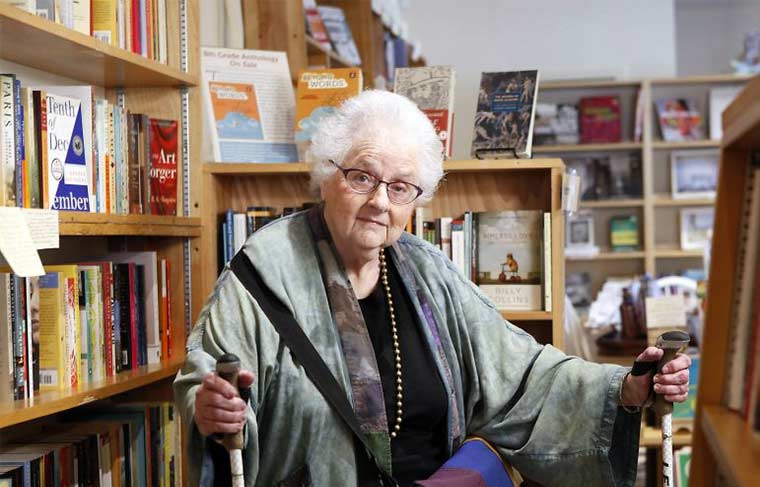 Dr. June M. Fisher '54 loves the Hudson River and the Palisades. A long-time San Francisco physician with a distinguished career as a practitioner, scholar, and teacher of occupational medicine, she looks back fondly to her youth in Yonkers, NY. On summer days, she often took ferries to the west side of the river (only ten cents per ride at the time!) and climbed the majestic cliffs. To encourage Sarah Lawrence students to engage with the City of Yonkers, she recently made a generous $10,000 donation.
For five years, her gift will support Sarah Lawrence's Pre-Orientation Engagement Program (POCE), run by our Office of Community Partnerships. The program allows ten to twelve incoming Sarah Lawrence students, led by three upperclass students, to work on a community project with thirty-five to forty Yonkers children between the ages of four and seventeen, and their families.
Dr. Fisher explains: "At an event in January 2018, where President Judd was introduced to the San Francisco community, I asked her a question about the College's relationship with Yonkers. Not only did she answer the question there, but she followed up with a personal note. I was so impressed. I had been planning to leave the College some money in my will and I decided, 'Why don't I give it now?'"
We are grateful to Dr. Fisher for her generosity. It helps to strengthen Sarah Lawrence's relationship with the city in which it is based, and allows new students, starting on their first day, to understand the importance of location and involvement with our surrounding communities.