To remedy a longstanding lack of space on campus for large-scale community, social, and academic activities as well as informal group socializing and collaborative work, the Campaign prioritized capital investment in facilities that would animate campus life and reinvigorate our community.
The Remy Theatre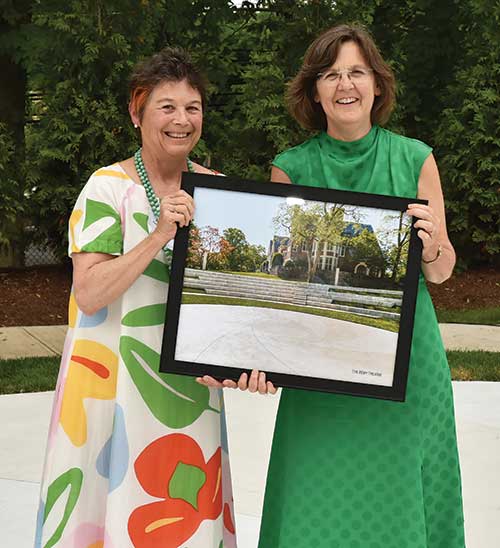 Alumna Josie Merck made a major gift to restore and relocate a historic marble theatre that was slated for demolition at its original home in Cos Cob, Connecticut. The theatre was moved, piece by piece, to the Sarah Lawrence campus where it was reassembled, sustainably reusing beautiful, natural materials and preserving an artistically important structure for use as an outdoor performance venue. The theatre was originally designed and hand-constructed in the 1930s by architect-sculptor Horton O'Neil on his family's property. Five members of the O'Neil family have attended Sarah Lawrence. Now situated on Sampson Field between the Performing Arts Center, Westlands, and Rothschild, The Remy Theatre—named by Merck for former faculty member Remy Charlip (theatre)—will serve as a public venue for outdoor theatre, literary readings, dance and musical performances, and social gatherings for years to come.
"We are a small school with a long history of an outsized influence on the arts. This gift is more than a venue. It's an opportunity that will be a hub for artistic communities drawn from Sarah Lawrence and beyond."

—Cristle Collins Judd, President
---
Eleanor Weisman Edelman Reading Room and College Archives
Thomas J. Edelman made a gift in memory of his late mother, Eleanor Edelman, who founded the Friends of the Library in 1975, and in honor of his sisters, Gwen Edelman '72 and Jennifer Edelman '76. The gift established the Eleanor Weisman Edelman Endowment Support Fund and created this room within the Esther Raushenbush Library. The new space fulfills the Archives' longstanding need for a quiet area dedicated to research and scholarship, and makes it possible for the library to serve as a digital partner site for the Yale Fortunoff Video Archive for Holocaust Testimonies.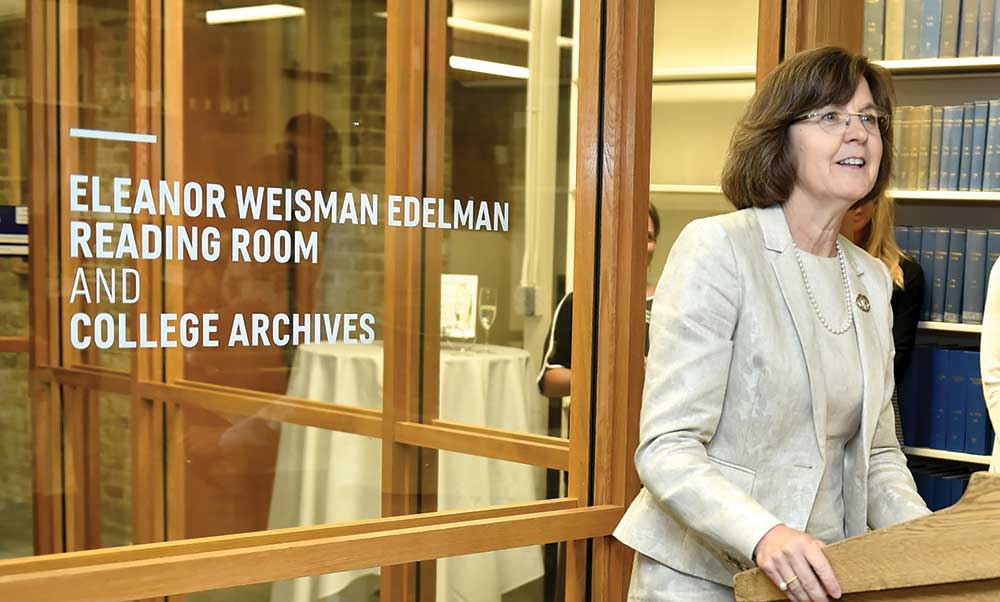 ---
OSilas Residence Hall
Trustee and alumna Vicki Ford '60, MSEd '87 and her husband Silas made a leadership gift to fund a "top-to-bottom" renewal of one of the College's original buildings, which Ford lived in during her years as an undergraduate.