Using recycled fabrics, harvested plant materials and waste papers I make a variety of handmade papers to use as integrated surfaces for drawings. In my current body of work I am creating site specific drawings that are primarily meant for private outdoor exhibition and engagement. These pieces reflect on climate change and human relationships to environment.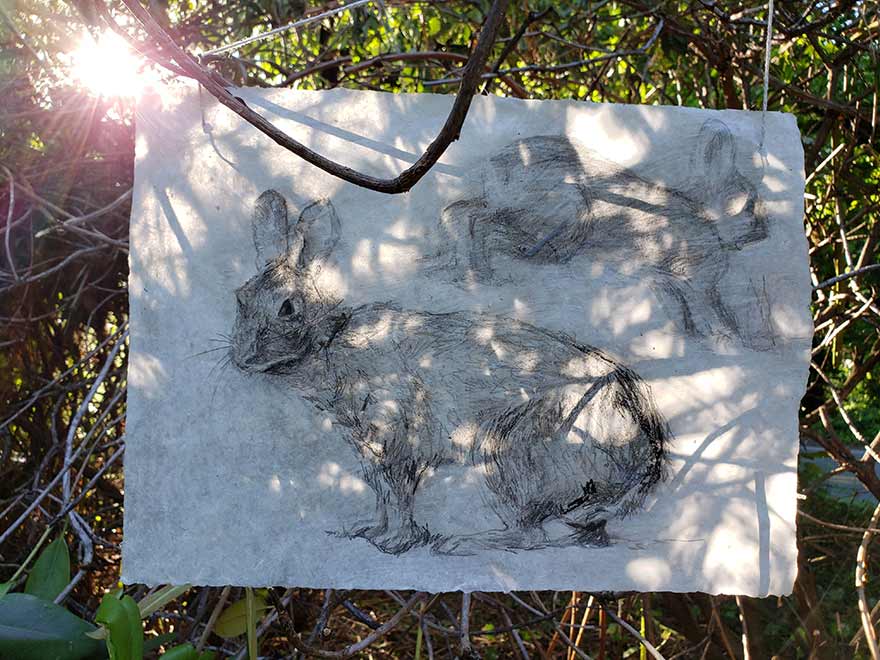 Brush Rabbits
une 2020
Graphite on Handmade Abaca Paper
An offering, an invitation and a small gesture of thanks. As my relationship with the land I live on grows, I am making waxed drawings of animals I hope to share my space with but am not seeing due to the impact of development and climate change.
---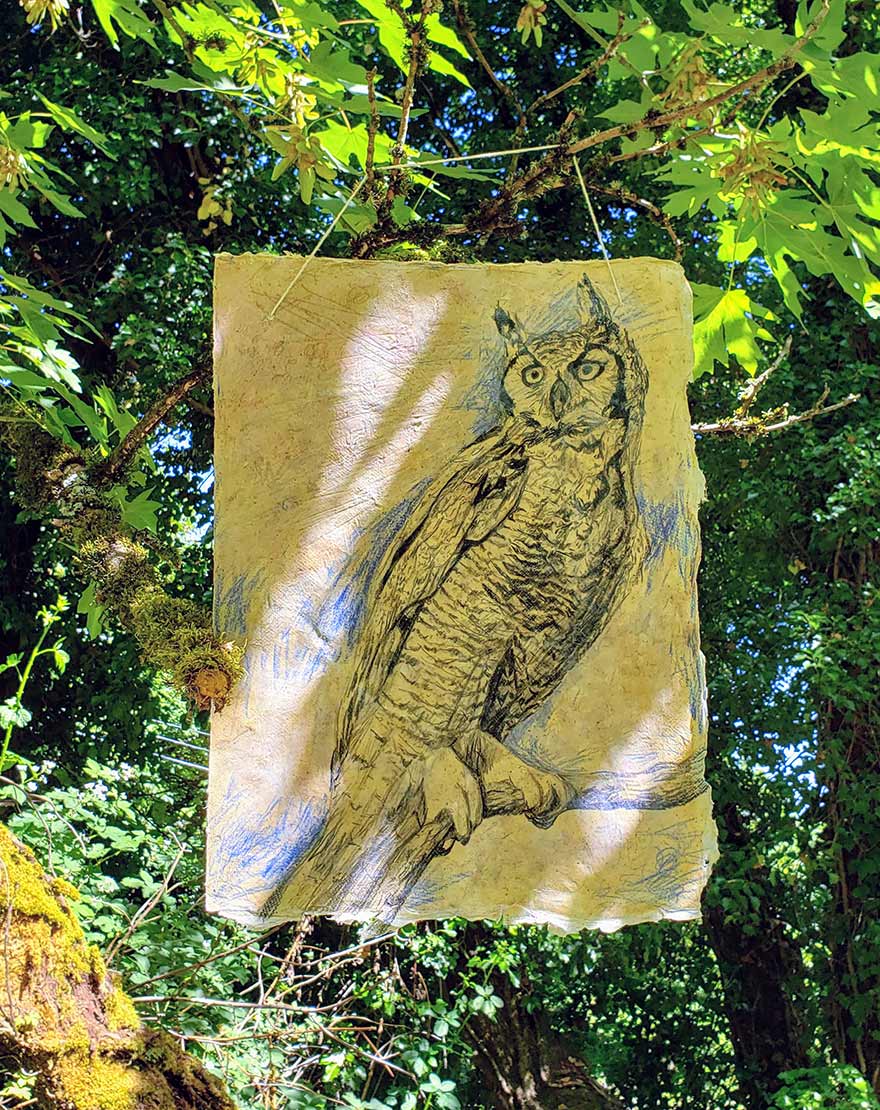 Great Horned Owl
July 2020
Mixed Media Drawing on Kozo Handmade Paper
The Great Horned Owl is the most commonly seen owl in Oregon. This is the first one I have seen in my yard, and I placed it there for the duration of one month. By engaging with landscape via a kind of durational art performance I hope to speak to the displacement of animals due to the pressures of climate change and human development.