Michele Brody has been actively exhibiting her artwork since graduating from SLC and receiving her MFA from the School of the Art Institute of Chicago in 1994. She has had one person shows in France, Costa Rica, Germany, the Lower East Side Tenement Museum, JVS Project Space and the Bronx Museum of the Arts in New York City. Brody has been the recipient of a grant or residency every year since 1995 from such institutions as the Pollock/Krasner Foundation, New York Foundation for the Arts, Bronx Council on the Arts and New York State Council on the Arts. In 2006 she completed two permanent works of public art in The Bronx for the MTA and the Department of Education's Public Art for Public Schools program. She is currently showing with the West Harlem Art Fund on Governors Island with her public art installation "Garden Sentinels" from May to October, 2021. 
---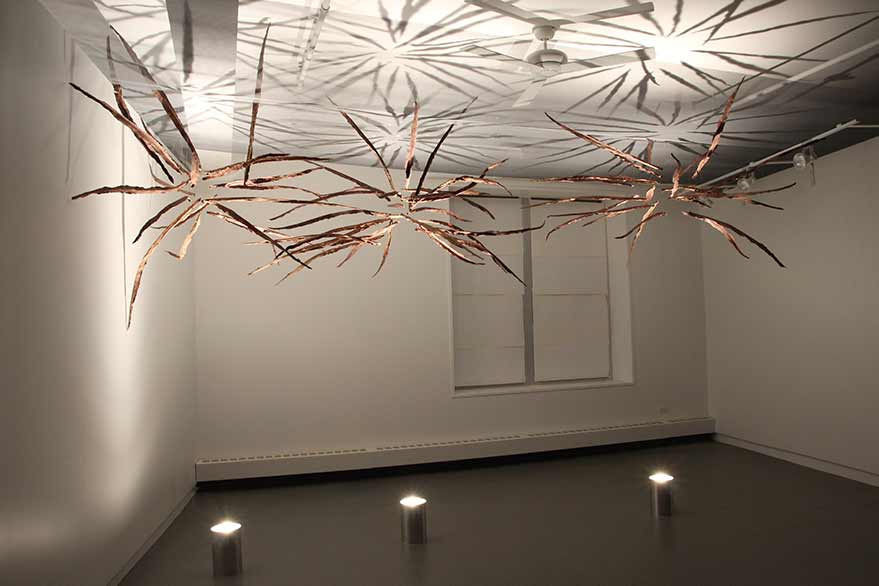 Ghost Palms
January 2020
Installation
Handmade paper pulp produced from recycled coconut shells, cast in the shape of coconut palm leaves, hanging from plexiglass screening with monofilament. Handmade floor lights create the illusion of ghost-like trunks supporting the coconut leaves.
---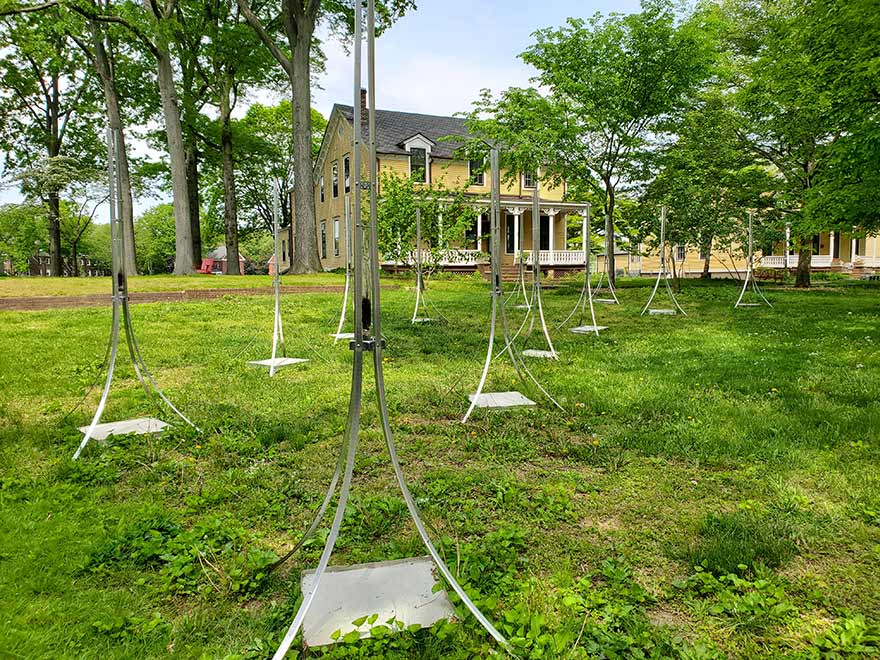 Garden Sentinels
April 2021
Public Art
12 – 8' x 55" diameter aluminum quadrupeds held together by various hardware supporting the growth of native wetlands grasses in oversized glass test tubes, which stand ready to march across Governors Island while they take care of their environmental charges.
---