Interaction and Connection, Theory and Practice
Our philosophy of progressive education, and of the learning child as the maker of their own meaning, emphasizes curiosity and exploration as the foundation for a life of learning. This philosophy guides our approach to training tomorrow's teachers, providing resources to professionals and parents, and engaging with children and families in our community. To quote our students, "interactions between the Early Childhood Center (ECC), Art of Teaching program, Child Development Institute (CDI), and the Child Development program foster a sense of community and commitment to the work. There is so much to learn from these programs that you can spend a lifetime here and still learn something new each year."
Whether you're an undergraduate or graduate student planning for an MSEd in the Art of Teaching, an MA in Child Development or a Dual Degree in both, a professional looking for like minded peers and to develop your skills in teaching or working with children, or a parent seeking an extraordinary preschool experience for your child, there's a place for you at Sarah Lawrence.
Engaging with Our Surrounding Communities
In keeping with the College's enduring commitment to community and civic engagement, the Office of Community Partnerships, the Center for the Urban River at Beczak (CURB), and the Theatre and Civic Engagement Program provide opportunities for Sarah Lawrence students to volunteer, exchange ideas, and make an impact in our surrounding communities. These programs partner with the Collaborative to provide programming, facilities, and resources to educate and engage children in the community, providing them access to opportunities for artistic collaboration and hands-on exploration.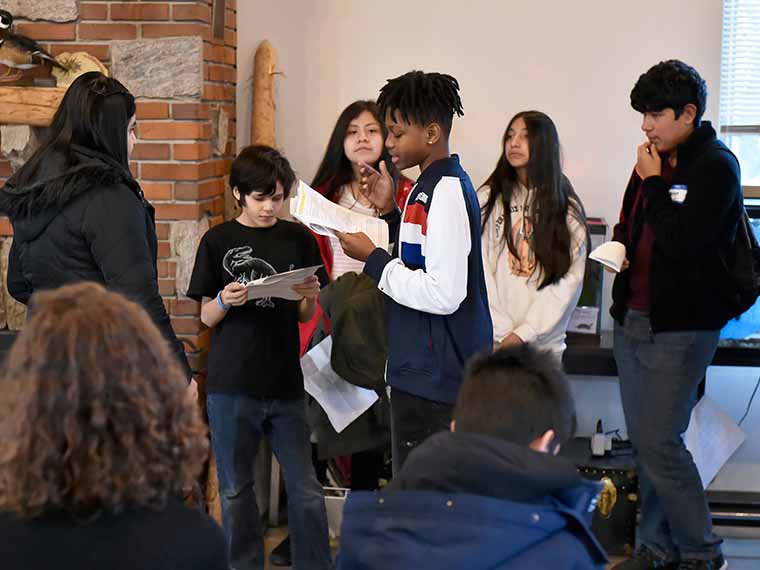 Students can embrace Sarah Lawrence College's rich history of social responsibility through participation in community partnership classes and student-led community engagement initiatives, supported by the Anita L. Stafford Office of Community Partnerships and Service Learning.
By linking class work with community work, students broaden their academic inquiry, develop a deeper understanding of themselves and others, establish relationships with local leaders, and cultivate important life skills.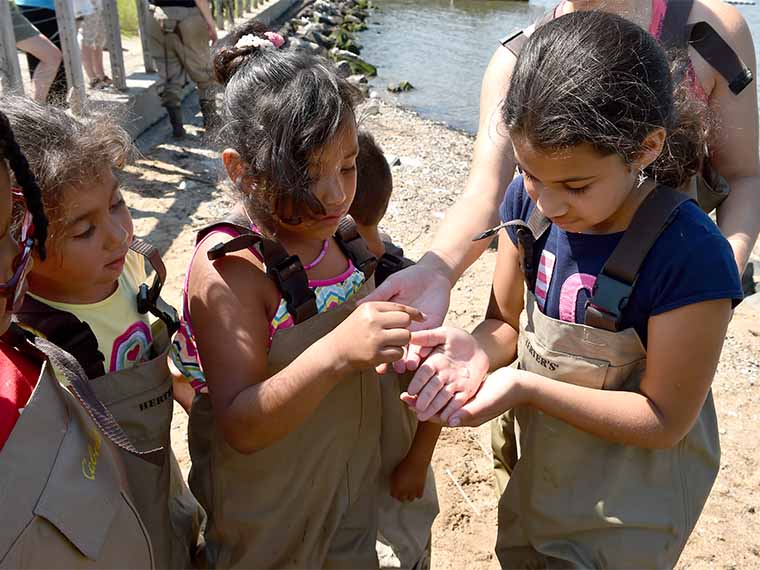 The Center for the Urban River at Beczak (CURB) is an alliance of Sarah Lawrence College and the Beczak Environmental Education Center. The mission of CURB is to advance environmental knowledge and stewardship by providing high quality K-12 environmental education for the local community, establishing a regional hub for research and monitoring focused on Hudson River estuary and urban watershed issues, and serving as a welcoming open community space for a variety of civic and cultural activities.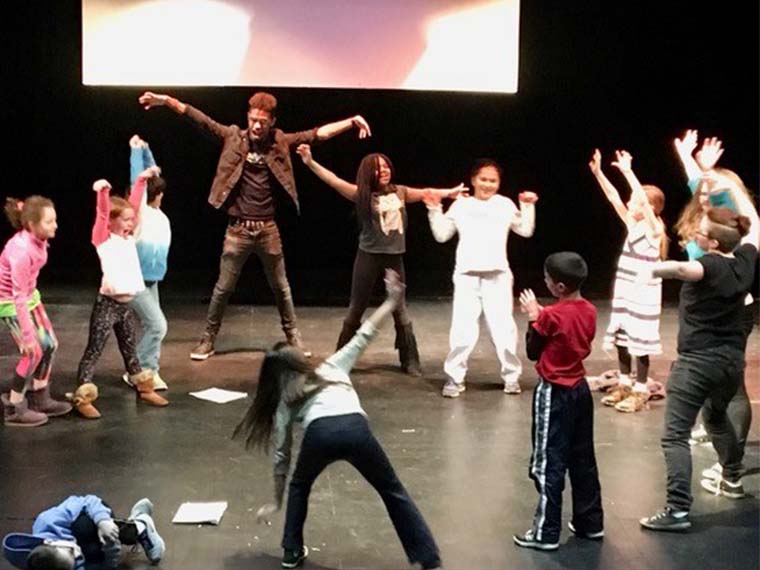 Theatre and Civic Engagement facilitates access and resources for our community, where some schools are underfunded and underperforming with limited or no access to the arts.
Civic Engagement students participate in team-based performance and teaching partnerships in schools, community and senior centers, community colleges, colleges, museums, and libraries.