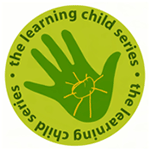 A series of documentaries produced for public television by Jonathan Diamond Associates in association with the Child Development Institute at Sarah Lawrence College, The Learning Child Series was developed to assist parents and educators in engaging children to become motivated and thoughtful lifelong learners. The documentaries represent the view that intellectual, social, and imaginative growth, as well as specific skills such as literacy, develop optimally in the context of activities that are inherently meaningful to the child.
To preview footage from each of the programs below, or to place an order for DVD copies, go to: www.thelearningchildseries.org
---
When Learning Comes Naturally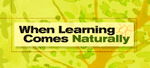 When Learning Comes Naturally showcases the efforts of four schools and a community institution as they introduce children to the natural world and encourage them – through play, classroom activities, exploration, and their own creative work – to make a lasting connection to the environment.
Learn more about When Learning Comes Naturally
---
Previous Programs in The Learning Child Series
Values Go to School: Exploring Ethics with Children documents how values emerge and take shape in the school context, and how teachers can encourage children's understanding and expression of the ethical questions that permeate our everyday lives. In classroom scenes from kindergarten through high school, Values Go to School focuses on students interacting with teachers, and with each other, to work through issues of conflict resolution, friendship, ethnic identity, racial and cultural understanding, the importance of work, and the role of open discourse in achieving a sense of community. Read more about Values Go to School
From Pictures to Words: Understanding the Foundations of Literacy Learning explores children's entrance to the world of literacy. Children from preschool through second grade are seen working with their teachers, parents, and each other as they engage in activities ranging from drawing pictures to dictating stories, from early attempts at spelling to writing stories, reading, and experimenting with language. From Pictures to Words represents the view that encourages young children to make pictures, to invent their own graphic representations, sets the literacy process in motion. Read more about From Pictures to Words
When a Child Pretends: Understanding Pretend Play shows vivid scenes of children at play in sequences that require planning, negotiating, collaborating, taking roles, and developing narratives. Children explore ways of using language and the imaginative "as if" thinking that leads to advanced intellectual functioning. We witness children deeply engaged in activities that are enjoyable as well as productive. The learning that takes place during play is seen in the child's increasing ability to think hypothetically, to reason and to function effectively as a social being in a complex world. Read more about When a Child Pretends