I am an abstract painter living in rural North Carolina, as well as a semi retired Clinical Psychologist. When I was in college, I studied sculpture with Anthony Padavano and took anatomy, drawing and painting classes at the Arts Student's League of New York for an independent study. I now paint for personal growth and to share my love affair with color with the world.
---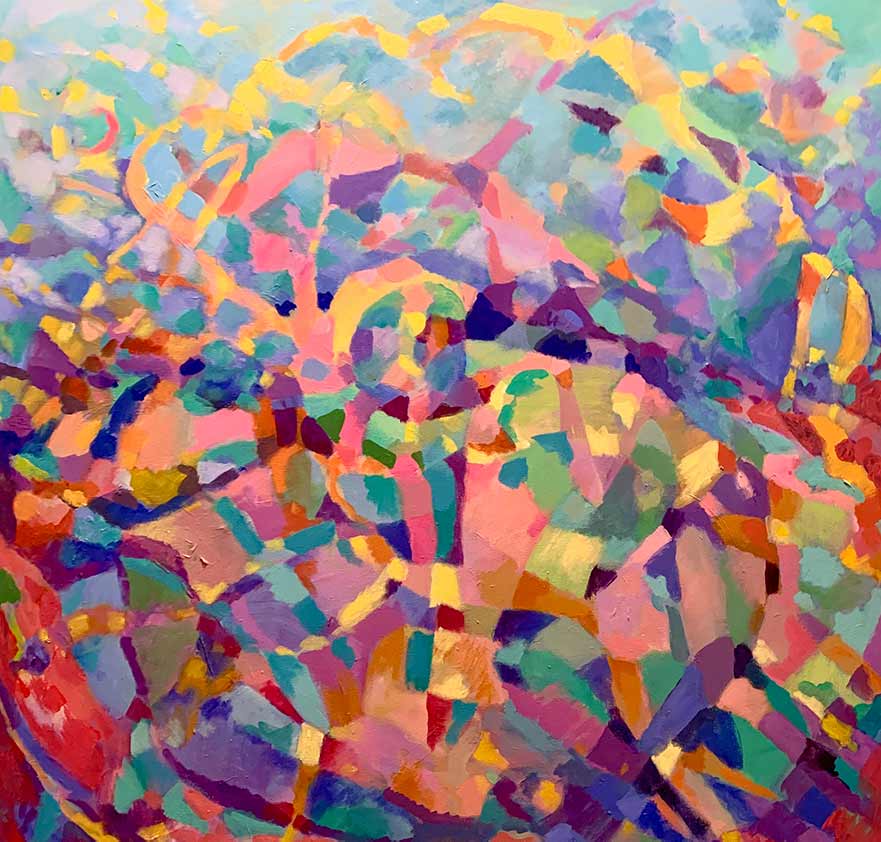 Broken Pieces Coming Together
2020
Acrylic on canvas
This is a 36x36 in acrylic that was painted during the covid pandemic and the 2020 General Election. It was about my hope for the future of America.