From childhood on I loved to make art, but after my first year at SLC I switched my focus elsewhere. I did not pursue my work as a full time artist until 2006, when I joined the Art Students League in NYC. Since the start of the pandemic, when I moved to Toronto, I have maintained my contact with the League on zoom. I work in mixed media, using mostly paper and paint. I always include elements of landscape. In recent years the west coast and highlands of Scotland have figured as images in my work.
---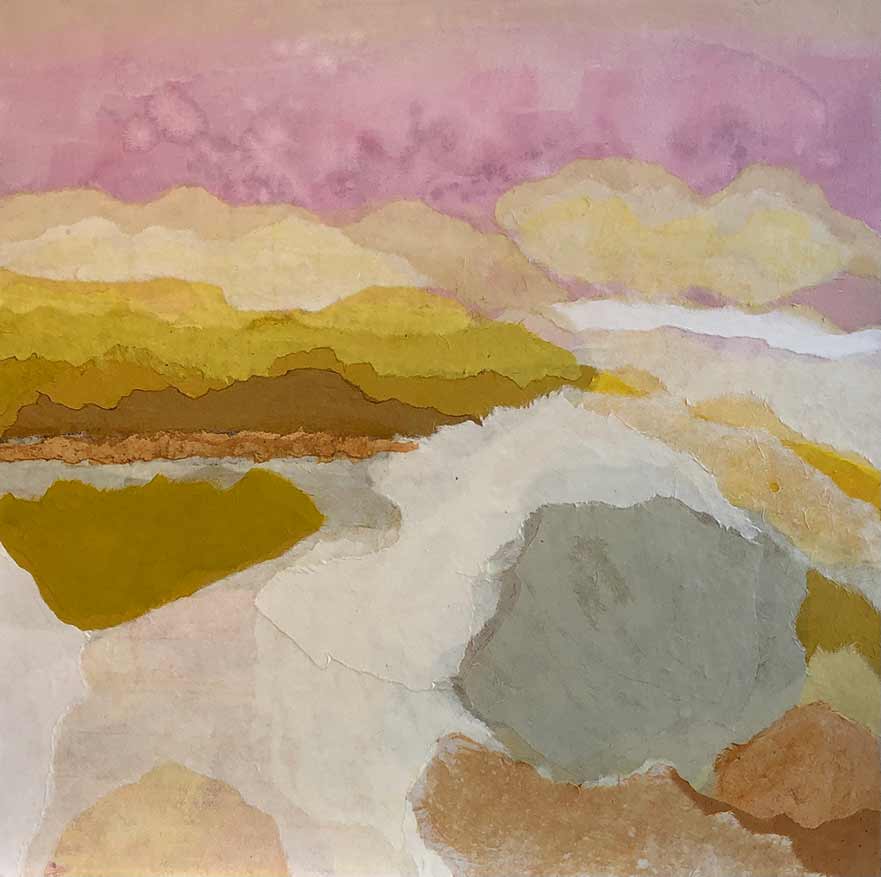 March Thaw
2019
Paper and acrylic paint
Size: 24 x 24
---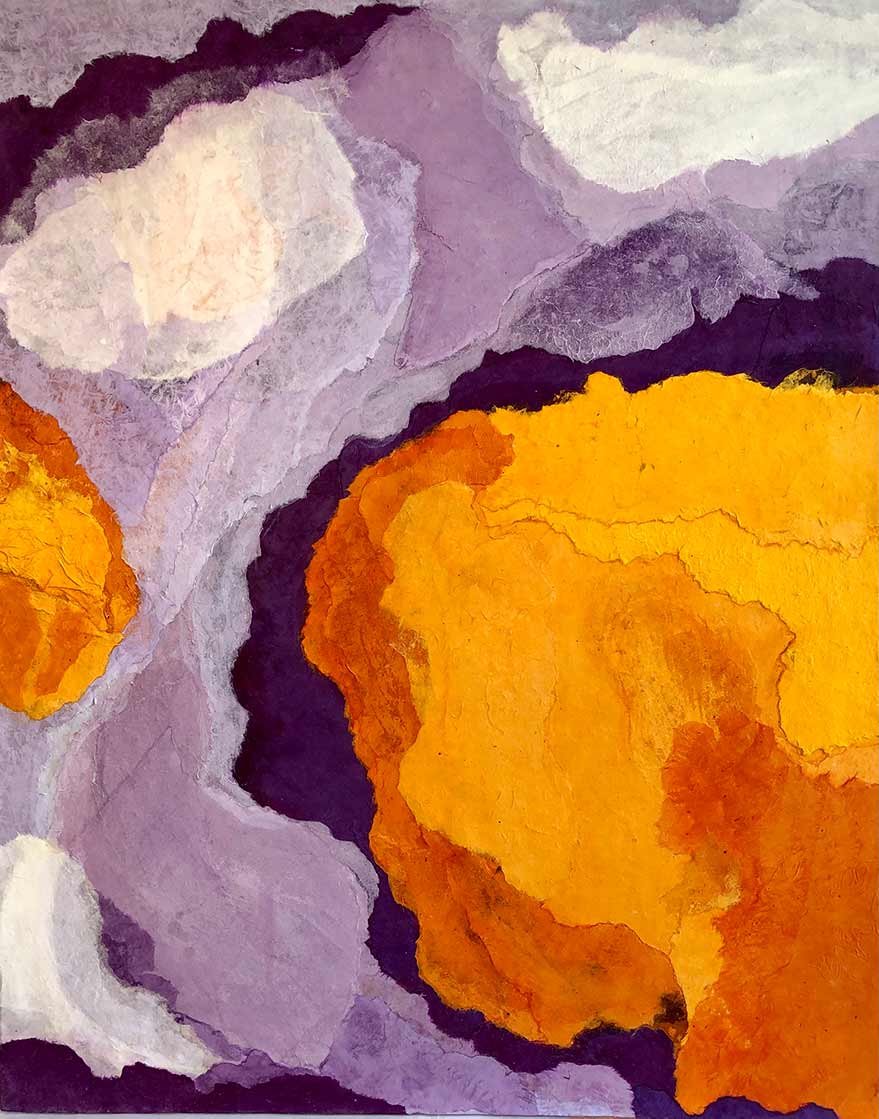 Northwest Territories
2021
Paper and acrylic paint
Size: 30 x 24
Imagining the tundra in the subarctic territories in northern Canada.
---