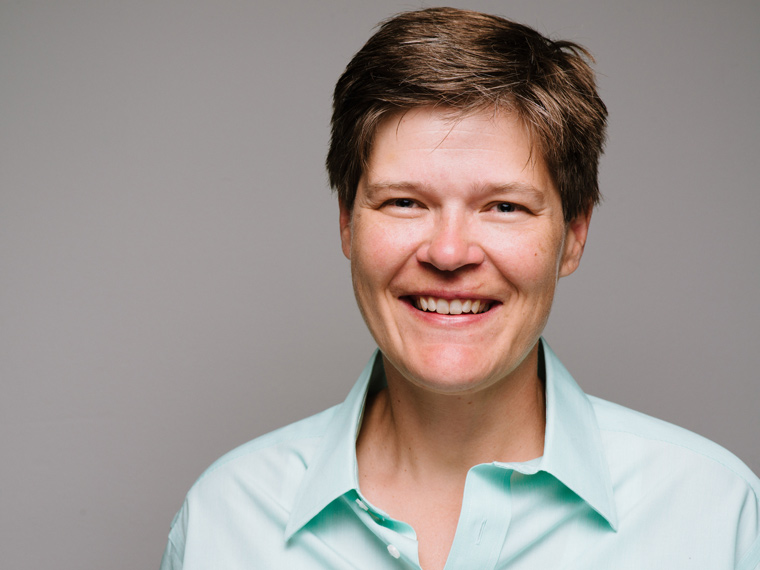 Kyes Stevens MA '99, MFA '00, a leader in criminal justice reform through education, will deliver the keynote address at Sarah Lawrence College's graduate commencement ceremony on Thursday, May 17.
The ceremony will be held at 2:30 p.m. on the Westlands South Lawn. Commencement will be broadcast live at https://livestream.com/SarahLawrence/graduate2018.
Stevens has worked with colleagues across the country to build the National Alliance for Higher Education in Prison, and met several times with members of the Obama administration at the White House to discuss the role of higher education in criminal justice reform.
"We are very fortunate to have Kyes Stevens return to Sarah Lawrence after she was here in February as part of our Democracy and Education event series," said Sarah Lawrence president Cristle Collins Judd. "The work that Kyes is leading is fundamental to democracy as it helps to create access and equal opportunity through education."
Stevens earned her MA in Women's History and her MFA in poetry from Sarah Lawrence College and was awarded a fellowship from the National Endowment for the Arts and the Department of Justice to teach poetry at the Talladega Federal Prison in 2001. She has completed eight residencies at the Lillian E. Smith Center for Creative Arts in Clayton, GA, and was a co-recipient of the first Lillian E. Smith Writer in Service Award. She received the Auburn University Young Alumni Achievement Award in 2012 and an Auburn University Women of Distinction Award in 2010. She was the 2014 Alabama State Council on the Arts Literary Arts Fellowship recipient and, in 2016, was recognized as an AL.com Woman Who Shapes the State. She was also selected as a 2016 Southerner of the Year by Southern Living.
---