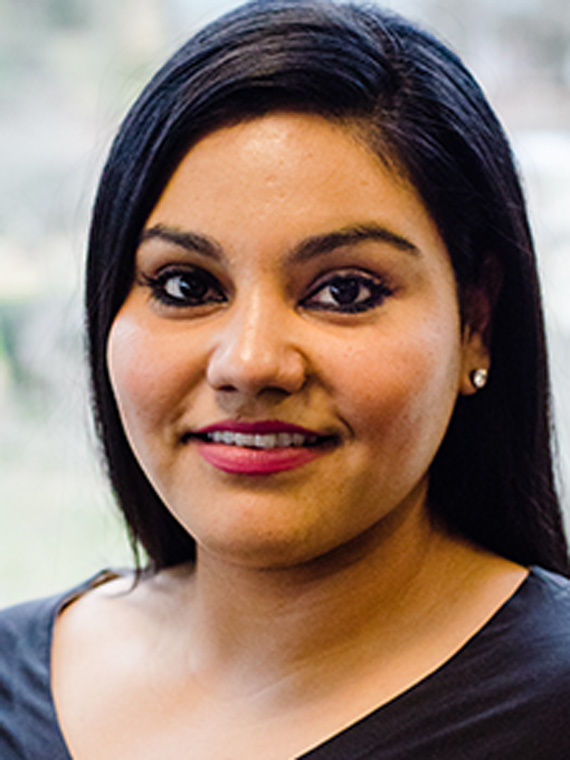 Democracy on the Margins is focus of conference featuring DACA keynote
Sarah Lawrence College, home to the nation's first graduate program in women's history, will host its 20th Annual Women's History Conference on March 2-3 featuring a DACA recipient as its keynote speaker.
This year's conference, Democracy on the Margins: Gender, Citizenship, and the Global Challenge to Democratic Freedoms, will expand upon the College's yearlong discussion of the theme "Democracy and Education" by examining the challenges faced by those who live, work, and struggle on the margins of democracy.
"During Women's History Month, it is not enough to reflect on the history of the women's movement,'' said Mary Dillard, Director of the College's Graduate Program in Women's History. "We need to examine the current political, cultural, and social changes that jeopardize the progress of women around the globe. Sarah Lawrence's conference will examine the history of democracy and the interplay between citizenship, race, gender, sexuality, and inequality."
In addition to keynote speaker LuzHilda Campos, a DACA recipient and director of United We Dream's Defense Team, the conference will include breakout sessions led by noted authors and academics from national and international educational institutions including Berkeley, Yale, and New York University. The program will be opened by Dillard and Sarah Lawrence College President Cristle Collins Judd.
Established in 1972 by Gerda Lerner, Sarah Lawrence College's Master of Arts Program in Women's History was the country's first graduate degree program in women's history.
The program will open Friday evening with keynote speaker LuzHilda Campos, a DACA recipient who grew up in New Mexico. She migrated at the age of 3 with her family from Ciudad Juarez, Mexico. She grew up in a mixed status family, her younger sister is an American citizen and her older sister is also a DACA recipient.
Growing up, LuzHilda's status was never a secret, although she never understood what it really meant. Her parents spoke about limitations, but she hadn't experienced any yet. She was in school and was learning just as much as everyone else. She picked up English rather quickly—everything seemed normal, until her family was separated by a border and a checkpoint.
Her older brother, a survivor of police brutality, decided to return to Mexico because he and their family feared for his life. Their goodbye was filled with pain, understanding that because of the family's different immigration statuses, seeing him again was uncertain. Later came the deportation of her uncle. LuzHilda's family did not understand or know that anything could be done to stop this deportation.
When a group of students at Santa Fe Community College gathered to organize, LuzHilda joined the group and made a decision to speak out on the injustices her family had experienced. The Santa Fe team expanded and became a statewide network. In 2012, they celebrated the announcement of the Deferred Action For Childhood Arrivals (DACA) program.
For LuzHilda, holding the DACA work permit in her hands is a constant reminder of the power the immigrant community has when they come together. At United We Dream, the Deportation Defense team has grown under LuzHilda's leadership, including adding a hotline that aims to prevent and stop deportations at the individual, local, state, and national levels. They also train and educate communities and families just like LuzHilda's to make sure they understand their rights and keep their loved ones together.
The conference will also feature:
Breakout sessions on: Citizenship, Social Movements, The Personal is Political, Civil Rights, Democracy and Arts, Democracy and Body Politics, and Suffrage
A two-hour creative writing workshop, Having Your Say, that combines writing and improvisation and movement exercises
A performance and discussion of In Their Footsteps, a one-act play based on the oral histories of women who served in Vietnam
A roundtable discussion with activists from the Yonkers Sanctuary Movement
See the full schedule of events.
*There are several hotels near the Sarah Lawrence College campus. A free shuttle will pick up passengers from the Hyatt Place at the Cross County Mall, the Hampton Inn & Suites on Tuckahoe Road, and the Bronxville train station. The shuttle will run on Friday from 4 p.m. to 11 p.m. and Saturday from 7:30 a.m. to 6 p.m.
---
About Sarah Lawrence College
Founded in 1926, Sarah Lawrence is a prestigious, coeducational liberal arts college that consistently ranks among the leading liberal arts colleges in the country. Sarah Lawrence is known for its pioneering approach to education, rich history of impassioned intellectual and civic engagement, and vibrant, successful alumni. In close proximity to the unparalleled offerings of New York City, the historic campus is home to an intellectually curious and diverse community.