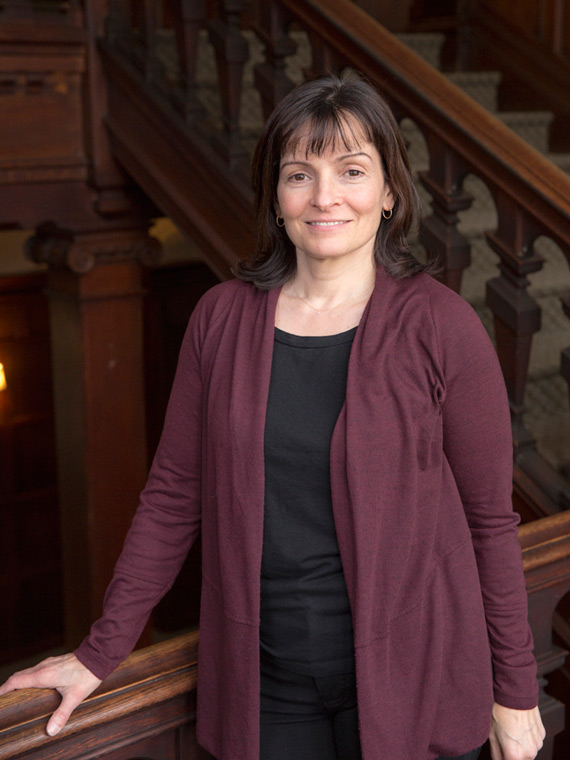 Sarah Lawrence College has announced the appointment of a new director of its Child Development Institute (CDI).
Tricia Hanley MS Ed '08 MA '13, an alumna of Sarah Lawrence and a former head teacher in the College's Early Childhood Center, returns to Sarah Lawrence after six years at the Barnard College Center for Toddler Development.
Sarah Lawrence College's Child Development Institute was established in 1987 to develop programs for early childhood and elementary school teachers, administrators, child development professionals, parents and the community at large. Drawing on the resources of Sarah Lawrence's Early Childhood Center, Art of Teaching and Child Development graduate programs, and various undergraduate programs, CDI has provided training for teachers from districts and organizations across the region, including Yonkers Public Schools and the Child Care Council of Westchester, as well as carrying out a variety of professional development and community projects.
Hanley is excited to be back at Sarah Lawrence at a time when the teaching philosophy of encouraging intellectual development through play is more relevant and more endangered than ever, with children spending more time in front of computer screens at home and at school. The Childhood Development Institute's educational programs empower teachers and parents, giving them the tools they need to foster more interactive experiences for their children.
"My goal is to get CDI out there and to let everyone know we are here," said Hanley. "We want to better understand ways we can partner with organizations in the community and use the resources we have to benefit them. Between the College's undergraduate and graduate programs, faculty, and students, there is a wealth of knowledge and understanding here at Sarah Lawrence. I would like to help connect all of those pieces and make them even more available to the community."
Hanley said that one popular resource that the College has been able to provide is its Community Adventure Play Experiences (CAPEs). CAPEs play an important role in bringing children back to the basics of play as a way for them to develop initiative, collaborate, and problem-solve using recycled materials in their own communities. Along with community members trained as facilitators, CDI provides materials such as loose parts, cardboard boxes, wood, tires, fabric, paint, and other recycled materials collected from the community for play experiences that take place everywhere from grassy parks to repurposed urban blacktops.
"The goal has always been for CDI to promote a developmentally informed view of children," said Hanley. "Using various tools and offering trainings on campus and in community settings, CDI provides support to all those who want to promote this philosophy and put it into practice."
---
About Sarah Lawrence College
Founded in 1926, Sarah Lawrence is a prestigious, coeducational liberal arts college that consistently ranks among the leading liberal arts colleges in the country. Sarah Lawrence is known for its pioneering approach to education, rich history of impassioned intellectual and civic engagement, and vibrant, successful alumni. In close proximity to the unparalleled offerings of New York City, the historic campus is home to an intellectually curious and diverse community.