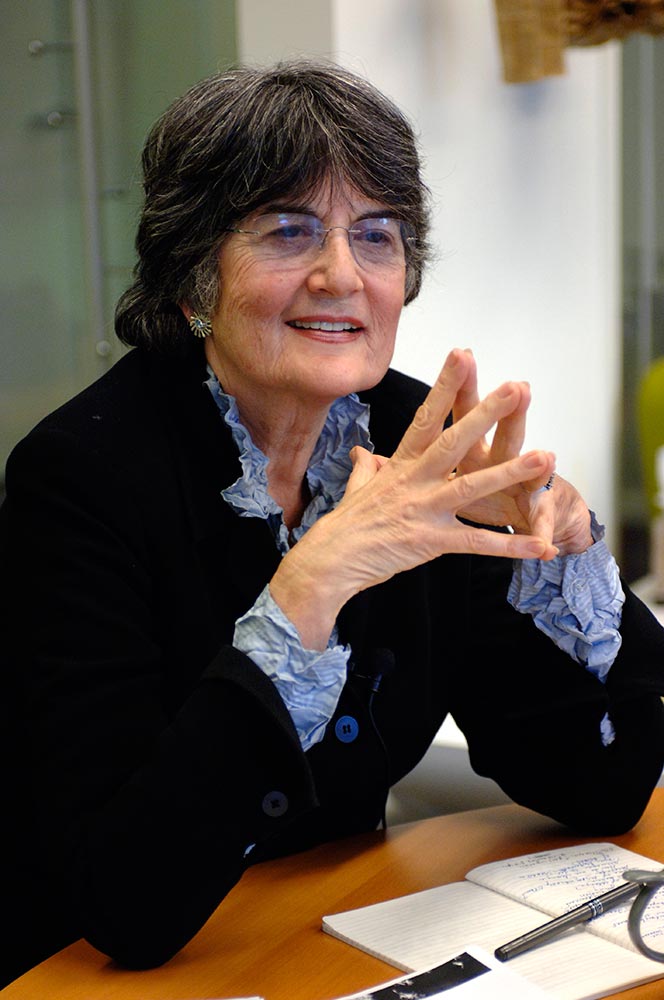 The Sarah Lawrence community mourns the passing of Marilyn Ogus Katz '54, who passed away on December 14.
Marilyn saw Sarah Lawrence through a number of lenses—as a student in the early 50s, when she was editor of the student newspaper; as the Dean of Studies from 1982 to 1998; and through the eyes of her daughter, classics professor Emily Anhalt. Prior to being appointed as Dean of Studies by President Alice Ilchman, Marilyn was Associate Professor of Writing and Literature in the Division of Educational Opportunity at SUNY Purchase, where she received the Excellence in Teaching Award.
Marilyn was deeply beloved by students and colleagues. Upon her retirement, President Alice Ilchman said of Marilyn, "Many would find the constant demand for personal and intellectual problem solving required of deans to be exhausting. Marilyn Katz finds such work renewing…All who work with her have benefited from her compassion, leadership, and vision." As Dean of Studies, Marilyn kept a mental list of those students who, due to lack of funds, could not take the fullest advantage of their Sarah Lawrence experience—the student who could not afford the travel costs of holding an internship in New York City, the student who won a playwriting prize but who could not afford to go to the conference to accept it. Upon her retirement she established the Katz Initiative, a fund to help defray these costs.
Dean of the College Kanwal Singh shares, "I have heard countless stories about Marilyn's warmth, her kindness, and her gracious energy. Colleagues tell me that she was known as 'The Dean of Yes,' keenly committed to knowing what each individual student needed to thrive at Sarah Lawrence and to making it happen."
---