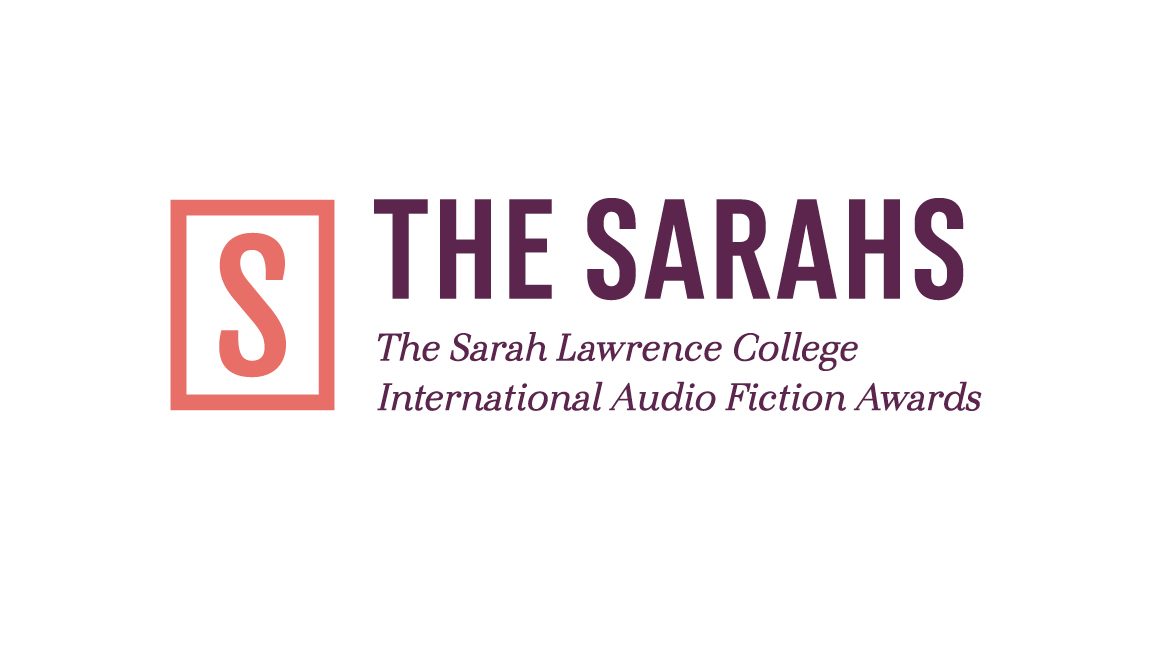 Sarah Lawrence College's audio fiction awards program, The Sarah Awards, is partnering with Audible, the largest seller and producer of downloadable audiobooks and other spoken word entertainment, adding a new dimension to the "Very, Very, Short, Short Stories Contest" this year, calling it the Brave + Bold Audio Fiction Contest. The winner of the contest will receive a $15,000 development deal with Audible Originals to create an audio fiction pilot. The deadline for submissions is Monday, January 15, 2018.
Brave + Bold asks contestants to create a short scene for their audio fiction vision, a two to four minute segment that can be anywhere in the story. "You can leave us hanging after the first few minutes, drop us into the middle of your story, or even tell us the end. Think of it like you're teasing us with a clip of your story and have us wanting more," directs the website instructions.
In keeping with the Sarah Awards "Very, Very, Short Short Stories" contest tradition, Brave + Bold provides dialogue prompts written by members of the Sarah Lawrence College writing faculty that should be used as creative inspiration for all submissions. The 2018 prompts are:
"Nicknames are like death," submitted by Clifford Thompson; "Some people like Siri, but I prefer the Magic 8 Ball," from Brian Morton; "I could feel you shuddering next to me; you didn't understand what was happening," by Nelly Reifler; and "They leave under the cover of dawn, like duck hunters or criminals," provided by Jo Ann Beard.
Sarah Awards founder and Sarah Lawrence writing faculty member Ann Heppermann says: "We are extremely excited to be partnering with Audible. With this contest we're not only able to encourage newer and diverse voices to enter the audio fiction space, but through the support and generosity of Audible, provide real opportunities for them to be heard."
About The Sarah Awards
The Sarah Awards are sponsored by Sarah Lawrence College, a liberal arts college that fosters creativity and experimentation. Sarah Lawrence College has cultivated the talent of visionaries like Yoko Ono, Meredith Monk, J.J. Abrams, Alice Walker, and many others. Sponsorship of The Sarah Awards recognizes the College's commitment to furthering the intersection of the narrative arts and technology.
About the Founders
Ann Heppermann, a member of the Sarah Lawrence writing faculty where she teaches audio fiction and narrative journalism, is a documentary artist, reporter, and producer whose stories air nationally and internationally on National Public Radio, the BBC, and on numerous shows. Her Peabody award-winning work has aired on numerous public radio shows including This American Life, 99% Invisible, and Radiolab. In 2011, she was named a United States Artists Rockefeller Fellow.
Martin Johnson is the creative director at Ljudbang productions in Stockholm and a radio producer, journalist, sound designer, and author. In 2008, he won Prix Italia for his documentary "My Father Takes a Vacation." His work has been broadcast around the world in England, Canada, USA, Germany, Hungary, Italy, Finland, Norway, and Ireland. His collection of essays called "The Ocean" was published in 2012 with much critical acclaim and is translated into several Languages. He has written several radio drama plays.
About Audible, Inc.
Audible, Inc., an Amazon.com, Inc. subsidiary (NASDAQ:AMZN), is the leading provider of premium digital spoken audio information and entertainment, offering customers a new way to enhance and enrich their lives every day. Audible was created to unleash the emotive music in language and the habituating power and utility of verbal expression. Audible content includes more than 375,000 audio programs from leading audiobook publishers, broadcasters, entertainers, magazine and newspaper publishers, and business information providers. Audible is also the provider of spoken-word audio products for Apple's iTunes Store.
---
About Sarah Lawrence College
Founded in 1926, Sarah Lawrence is a prestigious, coeducational liberal arts college that consistently ranks among the leading liberal arts colleges in the country. Sarah Lawrence is known for its pioneering approach to education, rich history of impassioned intellectual and civic engagement, and vibrant, successful alumni. In close proximity to the unparalleled offerings of New York City, the historic campus is home to an intellectually curious and diverse community.