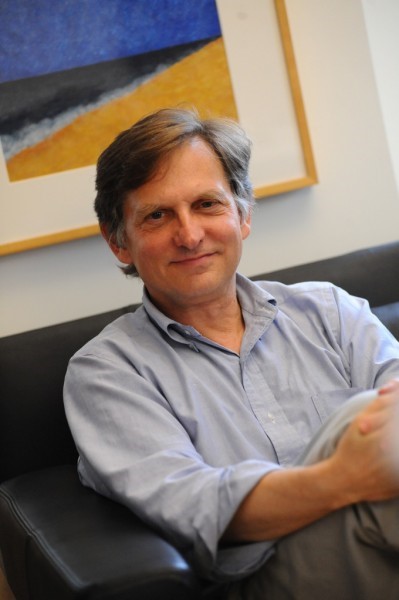 Laurel Appell Lipkin '79, the sister of internationally recognized physician-scientist W. Ian Lipkin '74, has established an endowed fund to create a prize in her brother's honor at the siblings' alma mater, Sarah Lawrence College. The prize will encourage the development of creative science projects at the liberal arts college.
"We are delighted with the establishment of this prize, which recognizes the strengths of a science program like ours, firmly situated within the liberal arts," says College President Cristle Collins Judd. "The necessity for scientists to think creatively cannot be overstated as we confront global challenges on a scale previously unimagined."
The Ian Lipkin '74 Science Prize, which will be awarded annually beginning in May 2018, is a competitive award for a Sarah Lawrence College student who proposes and designs a creative science research project. Recipients of the $4,000 prize will have the opportunity to meet with Dr. Lipkin to discuss their project and possibly work with his team to complete the research.
"I have established the prize to honor my brother and his decades of pioneering work," says Lipkin. "It was at Sarah Lawrence that he first began to consider medicine and science as a path for himself. He has used his talents and his career to contribute to bettering the world."
W. Ian Lipkin has been widely acclaimed for his work with West Nile virus and SARS as well as advancing pathogen discovery techniques by developing a staged strategy using techniques pioneered in his lab. He is the John Snow Professor of Epidemiology at the Mailman School of Public Health at Columbia University and Professor of Neurology and Pathology at College of Physicians and Surgeons at Columbia University. He is also Director of the Center for Infection and Immunity, an academic laboratory for microbe hunting in acute and chronic diseases.
"There is enormous personal reward in dedicating our lives to finding solutions to the pressing challenges of our times," says Laurel Lipkin, who hopes the prize will ultimately lead talented students to a life and career in science. "I know how fulfilling this choice has been for Ian. It has taken him around the world, provided an opportunity to engage with remarkable people and to work collaboratively to address critical problems."
---
About Sarah Lawrence College
Founded in 1926, Sarah Lawrence is a prestigious, coeducational liberal arts college that consistently ranks among the leading liberal arts colleges in the country. Sarah Lawrence is known for its pioneering approach to education, rich history of impassioned intellectual and civic engagement, and vibrant, successful alumni. In close proximity to the unparalleled offerings of New York City, the historic campus is home to an intellectually curious and diverse community.