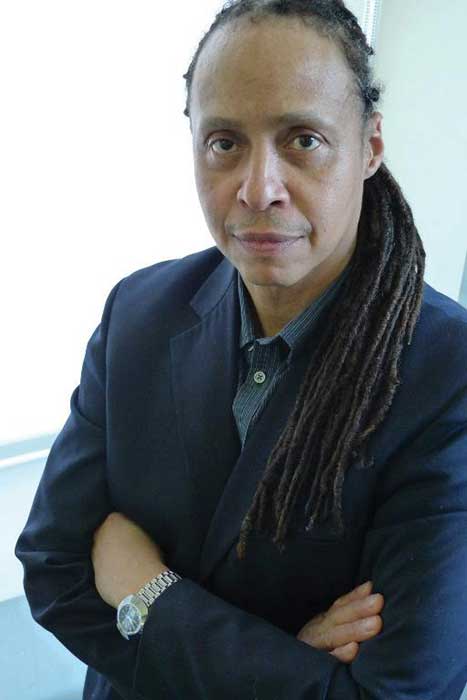 Sarah Lawrence College is pleased to announce that Jamal Joseph, Oscar-nominated writer and director, will address the graduates of the College's nine master's degree programs at the 2017 Graduate Commencement. The graduate programs ceremony will take place on Thursday, May 18, 2017, at 2:30 p.m.
Joseph's work has appeared on HBO, Fox, New Line Cinema, Warner Brothers, and A&E. He is also the author of Panther Baby: A Life of Rebellion and Reinvention, a memoir based on his time in the Black Panther Party. Most of his work has been inspired by his passion for human rights and social justice. Joseph was a 15 year-old honor student when he joined the Panthers in the turbulent 1960s; he was subsequently imprisoned as one of the New York Panther 21. While incarcerated, Joseph wrote five plays, two volumes of poetry, founded a theater company, and earned two college degrees.
After his release from prison, Joseph received a fellowship from the Sundance Film Institute. He became a poet and playwright, and earned an Oscar nomination for his work on the song "Raise Up" for the film, August Rush. Joseph is the author of Tupac, Legacy, and also penned the script for a Broadway musical based on the life of Tupac Shakur. He wrote and directed Drive By: A Love Story, Da Zone, and the docu-drama Hughes Dreams Harlem. His film, Chapter & Verse, a story about prison and second chances, was released in 2017 to critical acclaim. He is also the author of several screenplays, including: Ali: An American Hero, New York Undercover, Knights of the South Bronx, and The Many Trials of Tammy B.
Currently, Joseph is a professor at the Columbia University School of the Arts Film program, the founder and artistic director of IMPACT Repertory Youth Theater of Harlem, and the executive director of New Heritage Films, a not-for-profit organization that provides training and opportunities for minority filmmakers.
---