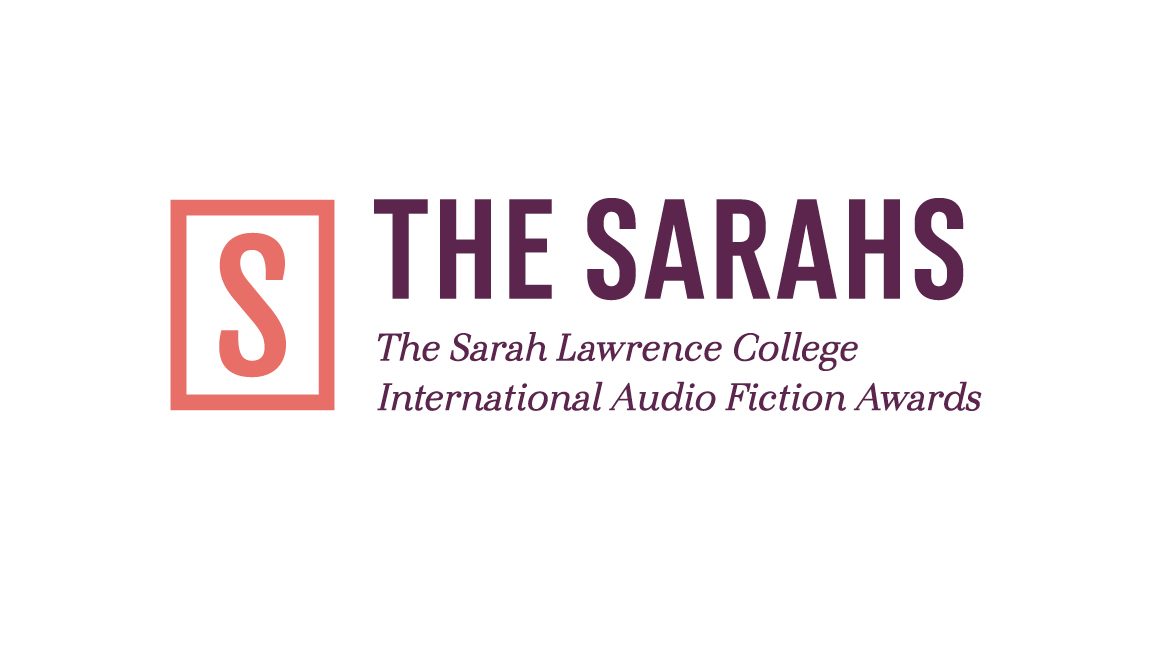 The judges of the second annual Sarah Lawrence International Audio Fiction Awards have cast their ballots for the winners of this year's competition, one of the only awards program for original fiction made for listening. The six pieces chosen as finalists highlight the variety of radio dramas made this year, from psychological thrillers to musicals, to pieces that blend fact and fiction. An awards ceremony will be held March 28 at WNYC New York Public Radio's Greene Space in Manhattan from where it will stream live. Welcome to Night Vale will perform and its founders, Joseph Fink and Jeffrey Cranor, will serve as Masters of Ceremony for the evening.
More than 200 works from around the world were submitted in this year's competition. The six winners are:
The brainchild of Sarah Lawrence College writing faculty member Ann Heppermann, whose own stories have aired nationally and internationally on National Public Radio, the BBC, and on numerous shows, and co-founder Martin Johnson of Stockholm, The Sarah Awards are helping to establish the genre of audio fiction as a pillar of creative story making.
Executive Producer of Radiotopia from PRX, Julie Shapiro, says: "Audio fiction is on the rise and the Sarah Awards are right in step, highlighting the best and most creative work being made in this realm around the globe. Honoring these stories, and the producers behind them, is helping evolve the field at the highest level, and bringing visibility and critical discourse into the mix, while encouraging and inspiring the best producers out there, emerging top talent, and a new generation of avid audiences."
"This year's entries show how the field of audio fiction has evolved quickly in the one year since "The Sarahs" launched, says Heppermann. "Not only did we see an increase in the number of submissions over last year, we also saw an increase in entries coming from around the world. But the most significant development was the increase in entries coming from established podcasting networks, which are starting to create more radio dramas that include well-known Hollywood actors." Heppermann believes this signals the continued growth of radio drama in the United States and around the world. "It's an exciting time for both creators and listeners alike," she says. "By using the term 'audio fiction,' we hope to expand the concept of narrative fiction made for the ear."
The judges were: Daniel Alarcon, writer and Executive Producer of NPR's Radio Ambulante, a Spanish language podcast; Malin Axelsson, artistic director of Swedish Radio Drama; Ellen Horne, an executive producer on the Audible Original team and former executive producer of Radiolab; Rikke Houd, an independent Danish radio maker; Al Letson, the host of public radio's first investigative journalism show, Reveal; Tony Phillips, vice president of on demand content at WNYC and a former commissioning editor at BBC Radio 4 and the World Service; and Nelly Reifler, author, editor at Post Road, and faculty member at Sarah Lawrence College.
Rules, entry instructions, for submissions, and examples of this new genre can be found on The Sarah Awards website. The award, which comes with cash prizes of $4000, also brings the winners visibility for their works which will be aired on The Sarah Awards associated podcast, Serendipity.
"The Sarah Awards, much like the mission of Sarah Lawrence College, are about celebrating, rewarding, and cultivating new talent while encouraging experimentation with a groundbreaking art form," says College President Karen R. Lawrence.
About The Sarah Awards
The Sarah Awards are sponsored by Sarah Lawrence College, a liberal arts college known for its strong focus on writing and for fostering creativity and experimentation. The College has cultivated the talents of visionaries like Yoko Ono, Meredith Monk, J.J. Abrams, Alice Walker, and many others. Sponsorship of The Sarah Awards recognizes the College's commitment to furthering the intersection of the narrative, arts, and technology.
The co-founders, Ann Heppermann and Martin Johnson, have developed a collaboration supporting The Sarah Awards that includes a partnership with KCRW and Acast. Downloads of Serendipity, the pioneering podcast launched in July 2015, have numbered more than 100,000 to date.
The Founders
Ann Heppermann, a member of the Sarah Lawrence College writing faculty, where she teaches audio fiction and narrative journalism, is a documentary artist, reporter, and producer whose stories air nationally and internationally on National Public Radio, the BBC, and on numerous shows. Her Peabody award-winning work has aired on numerous public radio shows including This American Life, 99% Invisible, and Radiolab. In 2011, she was named a United States Artists Rockefeller Fellow. She hosts the fiction podcast Serendipity with Martin Johnson.
Martin Johnson is the creative director at Ljudbang productions in Stockholm and a radio producer, journalist, sound designer, and author. In 2008, he won Prix Italia for his documentary "My Father Takes a Vacation." His work has been broadcast around the world in England, Canada, USA, Germany, Hungary, Italy, Finland, Norway, and Ireland. His collection of essays called "The Ocean" was published in 2012 with much critical acclaim and is translated into several Languages. He has written several radio drama plays.
---
About Sarah Lawrence College
Founded in 1926, Sarah Lawrence is a prestigious, coeducational liberal arts college that consistently ranks among the leading liberal arts colleges in the country. Sarah Lawrence is known for its pioneering approach to education, rich history of impassioned intellectual and civic engagement, and vibrant, successful alumni. In close proximity to the unparalleled offerings of New York City, the historic campus is home to an intellectually curious and diverse community.