Multiple Locations
Not open to the public
/ Saturday
8:00am-11:59pm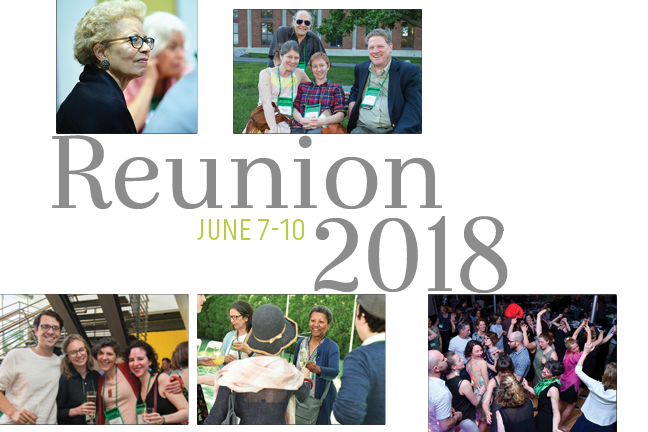 Sarah Lawrence reunions are unforgettable! From academic seminars, workshops, and local tours to cabarets, art exhibits, and dance parties, reunion weekend brings friends together to relive every aspect of their time at the College. Join us on campus Thursday, June 7 through Sunday, June 10, for a fantastic weekend that celebrates extraordinary education and lasting friendships.
This year, we also welcome our 11th president, Cristle Collins Judd, and invite Reunion guests to join the conversation on our inaugural theme "Democracy and Education." John Dewey's landmark 1916 book Democracy and Education serves as our catalyst to ask: What does "democracy and education" mean today?
Reunion concludes a yearlong series of events exploring the inaugural theme, "Democracy and Education." During this inaugural series, we have explored critical issues facing the US and other societies around the world: What are the essential elements of a democracy? Who gets to be a citizen and why? How do we learn to speak to one another across deep ideological divides? How do we ensure broad access to learning that promotes individual and societal well-being in the context of rapid, often unpredictable change? And what is the role that education—and higher education, in particular—must play? 
During this year's Saturday morning session, Maggie Haberman '96, White House Correspondent for The New York Times, will discuss this theme in conversation with President Judd, followed by an audience Q&A.