95th Commencement at Sarah Lawrence College
Graduate Hooding:  Thursday, May 11, 2023
Commencement Ceremony:  Friday, May 12, 2023
Sarah Lawrence College will confer degrees for the undergraduate and graduate classes of 2023 in a ceremony on Friday, May 12, 2023. In addition, a graduate hooding ceremony will take place on Thursday evening, May 11, for our master's candidates.
Students who graduated in the fall 2022  semester and students who are candidates for graduation at the end of the spring 2023 semester are invited to participate in the Spring Commencement Ceremony. Guests are also invited to attend the graduate hooding ceremony on May 11, more information to come in the new year
Please note: All guests coming to campus for Commencement will be expected to adhere to any COVID-related protocols in place at that time.
Commencement Ceremony
The 95th Commencement Ceremony will be held on Friday, May 12, 2023, under a tent (rain or shine) on Westlands South Lawn. The ceremony begins at 10 a.m. A celebratory reception on the North Lawn will follow the ceremony.
Commencement Ceremony Speaker & Honorary Degree Recipient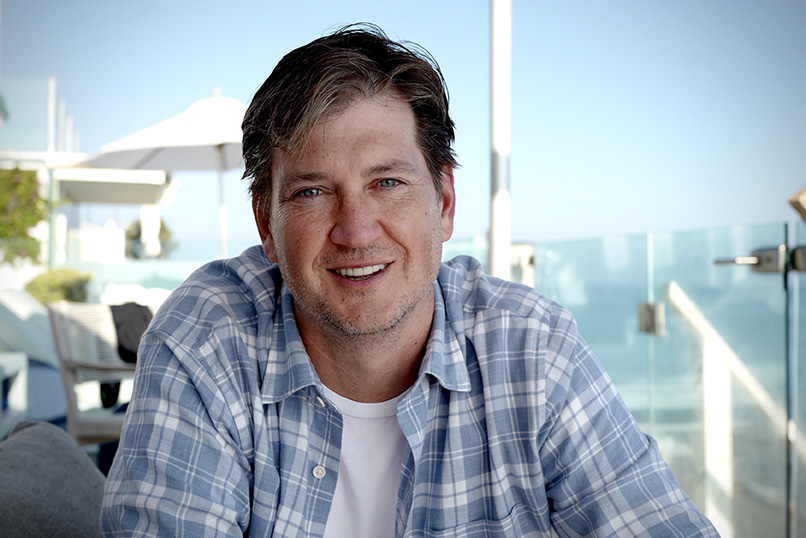 Acclaimed television producer, director, writer, and creator Bill Lawrence will deliver the Commencement address. The co-creator of two of today's most talked about shows—Shrinking and Ted Lasso—Lawrence is also the co-creator of Cougar Town, Spin City, and Clone High, and the creator of Scrubs. His latest project, Bad Monkey, is a drama series based on the 2013 novel of the same name by Carl Hiaasen. Lawrence—whose full name is William Van Duzer Lawrence IV—is the great-great grandson of William and Sarah Lawrence, the founders of the College.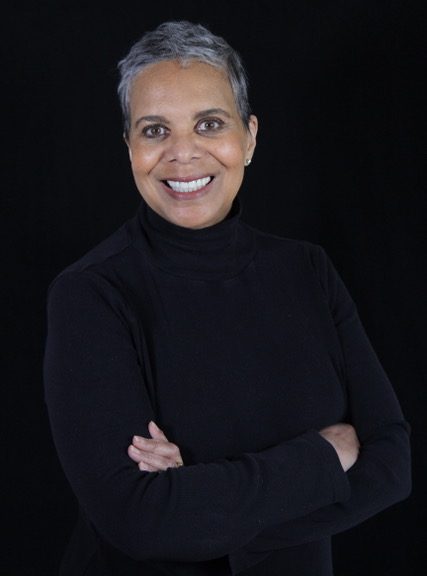 The College will confer an honorary degree upon Linda Earley Chastang as part of this year's Commencement exercises. A 1974 graduate of Sarah Lawrence, Chastang went on to earn a JD from Howard University and an LLM from Emory University. Today, in addition to being a member of the bar in Georgia, Washington, D.C., and Florida and admitted to the bars of the U.S. Supreme Court and the U.S. Court of Appeals for the Eleventh Circuit, Linda serves as President and CEO of the John and Lillian Miles Lewis Foundation. In honor of her extraordinary career and her inspiring dedication to creating a better and more equitable world for all, by unanimous resolution of the Board of Trustees the College will confer upon Linda a Doctor of Laws (LL.D), honoris causa.
Commencement Ticketing and Seating
Seating  at the Commencement Ceremony is very limited, and it is an event that requires tickets for guests. Each graduate will receive a total of four tickets. Seating is on a first-come, first-served basis for ticket holders and begins at 8:30 a.m. on May 12, 2023 (two for admission under the Westlands Lawn Tent and two for admission to the watch party location in the Barbara Walters Campus Center). Commencement participants will be notified when tickets are available for pick up on campus. Please hold on to your tickets, as they cannot be replaced if lost.
Seating Accommodations
Sarah Lawrence College is committed to providing an accessible and inclusive event for students and their loved ones. Access considerations are an important part of the planning process. If you anticipate needing accommodations for a ticketed guest, please email SLC Events by April 28, 2023. In your request, please include the graduate's name, guest's name, and what type of seating or service your guest is requesting.
Parking on Campus
On Commencement day guests may park in any Sarah Lawrence parking lot as directed by Campus Safety.  Once all lots are full, there will be a designated overflow parking area at the Cross County Mall and shuttle service to and from campus. Please note that parking on any side street or Kimball Avenue may result in a ticket from the City of Yonkers.
There will also be a limited shuttle service to and from the Metro-North Bronxville station before and after the ceremony.
Photographs
This is a big day for students and their families! The College has arranged for a professional photographer to take pictures of every student as they cross the stage and after they have exited the stage during the ceremony. These pictures will be available for purchase a few weeks after Commencement; an order form for the photographs will be emailed as well as mailed to the student's home address. We hope that this will enable families to sit comfortably in their seats with the reassurance that they will have a professionally produced photographic recording of this very special moment. 
To make sure all guests have a positive experience during the ceremony please do not stand up in rows, as this will block the view of those seated behind. Standing in or blocking aisles is not permitted.
Commencement Week Activities/Residence Hall Closings
Traditionally, Commencement Week is an opportunity for graduates to spend time with each other and with faculty. Seniors are welcome to remain in their residence halls during this time. Graduates must move out of their residence halls by 8 p.m. on Friday, May 12.
Cap & Gown
Cap and gown are provided to graduates at no charge. Measurements must be given to SLC Events by March 10. An email will be sent to graduates in late January  requesting this information. This regalia includes a cap and tassel, and students are welcome to keep the regalia after commencement. The regalia, called GreenWeaver®, is made from 100% post-consumer recycled plastic bottles in an effort to remain environmentally conscious.
Graduation announcements
Graduation announcements are available from Jostens. Order announcements online at www.jostens.com/college or by calling 1-800-854-7464.
Lodging and Restaurants
Nearby hotels and restaurants offer discounted rates or specials for Sarah Lawrence College friends and family. Ask for the "SLC college" rate when booking or making a reservation. A list of area hotels and restaurants will be available in mid-February.