Since opening on August 31, 2019, the Barbara Walters Campus Center has quickly fulfilled its promise as a vibrant hub for students, faculty, and staff to eat, study, meet, relax, and collaborate. As a result, the Ruth Leff Siegel Center (known by many as "The Pub") is ready for its next chapter as a vital and beloved College facility.
Our Process
Students, faculty, and staff were brought into the conversation early to consider, discuss, and recommend possible new uses for the Siegel Center. Students played a critical role in the planning process, working with College leadership to identify how the existing space can further enhance student life on campus and complement the BWCC.
A series of community meetings were held in spring 2019, led by Dean Daniel Trujillo and Steve Schafer, vice president for finance and operations. Additional meetings with members of the College community, in particular student leaders and student space managers, took place in fall 2019.
---
Our Plan
From our community discussions it became obvious that a repurposed Siegel Center presents a unique opportunity to further enhance our students' quality of life and foster an atmosphere of belonging for all. To that end, the Siegel Center will become the new home of several spaces that support cultural and spiritual student communities, including Common Ground, the LGBTQIA space, and the Spiritual Space. This new centralized location will bring the spaces and the work they support, presently scattered in less than optimal areas throughout Bates, closer together to benefit our community.
The Siegel Center's former dining facilities will be converted into a shared meeting/dining area with two new kitchens for student use, one of which will be a dedicated space for preparing kosher and halal foods. The plan also includes a dedicated location for a food sharing center. These additions will meet needs that have been long-identified as critical to support our increasingly diverse student body.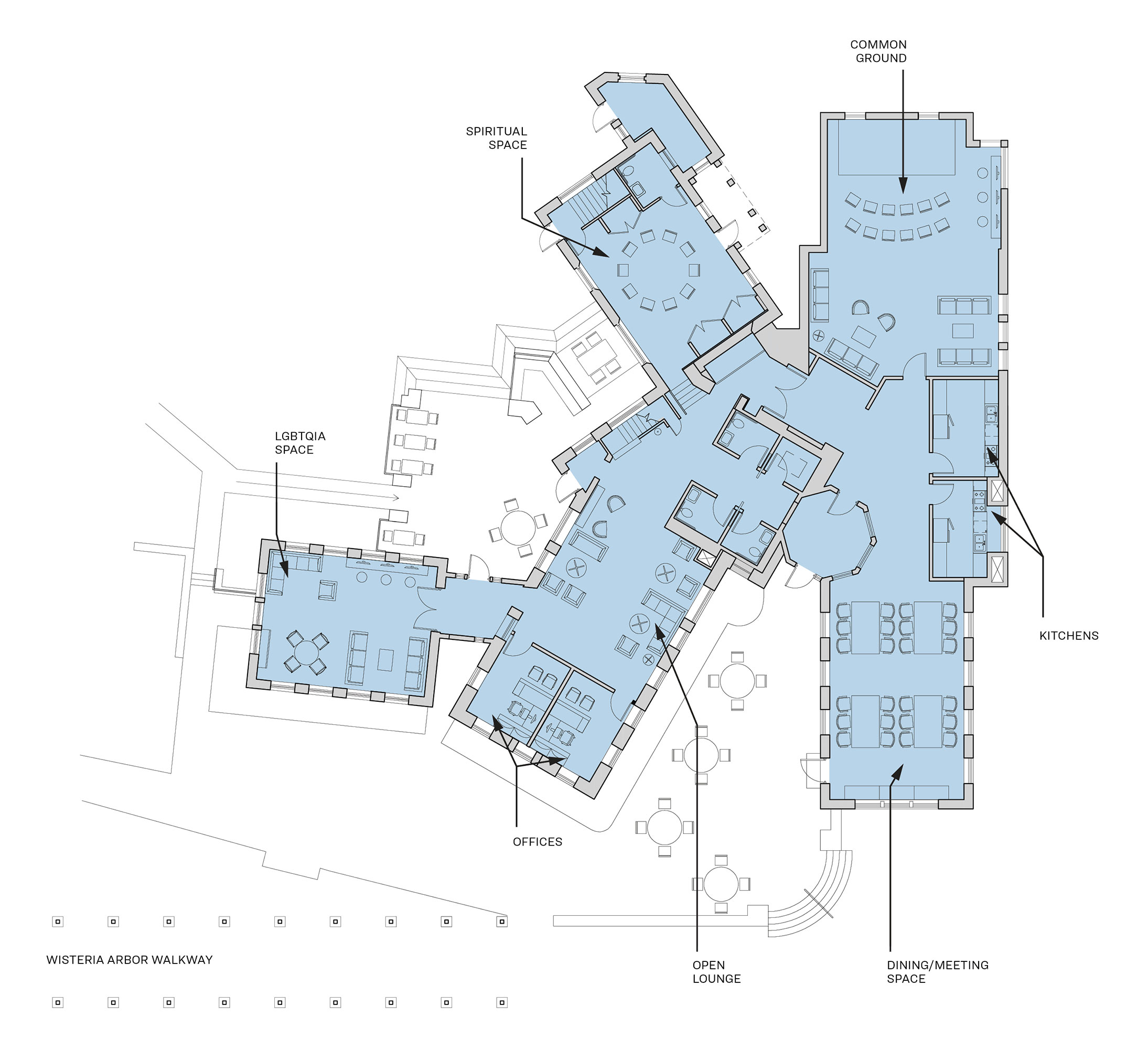 ---
Our Next Steps
The next phase for the project is to work with an architect to finalize plans for the reconfiguration of the Siegel Center, and to begin the work of identifying the necessary funding for the renovation. The goal is to complete the work within 18 months of finalizing the design and securing funding.
Get Involved
For information on how you can support this important transformation and make an impact on the lives of our students, please contact:
Patricia Goldman
Vice President for Advancement & External Relations
914.813.9201
pgoldman@sarahlawrence.edu