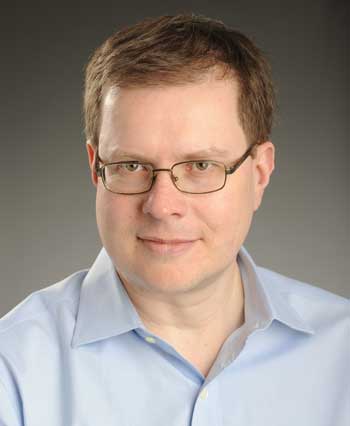 Film is often used as a metaphor for the functioning of the human mind. On a recent sabbatical, Malcolm Turvey (film history) worked on "Film and Mind," a book-length project that examines the tradition of theorizing about the relation between film and mind. Turvey and Richard Allen, a professor from NYU, have been working on the project since 2004.
In the first half of the book, Turvey and his partner excavate this tradition and point out its flaws, such as the loose nature of the analogies that are drawn between film and mental phenomena. The second half aims to clarify certain core psychological concepts in film theory, drawing on the ordinary-language philosophical tradition of Wittgenstein, Austin, and Ryle. They define terms such as "imagination," "see," and "think" —concepts which most film theorists misunderstand and misuse.
Turvey is also writing about the French filmmaker Jacques Tati. No systematic exploration or treatment of his work currently exists, Turvey says. After writing an article on Tati, Turvey won a fellowship to write an in-depth, book-length treatment of his life and work.
Turvey published The Filming of Modern Life: European Avant-Garde Film of the 1920s in March 2011.