Achievement and service awards were bestowed upon five Sarah Lawrence College alumnae/i, one posthumously, at its annual reunion on June 5, 2010, on the College's Bronxville campus. The awards represent exceptional accomplishment on the part of the College's graduates and this year's winners are an unusually diverse group in terms of background and achievement.
A graduate from the class of 1950, Gladys Chang Hardy served in leadership positions at the National Institute of Education, the U.S. Department of Education, National Public Radio, and the Ford Foundation following her early career work for acclaimed journalist Edward R. Murrow. Throughout her career, Hardy has pursued equity for minorities and women in education and the arts. Among those who provided her with her inspiration were two of Sarah Lawrence's most celebrated faculty members, Helen Merrell Lynd and Joseph Campbell, as well as the intrepid president of the College during the McCarthy era, Harold Taylor.
---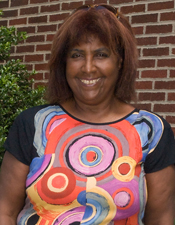 Barbara Lamont Gelobter saved her New Orleans firm by moving it to nearby Lafayette after Hurricane Katrina left 39 of her 40 employees homeless. As founder, president and COO of New Orleans Teleport, Inc., cited by Diversity.com as one of the top 500 businesses in America, this 1960 graduate of the College was familiar with the need to change and adapt to meet the challenges before her. As a student, Barbara helped pay her way through Sarah Lawrence as a professional jazz vocalist, continuing in the entertainment world until she moved into journalism, writing and reporting for the venerable Walter Cronkite and then running Nigeria's national television network until a coup d'etat put an end to that career. She credits Sarah Lawrence with giving her the tools to successfully pursue her numerous interests.
---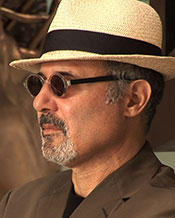 Greatly admired for his works of art, especially his large steel sculptures that reside in museums, galleries, and private collections throughout the world and are highly sought by collectors, France-based artist Jedd Novatt '80, credits the education he received at Sarah Lawrence, both formal and informal, for contributing to his success—citing his teachers, as well as lessons learned about succeeding in the art world. Among praisers of Novatt is the director of the Butler Institute of American Art who said that… "his compositions challenge longstanding visual concepts and provide us with interesting new approaches, both formally and conceptually." Novatt's primary motif, "Chaos", involves constructions of cube-like forms. Whether the works are created in steel or bronze, the configuration of elements "seems to teeter as if on the point of collapse." One critic noted: "Novatt searches to capture an instant of equilibrium in unstable and fragile situations, similar to our existential condition, but also to the particular moment that we are living."
---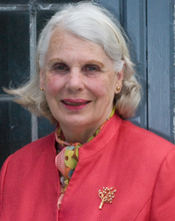 Olivia "Vicki" Churchill Ford '60 MSEd '87 embodies the epitome of community service, contributing her time and resources for the benefit of children and youth and the overall well being of the communities in which she lives. Her personal goal, "to empower people to do things they don't think they're capable of doing," resonates with those who have benefitted from her generosity in supporting and advancing education, the arts, and the environment. Sarah Lawrence, she says, provided her the impetus for being a lifelong learner, her enthusiasm for problem-solving, and her energy for improving educational opportunities for others.
---
As the first female staff counsel of the New York Civil Liberties Union, the late Eve Cary '65, was among the pioneers of the women's movement in the 1970's to forge new ground. Deeply engaged in the social and political issues of her time, she argued and won many groundbreaking cases in the state and federal appellate courts of New York, not only for women's rights but also First Amendment and criminal cases. Her career took off soon after graduating from Sarah Lawrence when she conducted the first in-depth study of the sociology and street practices of New York City police officers. Her research, interviewing, and editing formed the basis for Police Power, the leading treatment of the subject at that time.