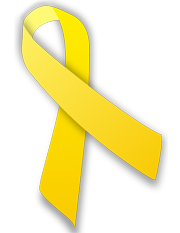 Sarah Lawrence College is participating in the Yellow Ribbon G.I. Education Enhancement Program, one component of the Post-9/11 Veterans Educational Assistance Act of 2007, making it financially possible for veterans, and their qualifying dependents, to attend private colleges and universities.
In 1946, Sarah Lawrence College opened its doors to veterans of World War II, launching its first co-educational experiment, and delivering its distinctive approach to education to 40 men and four women vets. The College became officially co-educational in 1968.
"In opening its doors to World War II veterans, Sarah Lawrence was responding to a social need," said SLC president Karen Lawrence. "The need to educate our veterans and their dependents is as compelling today as it was then and we wish to contribute as much now to the lives of these new veterans as the College was able to do over six decades ago."
In June 2000, at a 50th reunion of Sarah Lawrence's class of World War II veterans, the late writer and professor of comparative literature, Joseph Papaleo, told The Journal News that for him and his fellow veterans, a Sarah Lawrence education was "the beginning of the permission to reinvent yourself."
"I can imagine many war veterans might find the opportunity to reinvent themselves very appealing," said Lawrence.
Sarah Lawrence College's pedagogy focuses on the academic interests of the individual student. This requires the unparalleled faculty attention to each student's educational program that the College offers. The system includes seminars with a faculty-guided, independent study component; a faculty "don" who helps guide the student through his or her years at the College; freedom for the student, with faculty advisement, to create his or her own educational program; and in-depth written evaluations by all teachers.
While incoming students do need to be motivated to learn, proficient as writers, and able to work independently, the close student-faculty contact insures that they receive the support they need, academically as well as outside the classroom. This can be especially important for students who are returning to school after an absence for reasons such as military service.
"The work is rigorous and challenging," said Lawrence. "The result is that Sarah Lawrence College students develop the analytical skills and critical thinking employers seek, and they are well equipped upon graduation to face a work environment that changes rapidly, requiring mental agility and adaptability."
Veterans and/or their dependents are encouraged to contact the Sarah Lawrence Office of Admission to discuss the College's distinctive approach to education: (914) 395 2510 or slcadmit@sarahlawrence.edu.