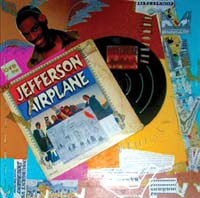 Modou Dieng "Love Cliché"
Thursday, October 25th 2007 to Thursday, November 22nd 2007
Barbara Walters Gallery
Hours: M – F 9 a.m.–5 p.m. S/S 10 a.m.–4 p.m.
Opening Reception: Thursday, October 25th, 6–8 p.m.
Sarah Lawrence College is pleased to announce "Love Cliché", a solo exhibition of mixed media, painting, and collage by Modou Dieng. On view at the Heimbold Visual Art Center's Barbara Walters Gallery, it is free and open to the Public. For more information please call 914-395- 2355 or e-mail cstayrook@slc.edu.
Modou Dieng's exhibition is a part of the on-going emerging artists series held during the 2007-2008 academic year. Members of the college's visual arts and visual culture faculty, in conjunction with their students, select each artist in the series.
"Dealing with issues of urban history, race, social status, gender, cosmopolitanism, and belonging, my collages are a comment on both the built environment architecture and the people," says Dieng about his upcoming exhibition.  For this show, Modou will exhibit these collages and other mixed media, painting, and video work.  According to Chad Stayrook, assistant director of the Barbara Walter's Gallery, Modou's impressive handling of composition and color using both found and original imagery speaks as much about American pop culture and fashion trends as it does about social and race issues faced by an artist native to Africa coming to the U.S.A.  In his own words Modou says, "My work is both a denunciation and a celebration of our lifestyle.  Because we live in a postmodern period, we've reached a stage in world history, and in our own lives, in which art must at the same time serve as a tool for serious aesthetic and visual work but also as a frivolous, useless object of contemplation."
Born in Saint-Louis, Senegal, Dieng earned his BFA from the Senegal Art School in 1995 and his MFA from the San Francisco Art Institute in 2006. Presently, Dieng lives and works in Portland, OR where he teaches at the Pacific Northwest College of Art and is director of Worksound Gallery.  Dieng has had solo exhibitions at IFAN Museum in Dakar (2000), Pascal Polar Gallery, Brussels (2003) and Harbor Gallery UMASSA, Boston (2007) to name a few. Group exhibitions include the "Biennale Dak'Art" (2002), Dakar; "Globalization and the African World" at Gettysburg College (2003); "Art Paris", Carroussel du Louvre, Paris (2003), and "Here and There," Casa Encendida Museum, Madrid (2005).