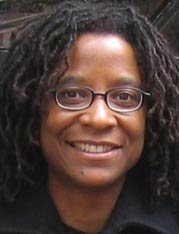 Sarah Lawrence College will bring scholars and activists Kim Williams, Tommie Shelby, Daryl Ogden, Augustus Trowbridge, and Robin D.G. Kelley to campus throughout the winter and spring to present talks on "The Complexities of Race in American Society" as part of a lecture series sponsored by The Donald C. Samuel Fund for Economics and Politics. For more information, please call 914-395-2412.
"Understanding both the persistence and transformations of race and racism remains a major challenge for anyone committed to what Lincoln termed the founding proposition of our society: the ideal of equality. Racial differences and inequalities persist in American society. They are reproduced in complicated and subtle ways in arenas like the public schools and popular culture, despite the genuine achievements of the Civil Rights movement in changing important aspects of our law, culture and society. At the same time, the meanings and content of the categories that organize race in America are increasingly contested. These lectures will provide crucial categories for conceptualizing these complex issues. Informal discussion meetings, moderated by faculty and staff over lunch on the days following the lectures, will give all of us an opportunity to test the relevance of these ideas and to break the stifling silence that too often surrounds issues of race," said series organizer and political science faculty member David Peritz. The timing of this lecture series is designed to coincide with the inaugural year of Ethnic and Diasporic Studies at the College and to support an on-going diversity initiative.
The series will continue with a roundtable discussion on "Combating Racial Inequality in America's Schools" with Daryl Ogden, an administrator with Project GRAD and Augustus Trowbridge, co-founder of Manhattan Country School on April 3, at 4:30 p.m. in the Heimbold auditorium.
The series kicked-off with Kim Williams, author of Mark One or More: Civil Rights in Multiracial America, discussing her recent book on January 23 at 1:30 p.m. in Titsworth Lecture Hall. On February 8, Harvard professor Tommie Shelby explored the relevance of racial identity for both morality and social criticism at 4:30 p.m., in Titsworth Lecture Hall. The concluding speaker will be Robin D.G. Kelley, a prolific scholar in African-American studies with his talk "'The Pursuit of Happyness': Notes on Success Narratives and Racial Violence" on April 24, at 1:30 p.m. in Titsworth Lecture Hall.
Additional funding for the lecture series is provided by the Diana Leslie Fund, the Dean of the College, the Office of Diversity and Campus Engagement, The Institute for Policy Alternatives, the Democratic Arts Program, and the Politics and Geography Faculties.