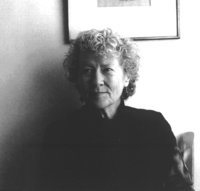 Jean Valentine, whose collection Door in the Mountain: New and Collected Poems, 1965-2000 won the 2004 National Book Award for Poetry, will read on Wednesday, April 6 at 6:30 p.m. in the Suzanne Werner Wright Theatre. A question and answer session and book signing will follow the reading.
Valentine is the author of ten books of poetry. She has received a Guggenheim Fellowship and awards from the National Endowment for the Arts, The Bunting Institute, The Rockefeller Foundation, The New York Council for the Arts, and The New York Foundation for the Arts, as well as the Maurice English Prize, the Teasdale Poetry Prize, and The Poetry Society of America's Shelley Memorial Prize in 2000.
She has taught at Sarah Lawrence College, the Graduate Writing Program of New York University, Columbia University, and the 92nd Street Y in Manhattan.
This event is free and open to the public. For more information, please call (914) 395-2411.