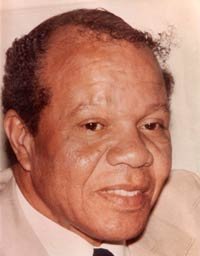 Sarah Lawrence's annual Adda Bozeman lecture will feature Sir John Compton, former Prime Minister of St. Lucia, speaking on: "Haiti and the Caribbean: Yesterday, Today, and Tomorrow" on Tuesday, October 19 at 5:30 p.m. in Titsworth Lecture Hall. This event is free and open to the public. For more information, please call (914) 395-2411.
Sir John Compton, though born in St. Vincent, received his early education in St. Lucia and later, a law degree from the London School of Economics. On his return to St. Lucia, he became politically active and led the nation to independence in 1979. Not only was Sir John reelected to successive terms as a champion of economic and social reform, he also played a pivotal role in the development of Caribbean regional institutions. In 1985, Sir John led the first of many electoral observer missions to Haiti.
"Haiti remains a much too neglected topic, and it would be difficult to find anyone more respected and knowledgeable on the subject than Sir John," said Jefferson Adams, professor of history and holder of the Adda Bozeman Chair in International Relations.
This event is sponsored by the Adda Bozeman Lecture Fund in International Relations. The fund was endowed by friends and students of Adda B. Bozeman, faculty member from 1947-1977, and supports an annual lecture by a renowned international relations expert.