---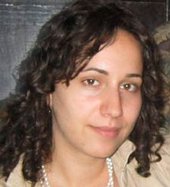 Lama M. Fakih of Sarah Lawrence College has been awarded a Fulbright grant to Egypt in Islamic Studies, the United States Department of State and the J. William Fulbright Foreign Scholarship Board announced recently.
Fakih, who graduated from Sarah Lawrence in December '03 on an accelerated academic course, will be working on her project, "Revolution and Revision: The Development of Islamic Law in Egypt," an in-depth study of the progress and suppression of the Egyptian Feminist movement. The thesis of the project originated from the initial question: "Does Islam allow for equality of the sexes?"
Fakih will live and study in Cairo, Egypt, conducting research on her project for the next nine months. The first few months will be spent studying the foundations of Islamic Jurisprudence, and the second half will focus on the way in which Islamic Law has been implemented in Egypt.
In addition to her work abroad, Fakih has received funding from the Fulbright Commission to complete a talking tour upon her return to the US in May 2005, awarded as part of the Islamic Civilizations Initiative of the Fulbright Program.