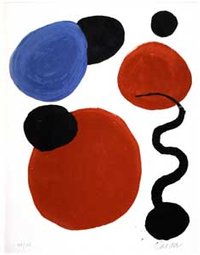 A painting by Alexander Calder, the gown actress Jane Alexander wore to the 1970 Academy Awards, a Vera Wang dress valued at $2500, a Zac Posen dress valued at $1800, autographed books by Alice Walker, and tickets to The Producers starring original cast members Nathan Lane and Matthew Broderick are just a few of the items to be auctioned off at Sarah Lawrence College's Students for Student Scholarships Fund (SSSF) to be held on Friday, February 27 at 7 p.m. in Reisinger Concert Hall.
Students, faculty, staff, alumnae/i, friends and neighbors will try to outbid each other for donated items. A silent auction from 5–6:30 p.m. at the president's house will precede the main event and a dance featuring the Seville Swing Orchestra, refreshments and door prizes will follow from 9 p.m.–1 a.m. in Bates Hall. All events are free and open to the public.
Other items to be auctioned off include a weekend stay in the Hamptons and an eye exam with free prescription glasses and sunglasses. Auction attendees can also purchase raffle tickets to win a weekend stay in New York City for two, which includes show tickets and dinner at the 21 Club.
The Sarah Lawrence Students for Student Scholarship Fund is one of the oldest student-run fundraisers in the country. For further information, an updated list of items or to donate an item, please call the Student Affairs Office at Sarah Lawrence College, (914) 395-2575.