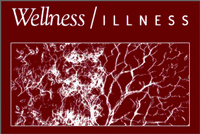 Sarah Lawrence College is offering a range of liberal arts seminars and public events on topics of health and illness during the month of October. Titled "October College 2002," the month-long series, is dedicated to helping people develop new knowledge in order gain a broader understanding of issues that concern them.
The seminars, non-credit mini courses, probe a variety of issues - including the ethics of healthcare, adolescent sexuality, cultural differences in death and dying, science facts/science fiction as portrayed in film, and changing definitions of disease - through literature, history, anthropology, film, psychology and science. The cost of each seminar, limited to 15 participants, is $150 for four two hour meetings.
Public events, which are free, include lectures, film and multi-media presentations and a practical workshop on caring for the elderly.
"Sarah Lawrence College has put this program together in order to offer people in the community ways to enhance their critical thinking about issues they are confronting on a personal or professional level," said Amy Schrager Lang, director of the Center for Continuing Education at Sarah Lawrence, under whose auspices October College 2002 is being held.
For detailed information about the six seminars and the faculty who will teach them, as well as about the public events, please call (914) 395-2205.
Public Events Schedule:
Pulitzer-prize winner Laurie Garrett, author of Betrayal of Trust: the Collapse of Global Public Health
October 2, 6: 30 p.m.
Reisinger Concert Hall
"Positive Exposure" a video/photographic presentation by photographer Rick Guidotti and epidemiologist Diane McLean celebrating the richness of genetic variation
October 14, 7 p.m.
Reisinger Concert Hall
"Caring for the Elderly" a practical workshop on negotiating the complexities of long-term planning, Medicare, and the health care system
October 18, afternoon (exact time to be announced)
Slonim House Living Room
Joan Jacobs Brumberg on "From Corsets to Body Piercing: An Historical Perspective on Female Adolescence"
October 22 1:30 p.m.
Titsworth Lecture Hall
Dates/time to be announced:
An award-winning documentary film, "Complaints of a Dutiful Daughter," about a daughter caring for a mother with alzheimers and panel discussion on a topic of current health interest at the Jacob Burns Film Center.
A lecture by Sarah Lawrence architectural historian Domenique Malaquais on the impact of hospital design on women patients.