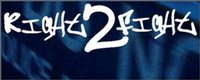 On April 27th, Sarah Lawrence College will host "Right2Fight," a cross-disciplinary event on the theme of police violence. For an entire day, from 11 a.m. to 9 p.m., artists and human rights activists will come together to address this issue of world-wide concern. In presentations and performances, through installations, poetry, graffiti, web-based art, posters, films and live music, they will express a wide range of views, reflecting multiple approaches and backgrounds.
According to the organizers, "Right2Fight" is not an indictment of all police officers; it does, however, condemn the brutality to which all too many law enforcement communities resort. Post-9/11, the organizers hold, it is more important than ever to combat racism, xenophobia, prejudice and the abuses of power to which they lead.
"Right2Fight" showcases words and works by women and men united in their dedication to fighting police violence. Contributors to the event include: Pam Africa (Philadelphia), Antibalas (Brooklyn), The Ella Baker Center for Human Rights (New York), Chris Bratton (Chicago), Robbie Conal (Los Angeles), Adam de Croix (Brooklyn), Dee Curry (New York), Graff (New York), Kim Grier (New York), Nicholas Heyward, Sr. (New York), Ashley Hunt (Brooklyn), Emily Jacir (Bethlehem/Brooklyn), Carol Jacobsen (Ann Arbor), Richard Kamler (San Francisco), Jared Katsiane (Boston), Deborah Kelly (Sydney), Goddy Leye (Amsterdam/Yaounde), Malam (Douala), Bradley McCallum and Jacqueline Tarry (Brooklyn), Julia Meltzer and Liz Canner (Los Angeles/Boston), No One Is Illegal (Germany), Sally O'Brien (New York City), October 22 Coalition to Stop Police Brutality, Repression and the Criminalization of a Generation (New York), Pass-Fix (Munich), Horit Herman Peled (Tel Aviv), Jenny Perlin (Brooklyn), Picture Projects (New York City), Lesego Rampolokeng (Soweto), Oliver Ressler (Vienna), Louis Reyes Rivera (New York), Martha Rosler (Brooklyn), Jayce Salloum (Vancouver), Dread Scott (Brooklyn), Stolen Lives, Trebor Scholz (Berlin/Brooklyn), Gregory Sholette (Chicago), DJ SKI HI (Bronx), Stolen Lives Project (USA), Herve Yamguen (Douala), Herve Youmbi (Douala), Juanita Young (New York).
The organizers of "Right2Fight" are Dominique Malaquais, an urban historian who works in Central Africa and teaches at Sarah Lawrence College, and Trebor Scholz, an East Berlin-born, Brooklyn-based interdisciplinary artist and curator who practices in Europe and the Americas.
For more information please go to http://www.molodiez.org/right2fight/ or call (914) 395-2411.