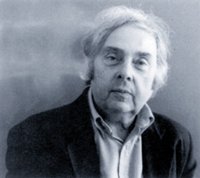 Calling the standards movement in education "a form of technological and intellectual fascism," Herbert Kohl, internationally renowned authority on education, will address the movement and how he believes it is harming children's ability to become creative and imaginative learners. In a lecture titled "Standards and Assessment vs. The Magic of Childhood," Kohl will speak to an audience at Sarah Lawrence College on Friday, December 3, at 4 p.m. in Reisinger Hall. The lecture, which is sponsored by The Sarah Lawrence College Child Development Institute, is free and open to the public. Reservations are required and may be made by calling (914) 395-2412.
Says Kohl, "The question I want to address is: Are we valuing our children as people, or as what we want them to become? Are we damaging our children by trying to twist them into performing objects, rather than helping them develop into imaginative people? In my view, this is what the standards movement in education is doing. It's making our children into objects rather than allowing their subjectivity to develop."
In his teaching and writing career, spanning over thirty years, Kohl has taught in hundreds of schools across the U.S. from kindergarten through graduate school. He has won numerous literary awards, published hundreds of articles and is the author of more than 30 books, including the national best sellers, 36 Children and The Open Classroom. The Long Haul, co-authored with Myles Horton, won the Robert F. Kennedy Book Award.
Currently, Kohl teaches at the University of San Francisco, and continues to work directly with children in his local community of Point Arena, California. At the center of all of his professional efforts has been a "commitment to equity and justice," and he continues to "teach, write and support other efforts that help children lead decent lives."
The Longfellow Lecture series honors the memory of Cynthia Longfellow, Harvard, Ed.D. '79, Sarah Lawrence College, '72, who devoted her professional life to bettering the lives of young children.
The Child Development Institute at Sarah Lawrence College was established in 1987 to coordinate existing programs in child development at the College and to serve as a base for new activities. Through its ongoing programs, conferences, and lectures, the Institute serves as a resource for the surrounding community of professionals in child development and education. For more information about the Child Development Institute, please call (914) 395-2630.