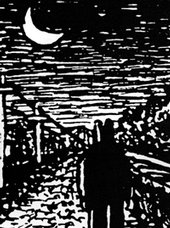 Sarah Lawrence College will recognize Holocaust Memorial Day this year with a program that focuses on the aftermath of the Nazi destruction. The program, titled "After the War," will take place Tuesday, April 25 at 5:30 p.m. in the Titsworth Lecture Hall. The event is free and open to the public. For more information or directions, please call (914) 295-2411.
The program will include the showing of a segment of the 1997 Academy Award-winning film, "The Long Way Home," and a panel discussion with a survivor of the Holocaust, a child of survivors, and a scholar/author examining the lives of post-war German Jewish students. The program will be moderated by Deborah Hertz, history faculty member at Sarah Lawrence College and author of Jewish High Society in Old Regime Berlin. Manfred Moses and Vicki Ford, representatives of the Eastchester-Tuckahoe-Bronxville Holocaust Memorial Committee will close the program.
Panelists are: Jay Sommer, who survived the war in labor camps in his native Czechoslovakia, after which he spent two more years in a displaced persons camp in Italy. Studying languages in the United States, he became a teacher and was honored as National Teacher of the Year in 1981-82. A resident of New Rochelle, he is currently a professor at Fairfield University, where he teaches Russian and Hebrew; Jeremy Varon, Associate Fellow at the Center for Historical Analysis at Rutgers University, who is currently writing a book with SLC faculty member Bella Brodski entitled The Munich Years: The Jewish Students of Postwar Germany;and Melvin Bukiet, literature faculty member at Sarah Lawrence College, author of a novel about postwar Germany entitled After, and a more recent novel, Signs and Wonders.