Six continents, 45 countries (and counting!)
Sarah Lawrence students hail from more than 45 countries representing every continent except Antarctica. (Don't be surprised if Shirley Be, our intrepid Assistant Dean and International Student Advisor, one day announces that we have students from all seven continents!) International students choose Sarah Lawrence because of our emphasis on intensive classroom discussion and writing, one-on-one interaction with faculty, the ability of students to create their own courses of study, and our strong commitment to the arts.
Davis United World College Scholars Program
Sarah Lawrence is a partner in the Davis United World College Scholars Program, the world's largest privately funded international scholarship program. It currently supports more than 2,000 students (from 133 nations) at 91 U.S. colleges and universities. Davis UWC Scholars are all graduates of United World Colleges, a group of 13 high schools across the globe that bring students of different nationalities together for studies emphasizing intercultural knowledge and awareness.
Resources for International Students
Sarah Lawrence College's International Arrivals Pre-Orientation (IAPO) program is a five-day writing intensive program for international first-year and transfer students who are newly admitted to the College. This optional program runs just prior to the start of the fall semester, and includes a blend of academic, social, and cultural programming to help students prepare for their first year in an American college classroom. Participants have an opportunity to settle into their dorm rooms early, get to know other new international students, meet college faculty and staff, and become acquainted with the campus and local community. Writing workshops with distinguished Sarah Lawrence faculty members help introduce new students to the writing-intensive culture of Sarah Lawrence. Social programs help international students make new friends. And educational outings allow them to learn about the vibrant 
New York
 metropolitan community. 
Learn more about the International Arrivals Pre-Orientation Program»
The Office of Admission maintains a website for international students interested in learning more about or attending Sarah Lawrence College. The site features profiles of current international students, alumni, and parents, as well as full tuition and application information. Visit the International Students Admission site»
MySLC, the College's intranet, also features a section for international students. This site is designed to help international students acclimate to life in New York and to keep them informed about important immigration information. The MySLC site is password protected as it is intended for students once they are at Sarah Lawremce. Visit MySLC»
Meet Our Students
Current international students, recent alumni, and parents of international students share their experiences and advice from around the world.
Juan M. Sucre '16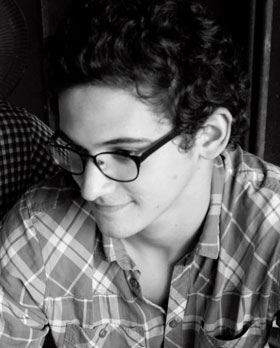 Juan was born in Caracas, Venezuela, and before coming to Sarah Lawrence he lived in Monterrey, Mexico, London, England, Jakarta, Indonesia, and Madrid, Spain. At Sarah Lawrence, he concentrates in international relations and social sciences.
---
Niyonta Nahia Chowdhury '15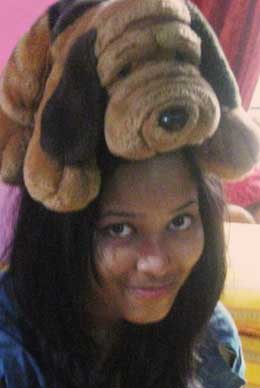 Niyonta hails from Bangladesh and is studying theater, computer science, neuropsychology, film writing, and music.
---
Shiyuan He '15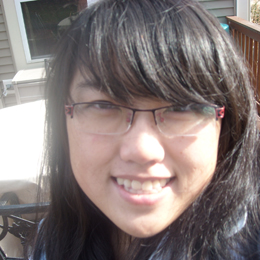 Shiyuan came to Sarah Lawrence from China and is studying creative writing and literature, while considering a foray into visual arts and psychology.
---
Arij Al Khedery, Parent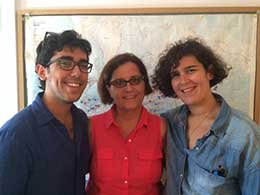 Arij lives in Lebanon and is the parent of Nour El Rayes '13 and Sammy El Rayes '16.