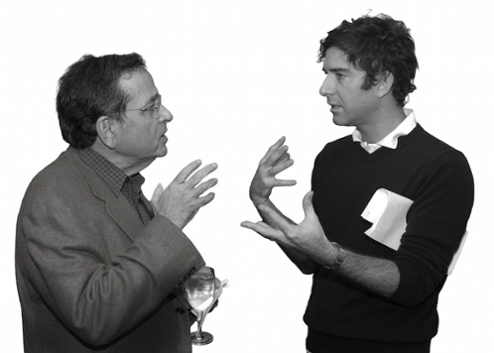 In a big way, Sarah Lawrence and Gil Perez were made for each other. His oblique journey into academia—which began as a kid in Havana with a job as a satirical cartoonist, and took him to MIT for physics and Harvard and Princeton for film history, and finally home to us—is exactly the kind of life experience Sarah Lawrence encourages for its graduates.
Gil knew the value of that because he used it to get here. And when he did, he never wavered in his loyalty and love for the school and what it stood for. I think for Gil, maybe it stood most of all for possibilities.
Conversations with Gil could be terrifying. Not because of his intelligence—which he never, ever used to intimidate anyone—but because of the extremely deliberate pace with which he expressed himself. It was elegance, that verbal slow motion, and could be hard to adapt to. One of the most rewarding things about being his donnee was having conversations sustained enough to be able to make him laugh (like many of the smartest people, Gil prized humor highly). One earned those laughs, and I worked hard to come up with something good enough to inspire that rich, heedless, conspiratorial, and wise laugh in which he kind of broke character. It was the laugh of someone who knew the European and Latin ways of making life worth living, often delivered in a poncho.
Gil knew the value of love, too, which he found in his tremendously successful marriage to Diane.
I regret these words very much as I write them, for here is what I really want to say: Take a little longer, Gil. Like you did when we would talk in your office when I was young, taking as long as you needed to form your sentences. Or on the telephone when we weren't—and there was still nothing but time.
David Netto
New York, 2015
Read an interview with Gil Perez by David Netto in the 1989 student publication "D"