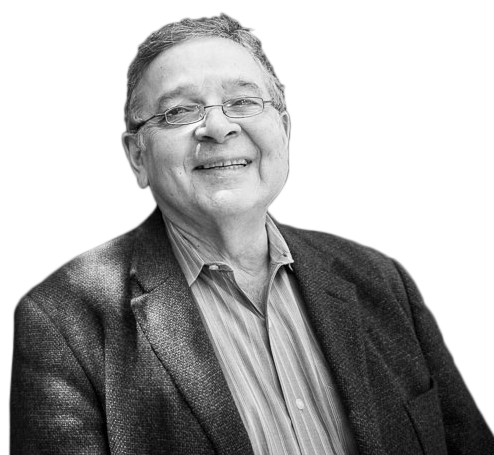 Memorial Service
A memorial will be held on campus on Friday, February 20, at 1 p.m. in Reisinger Auditorium. All are welcome to attend.
Many people have posted beautiful tributes to Gil on our Facebook page. We invite you to read these memories and share your own.
The entire college community deeply mourns the passing of our beloved colleague, teacher, and friend Gilberto Perez. Gil was a brilliant film historian and critic, and a public intellectual of the most profound kind. At Sarah Lawrence, he was a luminous and beloved teacher and one of the most cherished of all dons, a true mentor to students who went out into the world with a more powerful understanding of their personal place in it because of his guidance. A historian and critic who was passionately devoted to film art, Gil's work had an enormous impact both on his field, and on the larger world of intellectual thought. His extraordinary book, The Material Ghost: Films and their Medium (Johns Hopkins, 1998) was acclaimed by scholars and writers from a broad array of disciplines, and he was sought after to write in a host of influential international publications that brought his ideas to a broad intellectual public. Above all, at Sarah Lawrence, we mourn in Gil a truly treasured member of our community, who on any day, would engage one with real intellectual passion, would bring his deep curiosity and acute judgment into the community, would speak the truth with compassion and conviction.
Gil is survived by his wife, Diane Stevenson, a brother, Jorge Guillermo, two nephews, Bernardo Guillermo and Nicolas Guillermo, and a niece, Juliana Guillermo.
Remembering Gil
Malcolm Turvey
Gilberto Perez as Scholar and Critic
David Netto '92
Most of Us Have a Mentor: Here Was Mine
Angel Moger
An Intellectual Star with a Rare Talent for Friendship
María Negroni
Going to the Movies
William Park
Farewell, Gil: A Tribute
Anthony Verone '17
Teacher