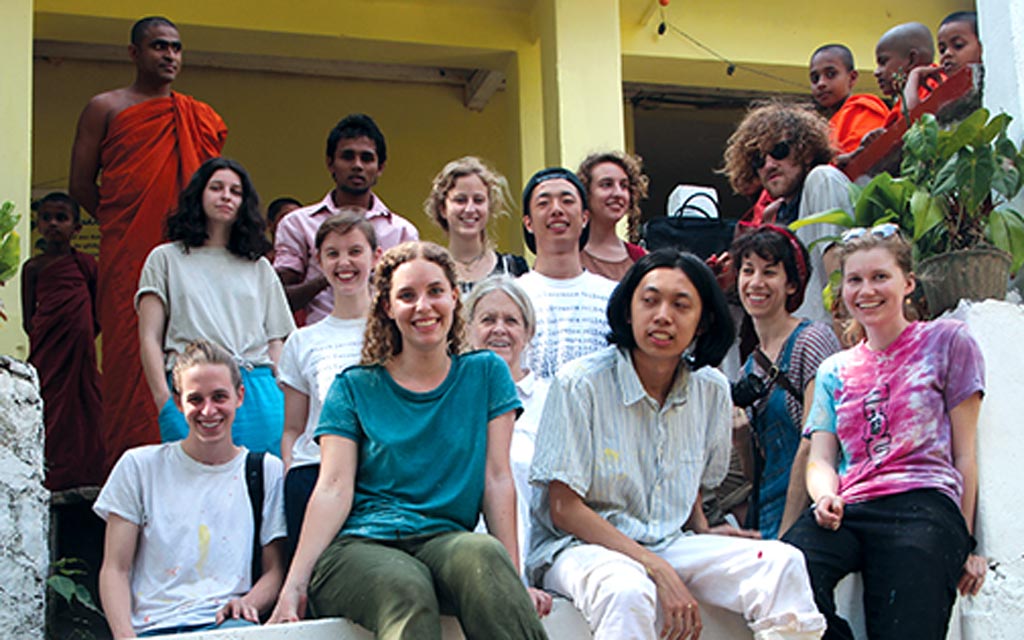 158 Sarah Lawrence students studied abroad last year, thanks to supporters like you.
Visual arts faculty member Kris Philipps and staff member Janine Ryan—together with 10 Sarah Lawrence visual arts students, including Lili Boisrond '17—devoted their spring break last year to restoring Buddhist temples in Sri Lanka.
"They let us restore their shrine, along with a beautiful but damaged Buddha statue, and to paint new ornamentation around the entry of the shrine where people came to pray."—Lili Boisrond '17
The Sarah Lawrence experience is characterized by these students' drive to not only see the world, but to become meaningful participants in it.