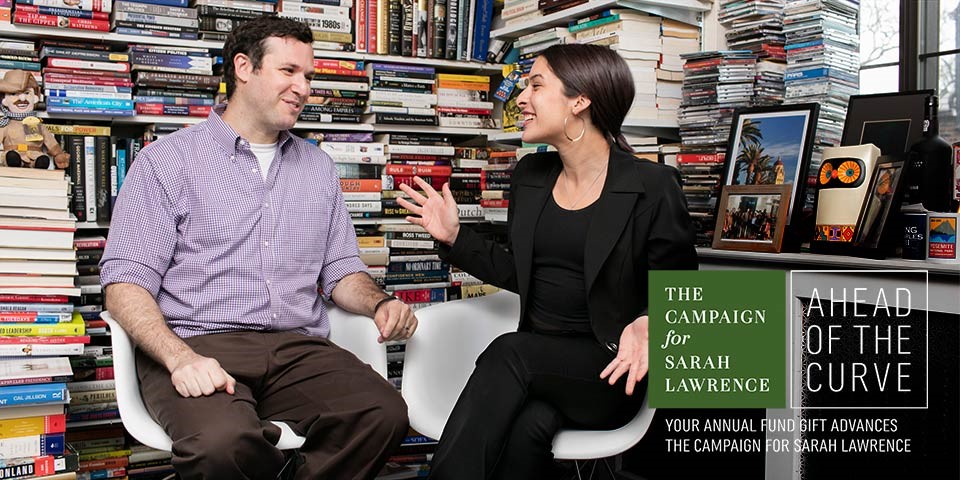 In her First-Year Studies class at Sarah Lawrence, Kate Bakhtiyarova '19 met Sam Abrams, who teaches American and international politics. Sam brought Kate's class to observe a Donald Trump rally.
"This is a school full of dreamers, but with professors who know how to ground those dreams, and frame them in pragmatic and real ways." —Kate Bakhtiyarova '19
Kate chronicled the event in a blog post that was published, with Sam's connections to Arianna Huffington, on The Huffington Post. In turn, Arianna asked Kate to continue blogging throughout the election season.