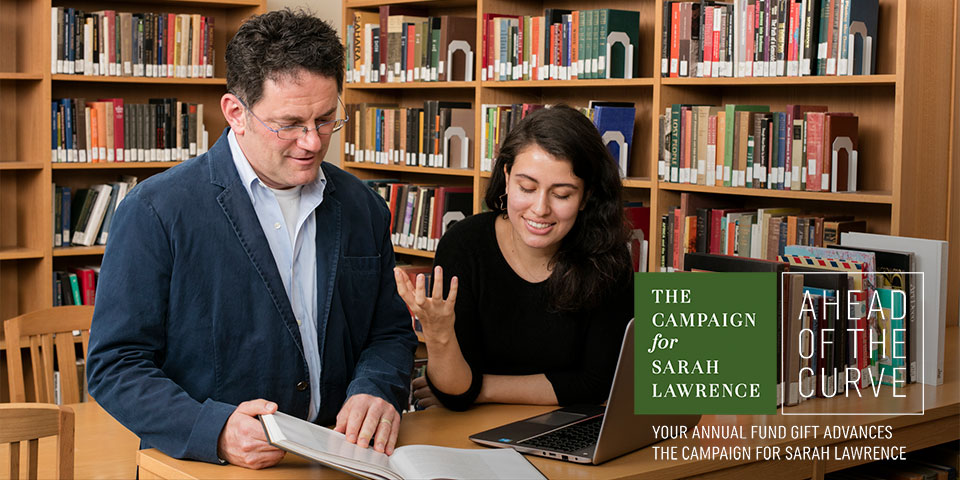 From Natasha Rodriguez's first assignment in Marek Fuchs' First-Year Studies course, Marek was struck by the depth and drive of her curiosity, and he set out to help her find ways to fuel it.
"That's why I chose Sarah Lawrence. Faculty members here push you to move out of your comfort zone."—Natasha Rodriguez '16
Over several semesters of collaboration in different writing classes, Marek challenged Natasha (class of 2016) with increasingly difficult long-form journalism assignments, including uncovering the details of a financial scandal in Yonkers and investigating suicide rates among NYPD officers—a surprisingly taboo topic. But it was in their final conference project together in her senior year that Natasha tackled her most controversial issue yet: sexual relationships in a maximum-security women's prison.